09 Sep 2021
Top TVs from LG, Samsung (2021)

Companies started to use operating systems for televisions so TVs became smart. And the functionality of a TV began to increase like never before. With the help of the operating system, TVs can bring the entire world to our homes. TV is not just used for infotainment purposes, most of the content creators are preferring a smart TV over a monitor. Because TVs are capable of producing much better visuals than a conventional monitor. At present, there are many great smart televisions available, among them we will be describing the performance of Top TVs from LG, Samsung (2021).
LG
LG is a very dominant force in the television industry and even the competitors of LG admire the qualitative state of their products. LG is also the only company to supply OLED panels to its rivals.
This shows the advancement and command of LG over the OLED panels. Other companies struggle to use OLED panels because the yield of OLED is comparatively lower than other types of LED displays.
Top TVs: LG Smart TV 50UM7700PTA
The screen of LG Smart TV 50UM7700PTA television has a supporting screen resolution of 3840×2160 pixels. This means 4K displays come with 4 times more pixels than a regular Full HD television.
Because of the high pixel density, images will look super sharp without any sort of distortion on the screen of the LG Smart TV 50UM7700PTA television.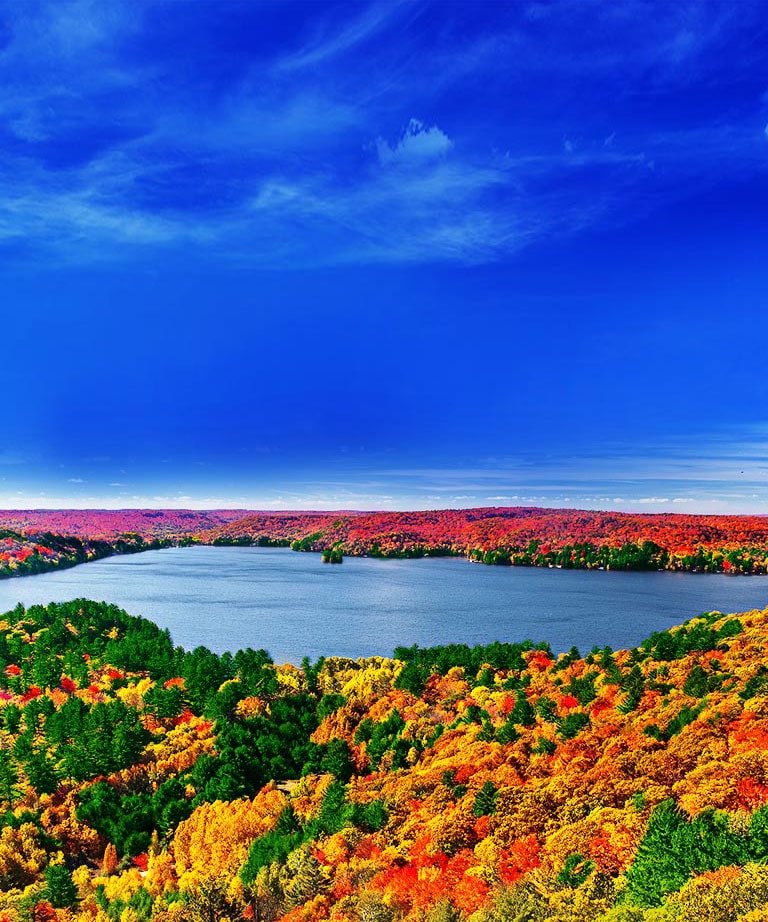 Though the role of hardware is not absolute for smart television, its role is very essential. Because companies cannot merely depend on the software and other types of algorithms to deliver stunning visuals.
As the software can just enhance certain elements of a television to a great extent. To deliver a top-notch visual experience, both hardware and software of television must work in a harmonious manner.
Presently except for OTT platforms like Netflix and Amazon Prime Video, most of the DTH channels deliver content in just Full HD resolution. Watching Full HD content on a 4K display doesn't make any sense right?
Yeah to solve this problem, LG Smart TV 50UM7700PTA comes with a Quad-Core processor. And the role of this processor is to upscale regular content into 4K so that users will experience a more dramatic visual experience.
The next impressive algorithm of this television is Dynamic Tone Mapping. This algorithm studies the metadata of each frame of a video to optimize aspects like brightness, hue and saturation level to bring a cinematic experience to your home.
Audio Output: Top TVs
Sound from the down-firing 20 Watt 2.0 Channel speaker was audible enough to fill a pretty large room. The vocals were crisp and there was no sort of distortion even while listening to rock music at higher volumes.
Top TVs: LG Smart TV 50UM7700PTA smart features
This TV can control the devices as it runs on Android and iOS operating systems. As it has support to both Google Assistant and Apple Home Kit.
By configuring Google Assistant in your smart TV, you can control the entire functionality of the television using your voice alone. Meanwhile, The TV also comes with a Magic remote which can be used from any direction. So if you want just to increase the volume, you need not hold the remote straight to the TV or the setup box.
The remote has dedicated buttons for both Netflix and Amazon Prime Video. You can buy LG Smart TV 50UM7700PTA for just rupees 52,990 from our website Poorvika. Based on the performane and features, the LG Smart TV 50UM7700PTA is definitely one of the top TVs.
Samsung LED Smart TV T5500
Samsung has been the leader of the television industry for over 15 years. They were able to achieve this feat with the help of the qualitative state of their products.
Their panels are used by other companies too. In fact, Samsung is the largest OLED supplier for the world's first trillion dollar company. Still not sure about the company's name? It is none other than Apple.
Because except Samsung, no other company has got the manufacturing ability to meet the demands of Apple. The Samsung T5500 smart TV is undeniably one of the top TVs in 2021 from Samsung.
The Full HD display of the Samsung T5500 smart TV supports a screen resolution of 1920×1080 pixels. Though this is not an ideal resolution for screens over 50 inches. But for screens under 50 inches, this resolution must be absolutely fine for most scenarios.
But still, this television can produce very sharp images with a very intensive amount of details in it. This screen has two times more pixels than an HD display.
The Colour reproduction of the T5500 TV is good as well. The brightness level, saturation, hue and contrast are very optimal to produce stunning visuals.
Apart from using this television for entertainment, it is also ideal to use Samsung T5500 smart TV as a computer monitor too.
Other Features
Samsung has used several dedicated algorithms to boost the picture clarity and visual experience of the TV. The Samsung T5500 smart TV comes with Ultra Clean View, PurColor and Contrast Enhancer to deliver content without any sort of noise.
The colours also pop well so watching movies and natural scenery on this television is absolutely blissful.
Eco sensor of the TV adjusts brightness according to the ambience. By doing this, the TV saves the power consumption to a great extent so you will end paying less for your electricity.
Sound
This is equally a very important factor that a user needs to consider before buying a smart television. In addition to audio, the TV does an exceptionally good job by displaying playlists in three different colours.
This visual effect adds more soul to the music while you are listening. 20 Watt 2.0 Channel speakers can balance between bass and treble in a very convenient manner.
AI Features
T5500 smart TV comes with all leading voice assistants such as Google Assistant, Alexa, and Bixby so you can use whatever AI you want to control the TV and other smart devices in your home.
You can buy Samsung T5500 smart television for just rupees 36,990 from our website Poorvika. Get it through our safe and secure delivery service to get products instantly delivered to your doorstep.