10 Sep 2021
What are the Pros and Cons of HP Pavilion X360 2 in 1 laptop?

Laptops remain the undisputed champion of the electronic industry. Because a laptop can allow the user to do all sorts of tasks in a very convenient manner without losing productivity, during this challenging time, it is only because of laptops people were able to keep their productivity intact. On the other hand, students were able to learn everything at their place through laptops. In this blog, we will comprehend a laptop from a brand known for manufacturing world-class laptops. Want to see the name of the brand? It is none other than HP. It is known for top-notch manufacturing products. Here we will mention the pros and cons of the HP Pavilion X360 2-in-1 laptop.
HP Pavilion X360
Before buying a 2-in-1 laptop, we need to remember that you buy two devices at the price of one device as 2-in-1 laptops can enact the role of two devices, namely tablets and laptops. Hence it is better for frequent travellers, students, and working professionals. Because 2-in-1 laptops like HP Pavilion X360 don't consume much space and weighs, it is lesser than conventional clamshell laptops.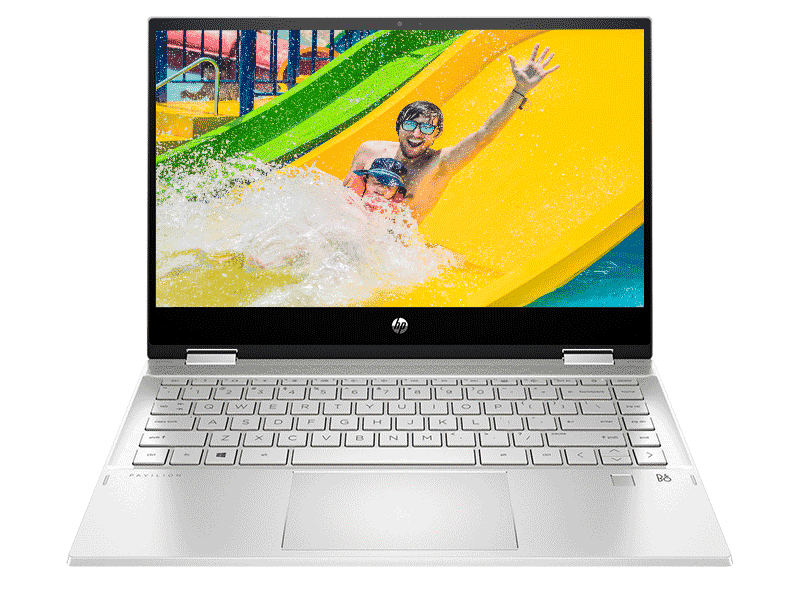 HP Pavilion X360
HP categorizes their 2-in-1 or convertible laptops under their Pavilion X360 series. So users can quickly identify whether the HP laptop is convertible or not.
Chipset
Chipset is the most important component of a laptop. Because its chipset controls the entire functionality of a laptop, it executes the command assigned by the user to the laptop. The HP Pavilion X360 2-in-1 laptop runs on an Intel Core i7-1165G7 chipset.
This chipset belongs to the 11th Generation of Intel. In terms of performance, the 11th Generation has already set a benchmark. Intel was able to restore its former glory with the help of the 11th Generation Intel Core chipset.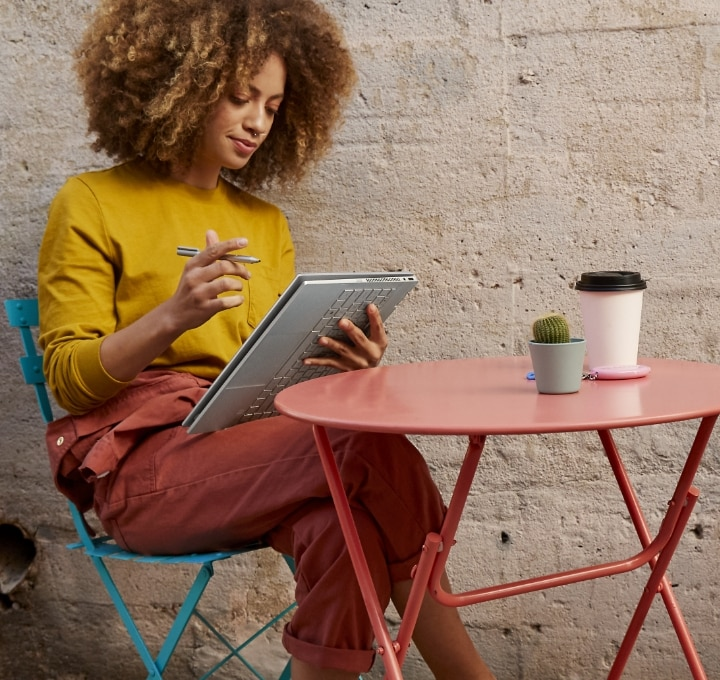 Intel Core i7-1165G7 chipset is built using the Tiger Lake microarchitecture. Thus the chipset can perform miraculously. It has a base frequency of 2.80GHz, and using the Turbo Boost technology of Intel, and the chipset was able to reach a maximum clock speed of 4.10GHz. With this kind of speed, your laptop will react to every command in a very graceful manner.
Meanwhile, the raw processing power of the Intel Core i7-1165G7 chipset can be explicitly seen while working on heavy and demanding applications. For instance, you can comfortably run an emulator on Android Data Studio in a very comfortable manner. Because of the Intel Core i7-1165G7 chipset, the overall performance of the HP Pavilion X360 is impeccable.
Display & Keyboard
HP Pavilion convertible laptop has a 14 inch Full HD Multitouch-enabled, micro-edge IPS display. It supports a screen resolution of 1920 x 1080 Pixels. Images seem sharp due to the closely held pixels. The display's image quality is also excellent. The combination of both of these elements aids the laptop's visual experience.
The silver colour keys on the Full-size keyboard of the HP Pavilion X360 laptop have a very light actuation force. Thus the laptop is comfortable for typing lengthy passages.
Cons of HP Pavilion X360
The laptop's complete hardware is impressive. As a result, it's a perfect product. However, the lack of a discrete graphics card limits its full potential. You can buy an HP Pavilion X360 laptop for just rupees 79,990 from our website Poorvika.
Avail of our safe and secure delivery service to get products instantly delivered to your doorstep.