14 Sep 2021
Apple Event 2021: Here's What to Expect?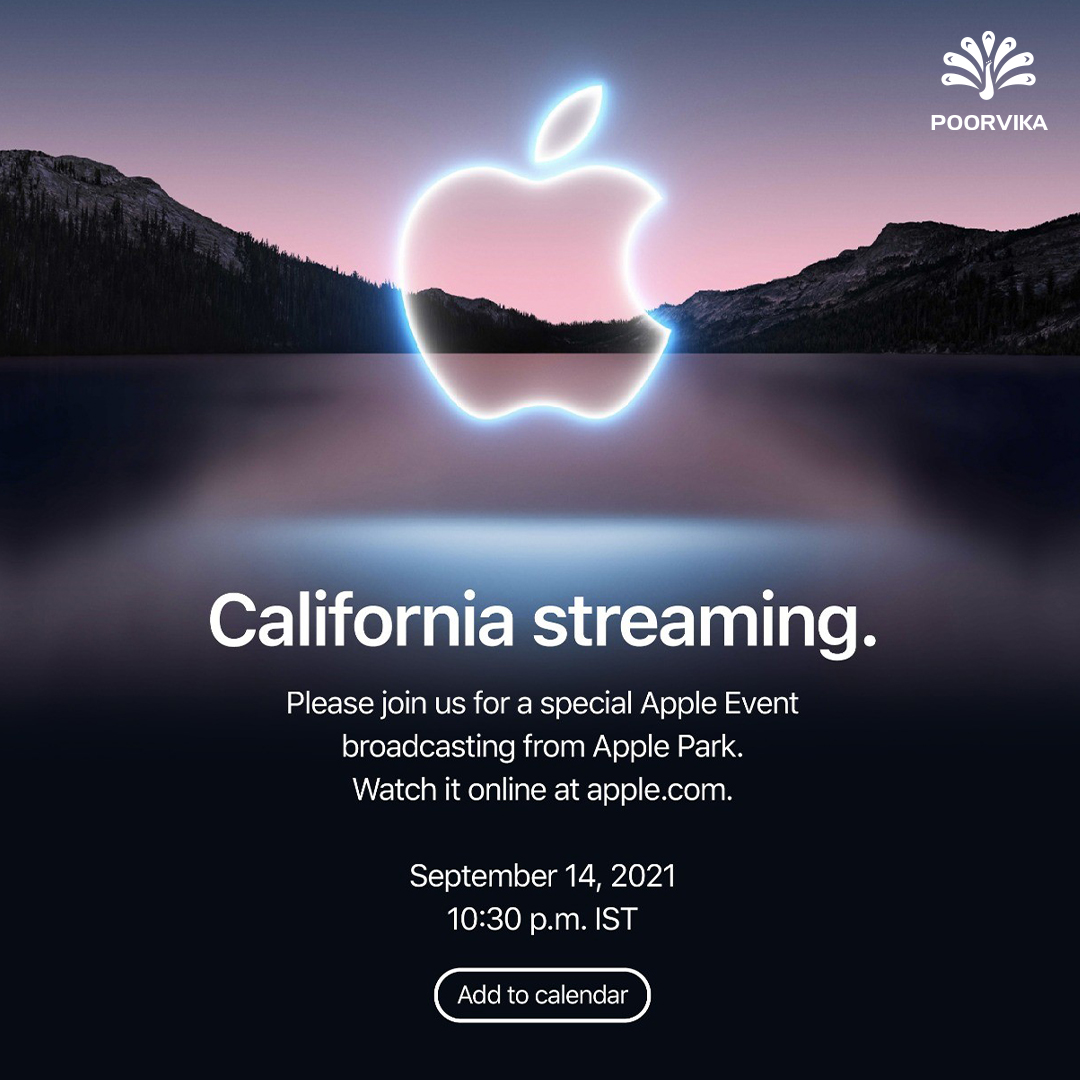 Gear up! As we get more closer to Apple's event 2021, leaks, rumours, and early reveals are everywhere! This blog gathered all the secret peppy tech talks about what you can expect in the Apple Event 2021.
Apple planned for two events in 2021, and the first event was in April, and the second event is today(14-09-2021). In the previous event, we have noticed new Apple iPad upgrades, AirTags trackers, colourful Macs, a Purple iPhone 12, and much more. We think that we can expect much more in today's event.
Apple Event 2021: Here's What to Expect?
We can expect the Apple iPhone 13 and line of series Smartphones like Apple iPhone 13, 13 mini, iPhone 13 Pro, and 13 Pro Max, the Apple Watch 7 series, and maybe even the Apple AirPods 3. But we won't know until the event kicks off today at 10:00 am PT (10:30 pm, IST). Perhaps, we could get a glimpse of the Apple iPad Mini 6 or the next generation of the Apple iPad.
If you're curious about more Apple-related dates and want to know more about Apple products, check out our blogs frequently about the Apple events and new product releases. After release, you can pre-book and get the Apple products at Poorvika at the best price.
Apple iPhone 13:
Apple may offer a regular Apple iPhone 13 base variant with 128GB internal storage, and the top-end model may have 512GB. Previously, it was 64GB and 256GB, respectively. This middle variant may have 128GB.
As far as the outer design is concerned, the Apple iPhone 13 series and Apple 13 mini have similar exterior looks. However, they may have some changes over the predecessor. You may also get the big notch on top in the front, which also houses the FaceID sensor.
Also, we can expect a big bump in the battery capacity and better camera hardware over the 2020 predecessors models. You can see the hidden message in the teaser image; you can see the lake landscape with the mountain and sky; many believe the upcoming Apple iPhone 13, particularly the Pro model, will have better low-light photography capabilities.
The display may boast a 120Hz display refresh rate feature that significantly boosts the gaming and internet browsing experience. All the iPhone 13 series models may come with a 5nm Apple A15 Bionic chipset with changes in performance, efficiency, and speed of operations.
Apple Watch Series 7:
On the other hand, Apple Watch Series 7 may have a major design change. The upcoming Smart wearable is said to take inspiration from the Apple iPhone 12 series and may come with a flat edge design with bigger sizes than the Apple Series 6. Also, Series 7 will have a bigger battery as well.
AirPods 3:
Rumours said that the AirPods 3 may have similar features to the AirPods Pro, like spatial audio support, interchangeable tips, and a smaller charging case.
Other Apple Products:

Last year, Apple launched its own chip, known as the M1, to power its Mac. Since then, there have been talks that Apple may soon announce a new version of its processor for the new Apple MacBook Pro or Mac Pro.
The upcoming AirPods 3 is similar to the AirPods Pro in terms of design, meaning it will have a shorter stem and longer battery life. Visit Poorvika.com to know the iPhone 12 Price in India
Stay tuned to get to know everything about Apple Event 2021, and make sure to turn on notifications to stay updated on all the latest tech news!