17 Sep 2021
Buy Apple iPhone 13 Online at best Price in India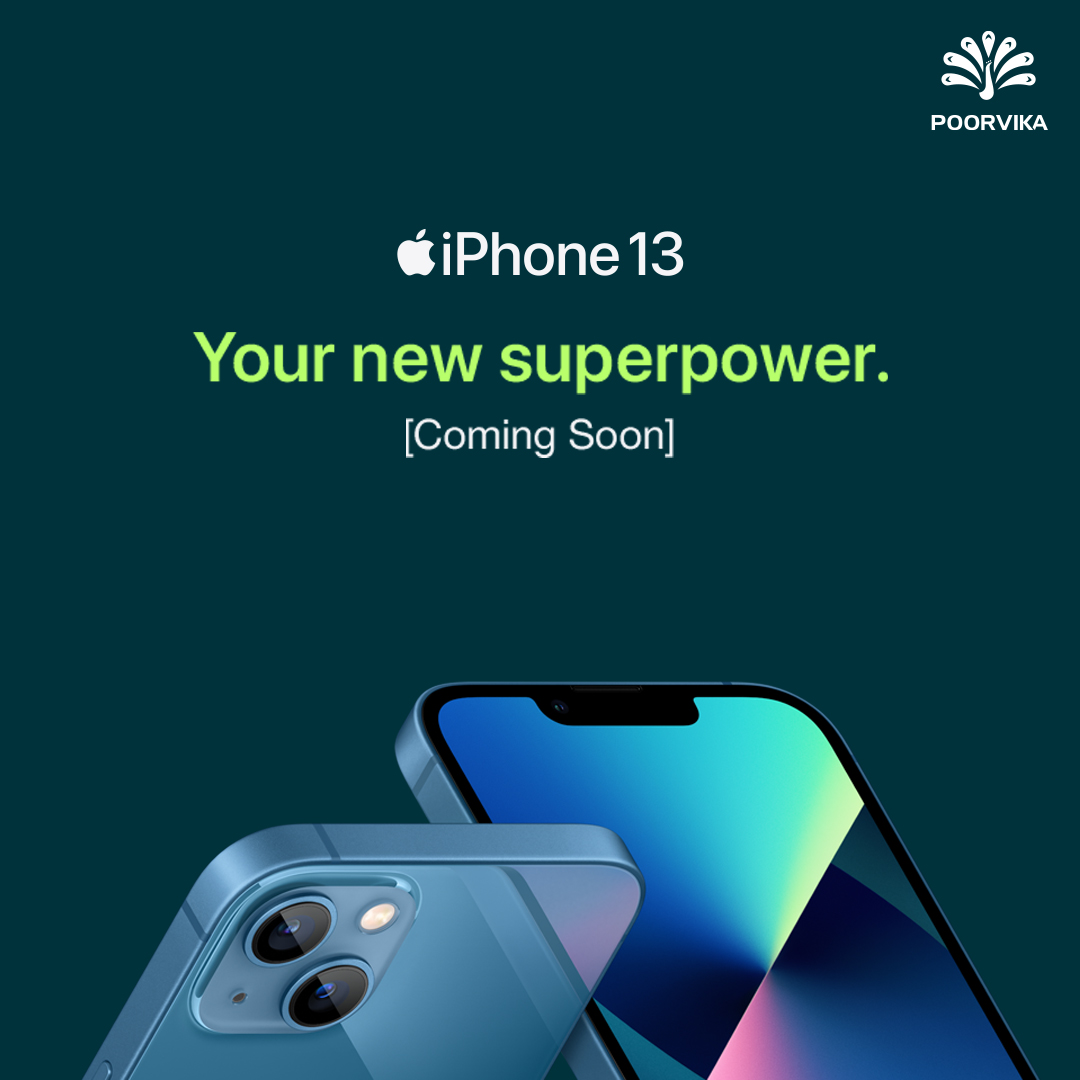 The mobile phone demand has never been stronger than now!
We live in a world that is impossible to imagine without cell phones. They encircle us, and they are a vital part of our daily life.
It became so comfortable and necessary to us that we grew addicted to them.
After the recent launch of the iPhone 13 series, talks on iPhone 13 are going viral.
These are the best phones ever launched and are the new Superpower.
Leave the competitors behind!
Nothing can compare to these amazing ones.
Let's Plunge into its specs:
Bright Colors:
Having a sleek and comfortable phone in our most favorite shade is the best feeling ever. iPhone 13 comes in the following shades: Red, Starlight, Midnight, Blue, and Pink.
Your favorite shade is included, na?
Choose the tint that resonates best with your vibe and boast around.
This Smartphone is the most robust phone ever as the front display is protected with a ceramic shield and has glass at the back with a complete aluminum design.
Jaunty Display:
Are you not able to continue with your series due to irritation in your eyes?
Not anymore.
This flagship comes with a 6.1-inch Super Retina XDR display that is very subtle on your eyes and weighs 173 grams. Watch videos at high clarity as it has a 20,00,000:1 contrast ratio with a peak brightness of 800 nits.
Even after several uses, there will never be a fingerprint trace on your display as an oleophobic coating protects it.
Start watching your favorite shows now!
Efficacious Processor:
You know what, you'll be stunned when you know its processor.
It's an A15 Bionic chip.
The new Superpower elevates the camera, saves power, protects privacy, and changes the game. The lightning-fast chip enables cinematic mode and secures all of your personal information in Secure Enclave with better battery life.
It features a 50% faster CPU and 30% quicker graphics than any of its competitors, making it the fastest chip ever found in a Smartphone.
Crystal Camera:
Life without Facebook and Instagram has become impossible. iPhone 13 flagship comes with the best camera system ever, the Dual 12MP Wide and Ultra-Wide camera system, placed at 45 degrees with sensor-shift optical image stabilization.
The best feature is the cinematic mode which uses a Rack focus technique that automatically shifts focus from one person to another, creating a stunning depth-of-field effect.
Let's not forget the 12MP selfie camera as none of us can without capturing the best moments that we experience.
Snap your every little happiness and have it safe for your future.
Tremendous Storage:
Having all your documents, pictures, videos, and a lot more in a single device will never be an issue as this mobile comes with 128GB, 256GB, and 512GB of storage space. It has double the accommodation compared to any other smartphone, and now it's time to start downloading your favorite music, documents, photos, and videos.
Steady Battery:
The battery life on this mobile is much longer than on any other smartphone. They possess a built-in rechargeable lithium-ion battery that supports up to 7.5W of Qi wireless charging and up to 15W MagSafe wireless charging. It can charge up to 50% in just 30 minutes. Your mobile will never shut down anymore.
Inside your surprise box, you'll find an iPhone with iOS 15, a USB-C to Lightning Cable, and Documentation.
You got the best features and specifications you wish to have on iPhone 13. It is available for pre-book from 17th September here at Poorvika Online check the iPhone 13 Price in India. Just log in to the official Poorvika website and book yours!
Don't wander around any longer. Just pre-book yours on the official Poorvika website to get it at the best price in India, and we also have a wide range of other products that you can look at.
For more tech-related news and product reviews, sign up for the blog. poorvika newsletter.