18 Sep 2021
Best voice-Controlled TV you can buy in India

After companies began to use Operating systems for manufacturing televisions, it was no longer called TV instead, people began to call it under a surname smart. Because presently, the potentiality of television is unimaginable and massive. This blog will be a comprehension of the Top Two voice controlled TVs you can buy in India.
What is AI: Top Two voice controlled TVs
Most of us know that AI is an acronym for Artificial Intelligence. But are we completely aware about the impacts of AI in our lives? A decade back, a lot of basic things like renewing your vehicle's insurance policy were tedious. But now, most of the tasks are simply a few clicks away.
But how did this happen? The answer is simple; advancement has led to this kind of growth. And this amount of growth will continue to exist until monotonous and routine tasks cease to exist. In order to eliminate these things, we need the help of AI.
Right now, we can't lead a life in a peaceful manner without AI. Are you curious to know how this statement can be true? To start, we will use search engines as an example. If we didn't have access to search engines, the explorer inside us would be dead. The search engine is a great example of AI, as it brings everything in front of our eyes just by using the keyword we type on the browser.
Currently, search engines are not merely dependent on keywords; they can bring results via other mediums like images and songs. Applications like Google Assistant and Alexa are examples of AI. These applications execute the command assigned by the user to the televisions using their voice itself.
Top Two voice controlled TVs: Samsung 4K LED Smart TV TU8570
TU8570 is undeniably one of the top smart TV you can buy in India. Because in addition to AI support, the picture clarity of the Samsung TU8570 smart TV is phenomenal. Samsung has used Dynamic Crystal Display which delivers better colour reproduction than any other regular LED panels available in the market.
Watching any content on the 43 inches 4K display of the TU8570 TV is blissful. Because of the closely held pixels, the content looks super sharp. As a result, users will be able to watch more detail, Because of the minor detailing, the TV can deliver a more dramatic visual experience.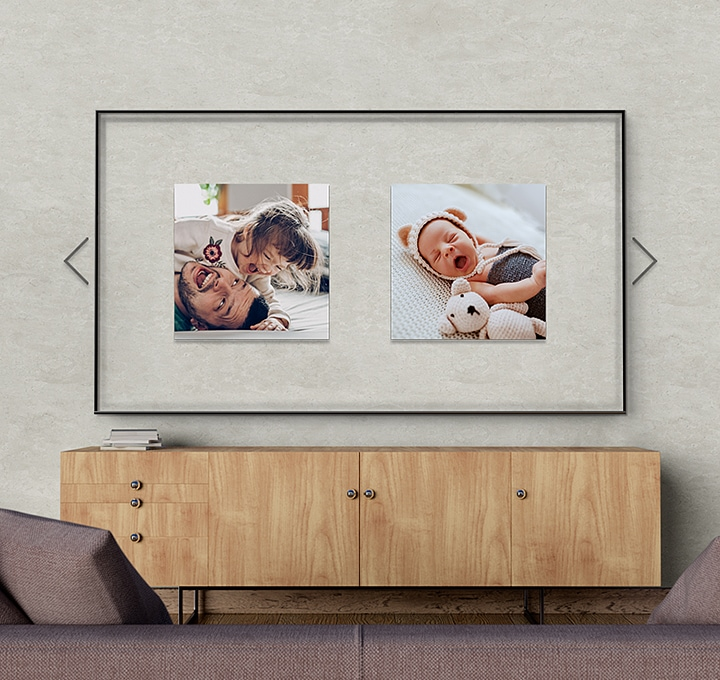 Samsung 4K LED Smart TV TU8570 Ultra HD
Though it doesn't use the Android Operating system, the TU8570 smart TV supports several Android applications. And the Samsung TU8570 smart TV supports both leading voice assistants like Google Assistant and Alexa. You can buy Samsung TU8570 smart television for just rupees 47,990 in our website Poorvika.
OnePlus U1 Smart TV
After launching the U1 series smart TV, there is one thing that became more explicit and evident. It is none other than the ambition of OnePlus to conquer the smart television industry. The OnePlus U1 smart TV runs on Android OS, so it has supports most of the applications which are available in Google Play.
Visuals look very impressive on the LED screen of OnePus U1 TV because of the larger resolution and LED panel. Since LED panels can illuminate themselves without relying on other external sources, this provides more space for the company to control lighting conditions and color accuracy. OnePlus U1 TV has support to AI features like Google Assistant and Amazon Alexa.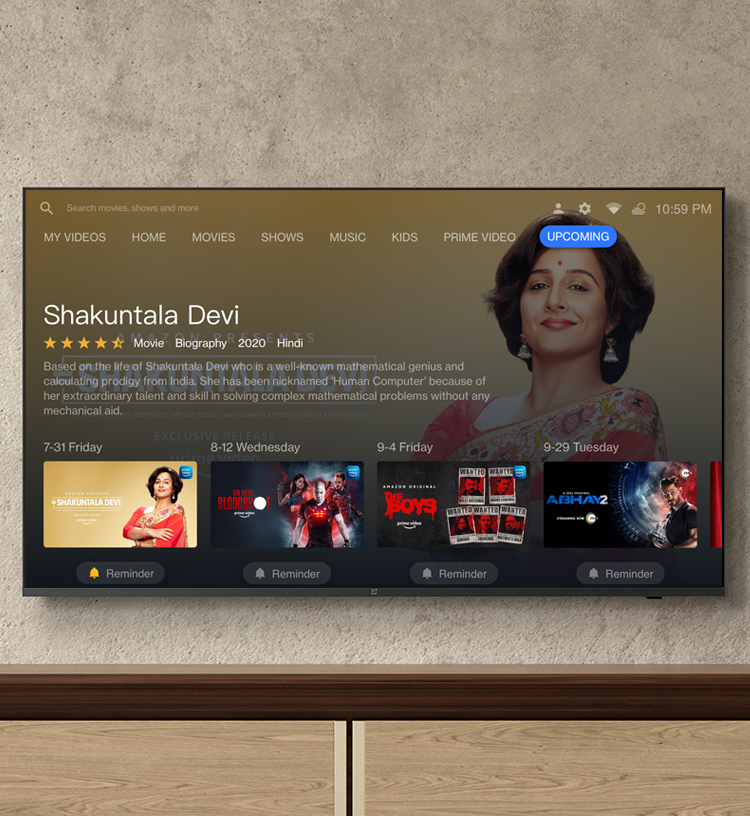 OnePlus 4K Smart LED Android TV U1
So from now on, you have to command the television. It will get things done on your behalf. Considering the price to performance ratio, both these televisions are the top two voice-controlled smart TVs you can buy in India.
OnePlus U1 series is priced for Rs.52,999 in India. Avail of our safe and secure delivery service to get products instantly delivered to your doorstep.