18 Sep 2021
Buy Apple iPhone 13 Mini Online at best Price in India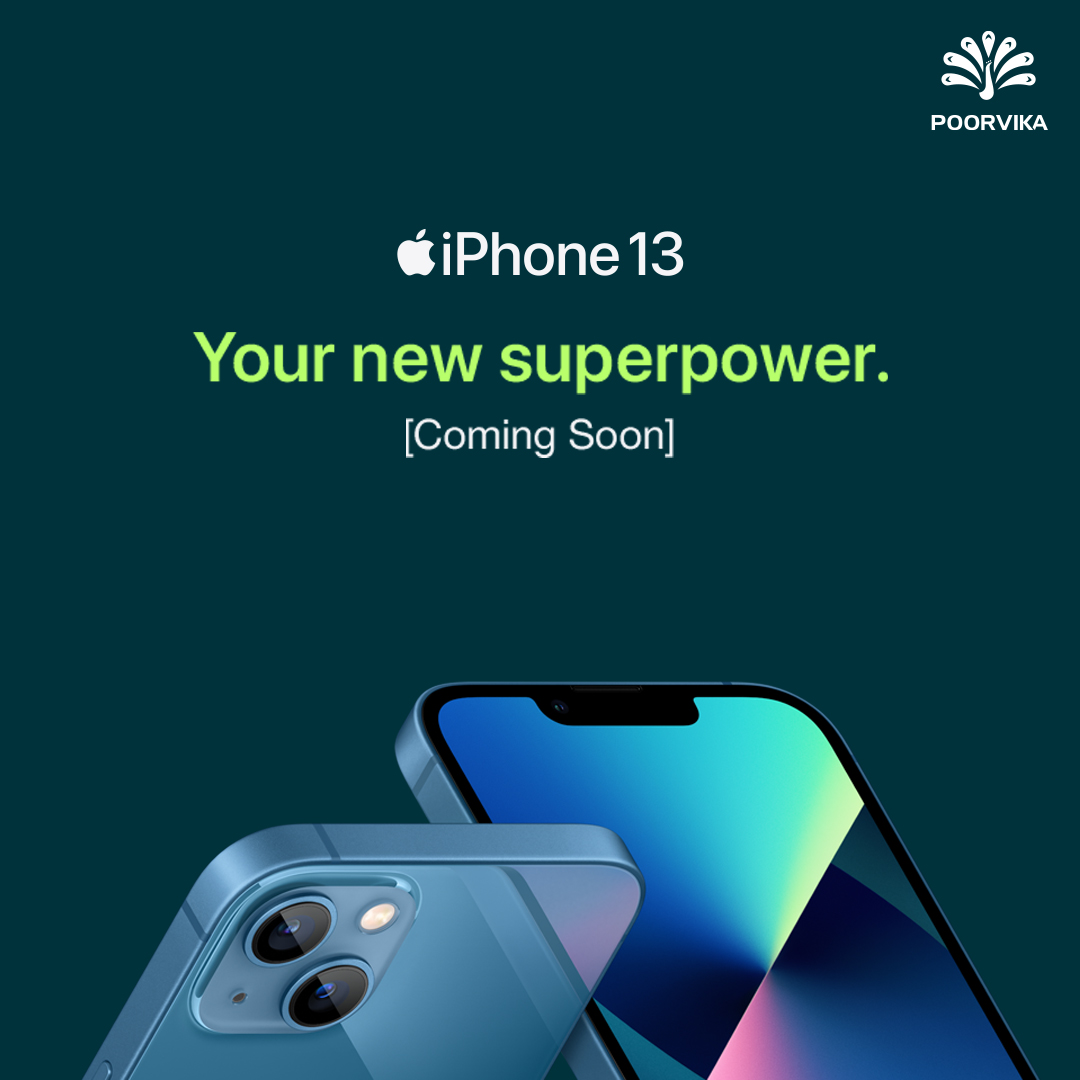 It's a wrap on the huge Apple event for 2021.
Welcome back to our blog, where you can follow all the latest news and releases as it happens.
Today, we'll take a look at the "iPhone 13 Mini," an incredible smartphone that fits in the palm.
It is a compact, stylish, light-weight device that is easy to carry around and now let's hop into its Features and Specifications.
Vivid Colors:
We spend a significant sum of our income on a smartphone. How nice will it be to get your favourite phone in the shade you like??
Awesome, right?
This sleek, compact phone comes in the following shades: Red, Starlight, Midnight, Blue, and Pink.
It is the most durable phone ever, featuring a ceramic shield on the front display and glass on the back with an all-aluminum design.
Daring Display:
Play games at high clarity as this flagship sports a 5.4-inch Super Retina XDR display and a Haptic Touch and a durable flat edge design. This mobile weighs 140 grams and measures 131.5 mm x 64.2 mm x 7.65 mm in size.
This beautifully designed flagship comes with a 20,00,000:1 contrast ratio and a 1,200 nits max brightness (HDR). It has rounded corners in a beautiful curved design that fits in a standard rectangle pattern. There will no longer be irritating fingerprint traces on your mobile as the oleophobic coating entirely protects it.
Potential Processor:
Here is the best feature that is worth investing in this phone.
It's the processor, the "A15 Bionic chip".
This processor has a 16‑core Neural Engine with a 6‑core CPU with two performance and four efficiency cores, making it 50 percent sharper. A 4‑core GPU has 30 percent faster graphics than any of its peers, making it the quickest Smartphone processor ever.
Play your favorite entertainment at high speed.
Clear Camera:
Photographs connect us to yesterday; they recall all the personalities, places, feelings, and stories.
This flagship comes with the best camera system ever, the Dual 12MP Wide and Ultra-Wide camera system, placed at 45 degrees with sensor-shift optical image stabilization.
The best characteristic is the cinematic mode that uses a Rack focus technique that automatically shifts focus from one person to another, creating a stunning depth-of-field effect.
Let's not forget the true depth 12MP selfie camera; it's the best.
Zoom in your pics, crop them, and do anything you wish to do with utmost clarity as it has 100% Focus Pixels, and don't worry about scratches on your lens as it is protected by Sapphire crystal lens cover.
Snap while you swim, and don't worry about your phone getting wet as it is entirely waterproof.
Large Storage:
Having all your records, photos, videos, and a lot more in a device will never be a problem as this mobile comes with 128GB, 256GB, and 512GB of storage space. It has twice the comfort compared to any other smartphone.
Best Battery:
The battery life on this mobile is longer than on any other phone as it possesses a built-in lithium-ion battery that is rechargeable and supports up to 7.5W of Qi wireless charging and up to 15W MagSafe wireless charging. It can charge up to 50% in just 30 minutes.
Inside your mystical box, you'll find an iPhone 13 Mini with iOS 15, a USB-C to Lightning Cable, and Documentation.
It is now the best time to get a new phone if you are very keen on Apple products and Pre-Book yours on the Official Poorvika website to get know iPhone 13 Mini price in India. We also have other products that you can look into. For more tech-related news and product reviews, sign up for the blog. poorvika newsletter.