27 Sep 2021
Apple iPad mini Features and Pre-booking options

In the tech World, the competition is always between one brand known by the name Apple and other brands. When it comes to smartphone its Apple vs others, when it comes to laptop again its Apple vs other Windows laptops available in the market. Despite facing a very serious test from other companies, the Californian tech giant is still leading the market with a very wide margin. This leads us to a question How? In this blog, we will be explaining the features, hardware and pre-booking options of the all new Apple iPad mini.
It is because other companies create iconic products. Whereas Apple creates iconic ecosystem. All of their products be it hardware or software perfectly fits into their ecosystem which gives Apple an advantage over completion. And it is through this ecosystem, Apple has developed their loyal fan base.
Unlike others, Apple doesn't outsource certain things from other leading companies. For example in computing industry most of the companies buy Operating System from Microsoft and chipset from either Intel or AMD. But this is not the case with Apple, they develop a product from scratch.
Apple iPad
Though the iPad hasn't undergone a lot of aesthetic changes since the year 2012. Its performance and features have grown like a wild bush. Back then, iPad didn't have as many features like the latest iPad from Apple which run on dedicated Operating Systems. Yeah, the latest iPads run on an OS called iPadOS. Though both iOS and iPadOS may look similar on surface level, but the iPadOS comes with additional features that ensures the user experience is top notch.
Apple iPad mini: Performance
Usually this is where Apple kills competition. It is said Apple's Bionic series chipset is ahead by a generation in terms of both CPU and GPU performance. The Apple iPad mini runs on Bionic A15 chipset. This chipset offers 50 percent faster CPU performance than other flagship processors available in the market.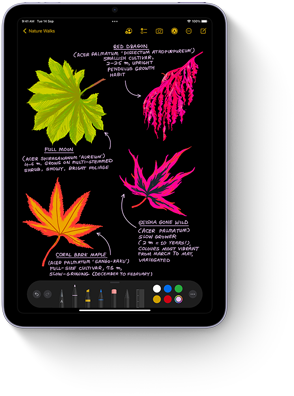 You may wonder how, its because Apple products are made to perform well for their platform. So before manufacturing a product Apple doesn't have to worry about a limitation called compatibility. Be it OS or Hardware, Apple has complete control over all the components inside their products.
Hence they outperform competition even without much effort. The reason behind creating everything on their own arises from the philosophy of Apple. They believe in delivering the best ever possible to their customers.
The Bionic A15 is capable of doing more than what an average consumer will be doing with their iPad.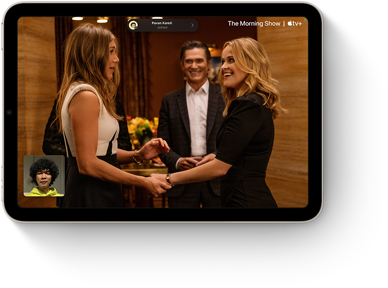 With the Apple iPad mini in your hand, you can paint wonderful digital paintings on demanding applications like Adobe Fresco. Apple iPad mini also comes with Apple pencil support which makes painting on iPad mini a super cool and fun experience.
Display and Camera
Visuals look extremely pleasing on the 8.3 inch Liquid retina display of Apple iPad mini. The LED backlit IPS technology display has a supporting screen resolution of 2266×1488 pixels. Next big thing about the display of iPad mini is the brightness level. The display is capable of delivering 500 nits of brightness.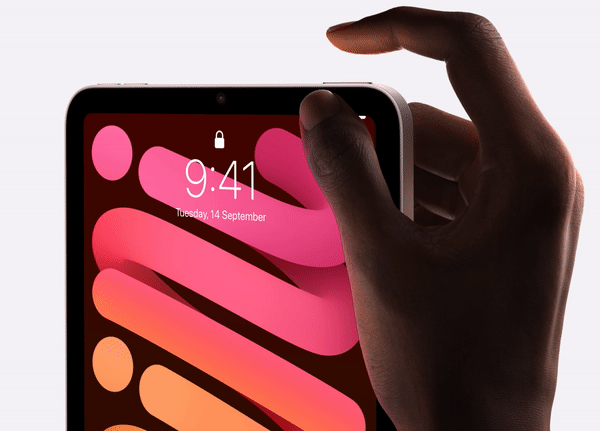 So checking out email on outdoors will not be problem at all. Let's say you are sitting on a Patio restaurant on a sunny day, the chances of screen glare is high which can actually obstruct your vision. Since iPad mini has a very high amount of brightness level, you will not face any kind of issues even if you are using the iPad mini under direct sunlight.
12MP Wide camera captures stunning shots at low light too. Because the iPad mini has a pretty big aperture thus portrait shots at dusk look good though. Rear camera of the iPad is capable of recording 4K resolution too. On the front, iPad mini has a 12MP Ultra Wide 122° is ideal for group selfies and FaceTime video calls.
To pre-book Apple iPad mini, visit our website Poorvika. Shop through our safe and secure delivery service to get products instantly delivered to your doorstep.