28 Sep 2021
Experience the Personalised Cinematic Screen with Mi TV 5X Series

Initially, the size of mobile phones was less than an inch. But after the advent of Operating systems, the screen size of mobile got bigger and its functionality increased like never before. Now, most of the mobiles come with 6 to 7-inch display, it still has some limitations which can be addressed only by a smart television. To bring a cinematic experience to your home, then buying a smart TV is the only option available. Initially, the price of smart TVs was pretty high, and it was after Chinese companies like Mi came into the industry, the prices of TV got diluted. The Mi TV 5X is available in three screen variants which are 43, 50, and 55 inches. With this size, you can enjoy a dramatic visual experience at your home itself.
MI
MI is known for delivering amazing products without burning the pocket of customers. It is also the prime reason behind their success in the Indian market. With the launch of Mi smart TVs, it seems like the company is trying to teach their success mantra in this segment as well.
Picture Clarity: Mi TV 5X
This is the most important aspect which every user must get to know before buying a smart television. Hardware and Software must work in harmony to deliver stunning visuals and amazing colour reproduction.
Gone are the days when hardware was the only dominant element of a product. At present, the role of Software is necessary to bring the actual potentiality of a hardware component. And companies that fail to optimize software struggle to a great extent despite having great hardware in their arsenal.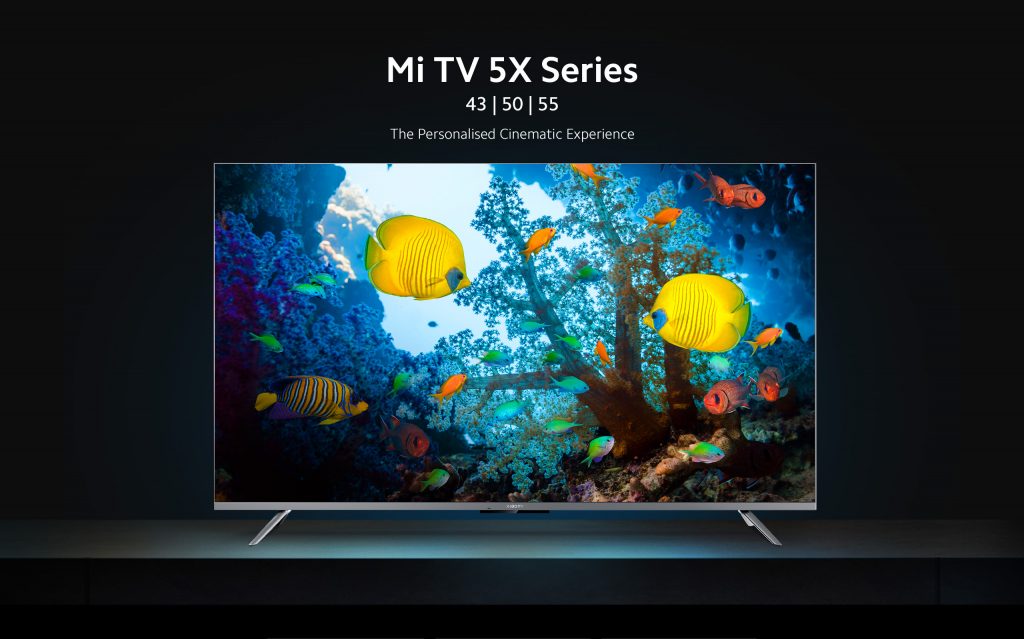 The TV has a supporting screen resolution of 3840 x 2160 pixels; thus, images look clean and sharp on the display of MI TV 5X. 4K has four times higher number of resolution than Full HD, so users will get to watch content without any sort of loss in detail. An overall visual experience of the MI TV 5X is very dramatic and spectacular.
Since the TV comes with LED-backlit panel, colours look brighter and vibrant than other display technology types that are in practice.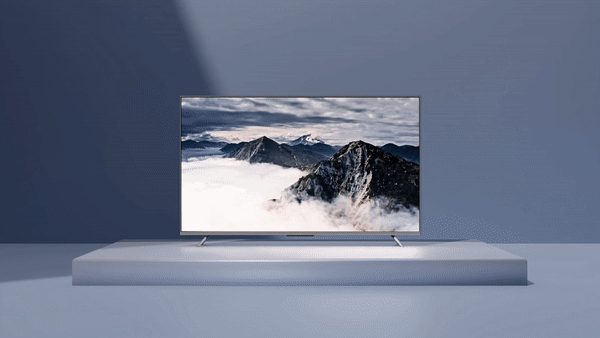 Metal bezels on the sides give a posh look and feel to the MI TV 5X. It is not just for aesthetical purposes, because it helps companies to increase the screen to body ratio of the television to a great extent. Because of the metal bezel less design, the MI TV 5X has a screen to body ratio of about 96.9 percentage.
Mi TV 5X: Audio Output
Audio is another important aspect as well. Without proper speakers, TV cannot produce even an audible level of sound. However, the integrated speaker of MI TV is no match against the 5.1 channel surround sound speakers. It is still functional and useful in our daily lives.
Other Features
Vivid Picture engine 2 and the Dolby Vision of the MI TV 5X ensure that each frame is free from grains and noise. It also optimizes the colors, so that they don't look washed out. The price of Mi TV 5X starts from rupees 41,999 from our website Poorvika.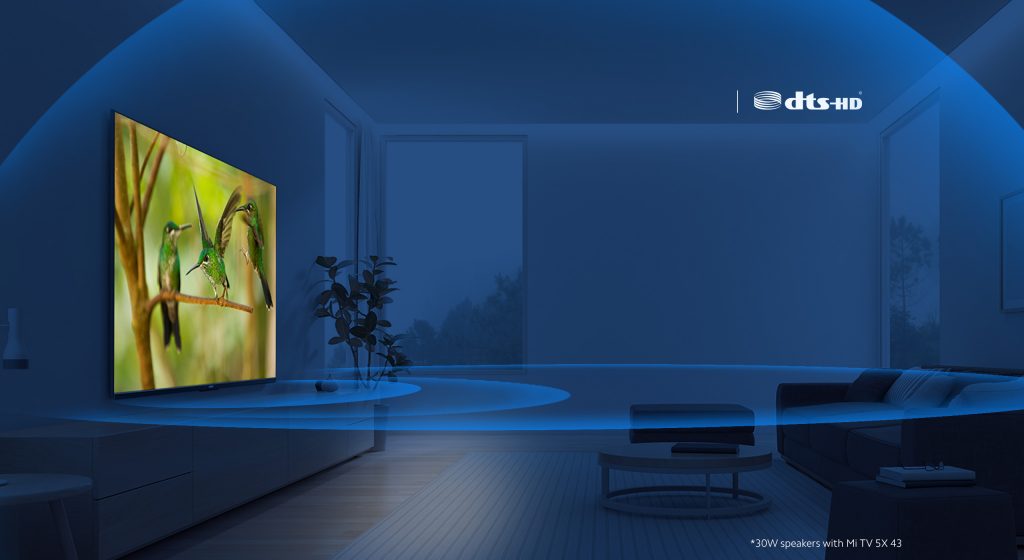 MI TV 5X comes with Google Assistant AI support. Hence you can access the entire functionality of television using the voice itself. The TV is ideal for people who wish to personalize their cinematic experience. Shop through our safe and secure delivery service to get products instantly delivered to your doorstep.