28 Sep 2021
Take a step into the future with OnePlus U1S Series

From a start-up to becoming one of the most influential name in the electronic industry is the story of OnePlus. They are one of the very few companies which won the hearts of people through the qualitative state of their products. In this blog, we will be explaining how you can take a step into the future with OnePlus U1S series smart television.
OnePlus U1S: Smart Television
Television is not just a transmitter of satellite channels, it is capable of doing so many amazing things other than allowing users to watch movies and soap operas. Because televisions are no longer mere television, it has become smart, Becoming smart in a sense, its functionality has gone to another level. In the current scenario, owning a smart television has become one of our needs.
OnePlus U1S: Picture Clarity
This is one of the most important aspects which a user needs to consider before buying a smart television. Are you wondering what can be so futuristic about the picture clarity of smart television? It is none other than technology. Initially, most of the televisions came with HD and then Full HD resolution. Whereas the OnePlus U1S series smart television comes with 4K resolution. 4K has four times more pixels than a regular Full HD TV.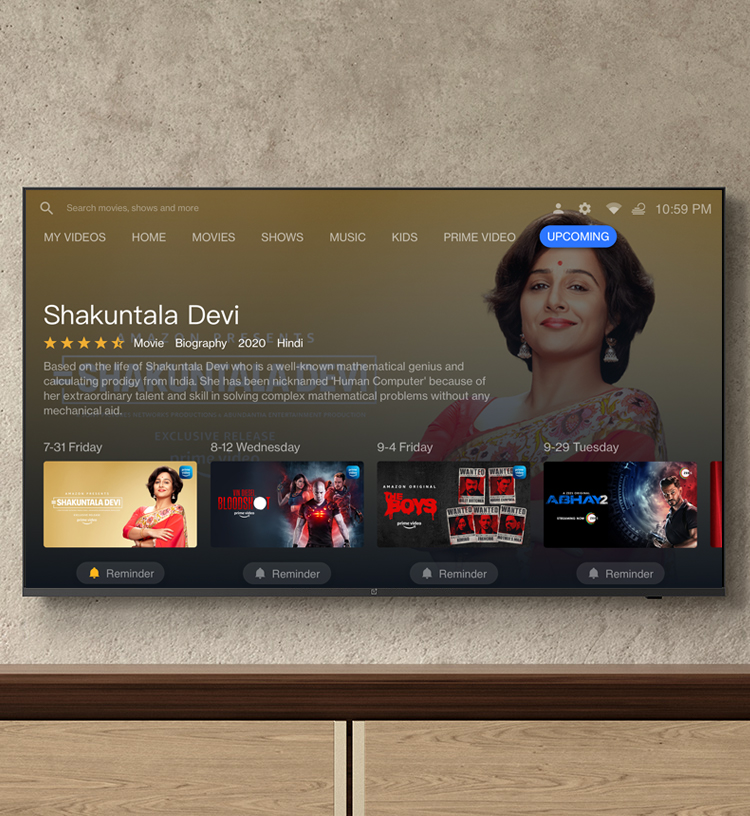 As a result of more pixels, content looks much cleaner and sharper on a 4K smart TV. The sharpness level contributes significantly to improving the visual experience of television. And another main thing about watching 4K content is, images or videos don't pixelate even on larger displays.
Resolution is not the only element that plays a vital role in delivering an amazing visual experience. There are other specific modes like screen interpolation and color reproduction. The contribution of these algorithms plays a very vital role in enhancing color and image stability.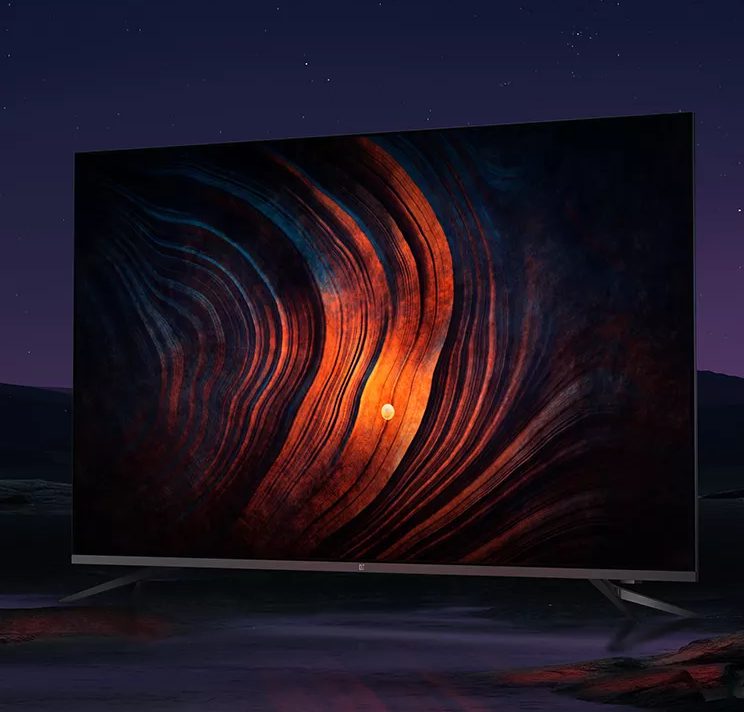 OnePlus is using a specialized algorithm that stabilizes jerky movement, which is hard to follow. The TV is also futuristic when it comes to RGB color certification. Instead of using the age-old NTSC color gamut, OnePlus has used the color space of the DCI-P3 colour gamut.
The OnePlus U1S series TV comes with a 93 percent DCI-P3 colour gamut which makes U1S an ideal choice for content creators and graphic designers who can use the TV as their primary monitor.
Audio Output
Sound from the 30W Dolby Audio speaker is audible enough to fill any kind of room too. It was able to balance between bass and treble in an impressive manner. The vocals were clear, and the distortion level was also very minimal, even at higher volumes. The inbuilt speaker of the OnePlus U1S series TV is more than enough for most of the media consumption.
Smart Features
These features definitely need to be thanked for making arduous tasks simpler. With the help of AI applications like Google Assistant and Alexa, users can control the entire functionality of the television. Not just that, you can ask these assistants whether you will have to carry the umbrella before stepping out of your home. The assistant will analyze the local weather and give you suggestions based on it.
With the features and picture clarity of the OnePlus smart TV, you can effortlessly take a step into the future with the OnePlus U1S series smart TV. You can buy the OnePlus U1S smart television for just rupees 52,999 on our website Poorvika. Get through our safe and secure delivery service to get products instantly delivered to your doorstep.