09 Oct 2021
"Super Retina Display Vs Super Amoled display", Which one is better?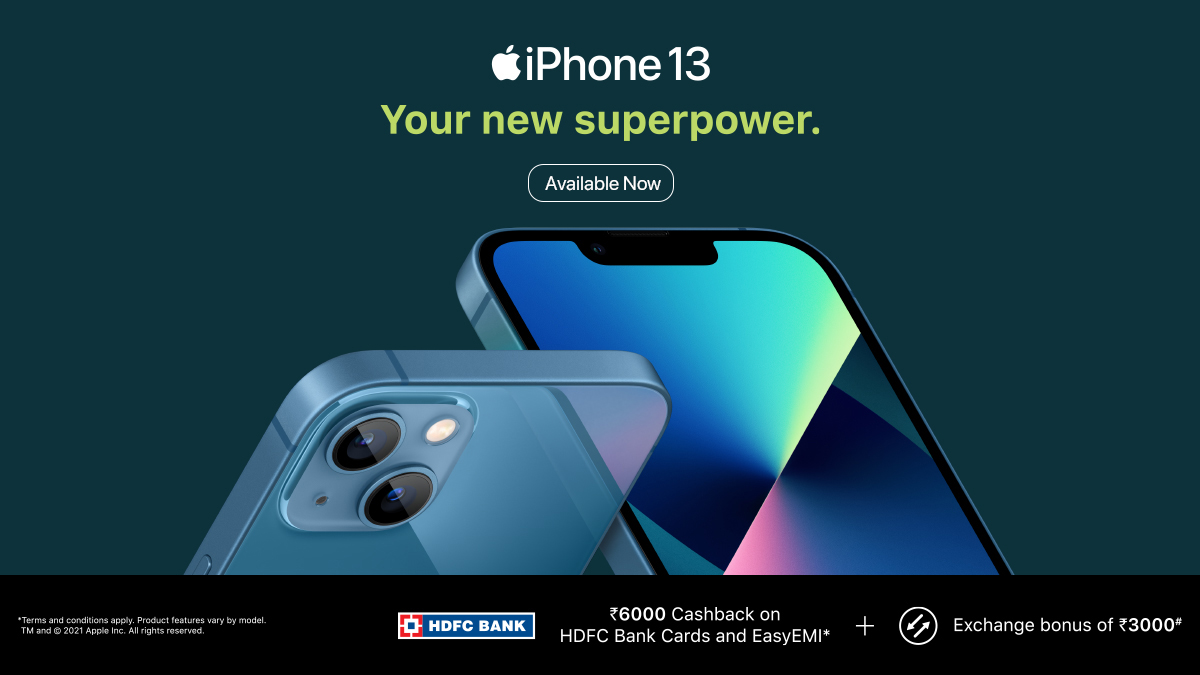 When there is a laptop or a mobile phone in front of you, what is the first thing you see??
The obvious answer is, Display, You agree?
It is the only principle way we interact with our phone
Most of us would prefer to own a device with good screen quality to boast around and do activities like watching our favorite series or playing games.
We, spend a considerable amount of our earnings on getting a good mobile.
Poor display quality means, Poor using experience.
None of us would want to invest in a phone that doesn't come with the great display quality.
In this blog, let's discuss Super Retina Display Vs Super AMOLED Display.
Retina Display:
First, let us understand what a retina display is,
"Retina" is a term registered by Apple for their super smooth IPS LCD and OLED displays. They have a higher pixel density than any other Smartphone display. The user interface is doubled in height and width to compensate for the smaller pixels.
Unit Logical Pixel = Four Physical Pixels
This mode is called the HiDPI mode by Apple and has a significantly higher resolution than any other display.
Super Retina Display:
"Super Retina" is a term used for boasting OLED displays. Samsung was the first company to produce Super Retina Displays. 
Super Retina Display has the following specifications:
They have a High Dynamic Range (HDR10).
It comes with 458 Pixels Per Inch(PPI).
It has Quad HD resolution.
They have a Wide colour gamut along with systemwide colour management.
It has a 1000000 in 1 Contrast Ratio.
They provide a True Tone.
I hope now you got a clear idea of what a Super Retina display is. Now let's dive into what the Super AMOLED display is now.
AMOLED display:
Have you ever thought of how your touch screen mobile works??
Let me explain.
There is a layer on the top of your screen that recognises your touch. This type of display is called AMOLED display which stands for Active Matrix Organic Light Emitting Diode.
Here, thin organic film materials are placed between two conductors in each LED that produce light when current is applied.
It employs Active Matrix technology, which entails the attachment of a sequence of thin-film transistors (TFT) and capacitors to each LED sub-pixel, allowing for faster and more precise control.
Super AMOLED Display:
"Super AMOLED" is a marketing term for Samsung.
In the case of Super AMOLED display, the layer that recognises touch is integrated into the screen itself, allowing recognition easier.
It offers us to view a variety of colors at the best resolution and provides you with an exceptional viewing experience.
Play your favorite games at high speed and watch shows at higher picture quality as these displays have a 100,000:1 contrast ratio that automatically adjusts to any lighting environment.
Upshot:
You got whatever you need to know about Super Retina and Super AMOLED Displays. One has better resolution while the other has better efficiency. In times like this, I would suggest having a mobile with good efficiency.
Here are some of my honest recommendations on mobiles boasting Super AMOLED display: Samsung Galaxy Z Fold3, Samsung Galaxy Z Flip3, realme GT 5G, realme Master Edition 5G, OPPO Reno 6.
These mobiles have a dynamic Super AMOLED display and a high refresh rate of 120Hz.
Get yourself one of these at Poorvika from Poorvika.com at Best Price in India. We have a wide range of products available at the Best Price in India. Avail of our 2 hours delivery option. We make sure that all the products delivered are Safe and Sanitised.