11 Oct 2021
AKG Y500 On-Ear Foldable Wireless Bluetooth Headphones: Review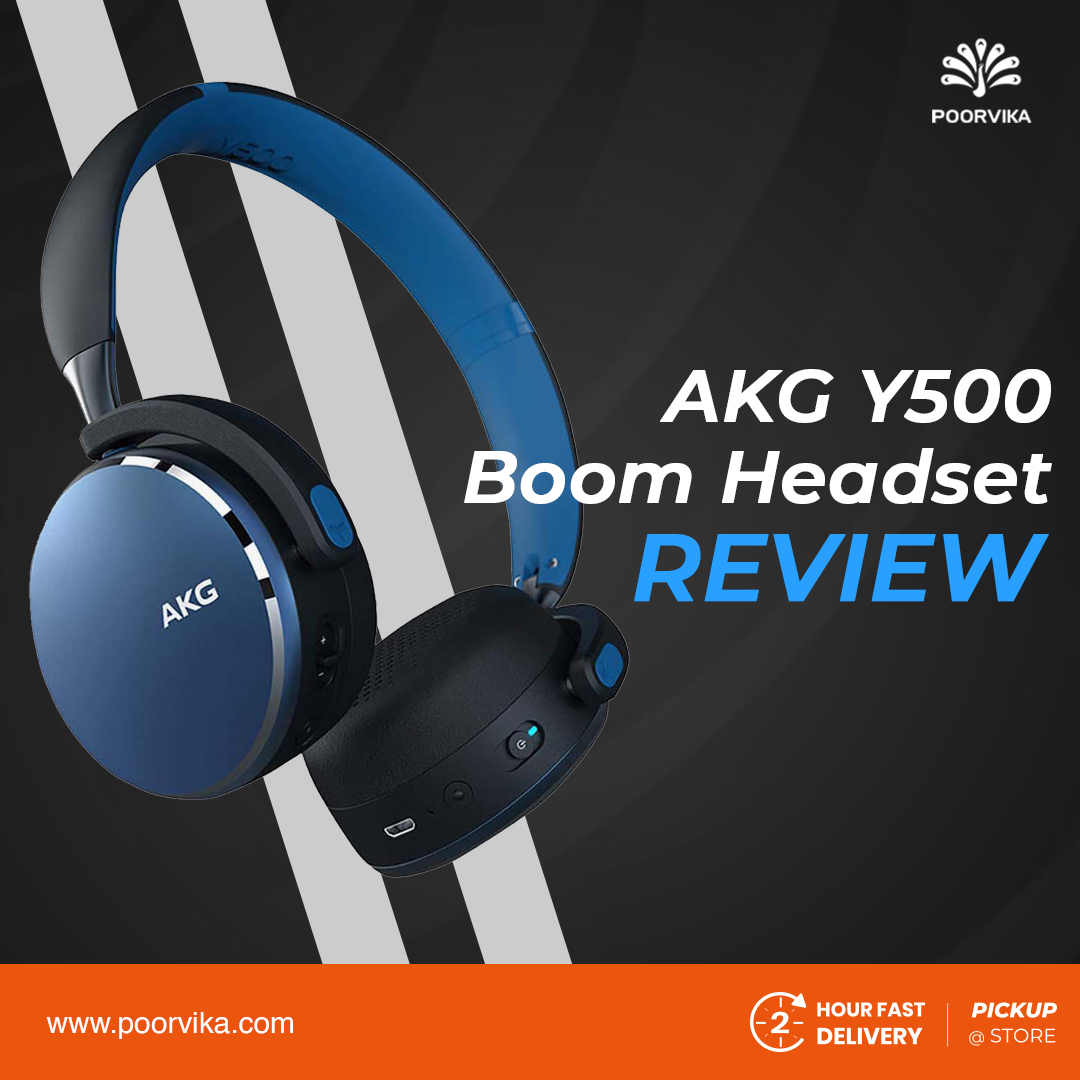 AKG THE HEADPHONES MASTER: 
Samsung's AKG Acoustics brand introduces the Y500 Wireless Bluetooth headphones, an affordable pair for casual use and outdoor use with foldable and portable design and unique features. The AKG Y500 Wireless is the perfect on-ear headphone if you are looking for a sleek design and great sound. While AKG is a little-known brand, it is well recognized in the audiophile and recording world. 
The AKG Y500 Wireless headphones came in a beautiful box that sports an iF Design Award logo proudly displayed on its front. The headphones themselves were awarded an iF Design Award in 2018. AKG Y500 is designed to control at your convenience. The stylish AKG Y500 headphones let you bring your favourite music with you wherever you go. When you take them off or put them on, the music will pause and resume when you put them back on. They contain on-ear controls that help you take phone calls and adjust the volume. 
SIGNATURE SOUND FROM AKG:
AKG is known for its "AKG signature sound."As the world's leading producer of high-quality headphones, AKG is dedicated to giving you seamless, multidimensional sound. Its Balance technology delivers smooth, multifaceted tones with exceptional detail. Having music played the way its creators intended leads to an infinite number of possibilities. 
DESIGN:
AKG Y500 has ambient aware technology. Using the touch of a button, you can control the amount of surrounding noise you want to hear so you can be mindful of what's around you and still enjoy the music. It also has Play and pauses automation. Remove the headphones, and the music will automatically pause. When the headphones are placed over your ears, the music automatically resumes. Y500 also has multifunction on-ear controls, and from the ear cups of your headphones, you can adjust the volume and the level of your music.
AKG Y500 has a Stylish, comfortable design. The Y500 headphones feature aluminium highlights, memory foam ear cups, a soft headband, and a refreshed colour palette to enhance the stylish look and comfort of the headphones. It has Seamless connections, one-button control. With Multi-Point Connectivity, you can pair two Bluetooth devices simultaneously and seamlessly switch between them with just one button. You can also control your music and calls through the universal remote cable.
BATTERY LIFE:
AKG Y500 has Long battery life with fast charging, and Your music continues to play for up to 33 hours. Just recharge for five minutes to maintain the music for an additional hour. This allows connectivity between two Bluetooth devices at once, ideal for travellers using a laptop and mobile device simultaneously or someone who needs to take a call while listening to music on a high-resolution portable audio player.
Although the Y500 performs well as a Bluetooth headphone, it shines as a wired device. Further, while the Y500 can play well on mobile devices and computers, it would be best to pair it with excellent electronics. As far as sound quality and performance are concerned, the AKG Y500 headphones are fantastic.