13 Oct 2021
Apple iPad 10.2

Apple is the only company to have complete control over their products. This may sound pretty tough to other companies but this is another usual task of Apple. Because they of creating an ecosystem before manufacturing a product. This is also the main reason why they have the most loyal fan base existing in this planet. And each of their products are unique and serve their role in the best ever manner that is possible. In this blog, we are going to comprehend on the user experience and performance of Apple iPad.
Apple iPad
iPad may seem like the bigger variant of an iPhone but in reality, the functionality of an iPad differs greatly from Apple iPhone. Not just the software and hardware of Apple is different from the competition but also their way of naming products is also unique and different. The all new Apple iPad comes with interesting features and amazing hardware which can make anyone in the town envious.
Performance: Apple iPad
The role of a chipset is vital in enhancing the performance of an electronic device. If a chipset doesn't have the processing power, the user will not be able to use intensive applications. But that will not the case with Apple devices. Apple has always been miles ahead when it comes to performance.
The all new 10.2 inch Apple iPad is no exception from other Apple devices. It is powered by a Bionic A13 chipset. This is the same chipset that butchered other processors from companies like Qualcomm and Samsung. It was also the first chipset to support heavy and memory intensive tasks like Machine learning and Digital painting on applications like Procreate.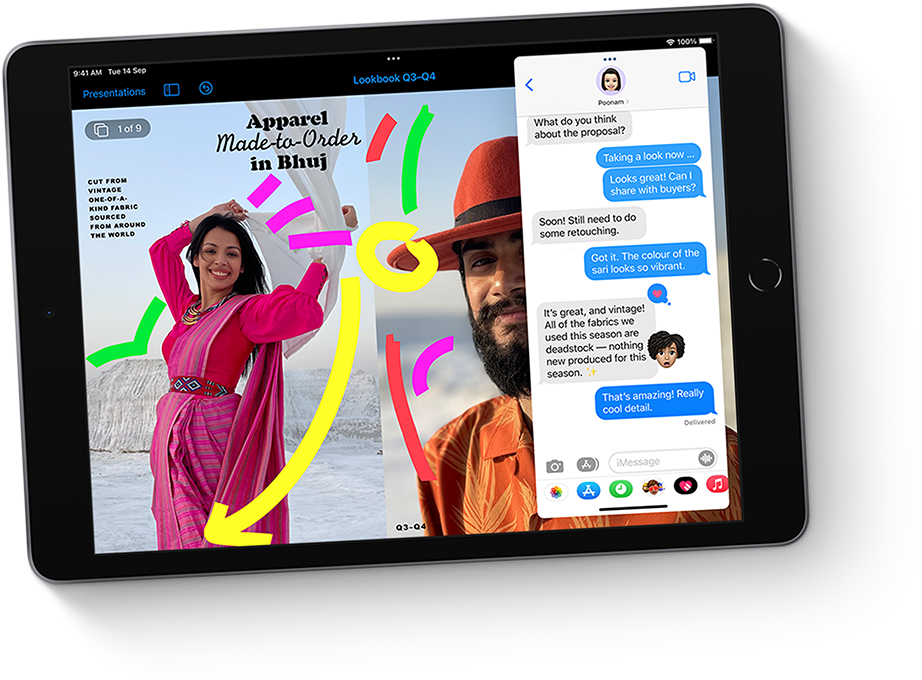 This iPad will be ideal for medical students who want to create individual treatment methods according to the patient's medical condition. Not just for people in the medicine field, it can be used in other fields like engineering, banking, and Digital Marketing too. These tasks are no child's play because it requires a lot of CPU muscle to develop models on applications such as GitHub, Carnets Jupyter, and Juno.
Since the A13 is built on hybrid bi little architecture, it is capable of handling any amount of workload without much struggle. Apple iPad is also the favourite choice of Graphic Designers and the support for Apple pencil makes their job easier.
It has enough potentiality to get their job done and they need not worry about portability at all. Because it hardly weighs 487 grams.
User Experience
Picture clarity of the 10.2 inches LED-backlit, multi-touch display is amazing. Since Apple is using IPS technology to manufacture this panel, colours look vibrant hence users can identify each shade of a colour effortlessly. The peak brightness of the iPad is 500 nits which make the device perfect for outdoor usage too.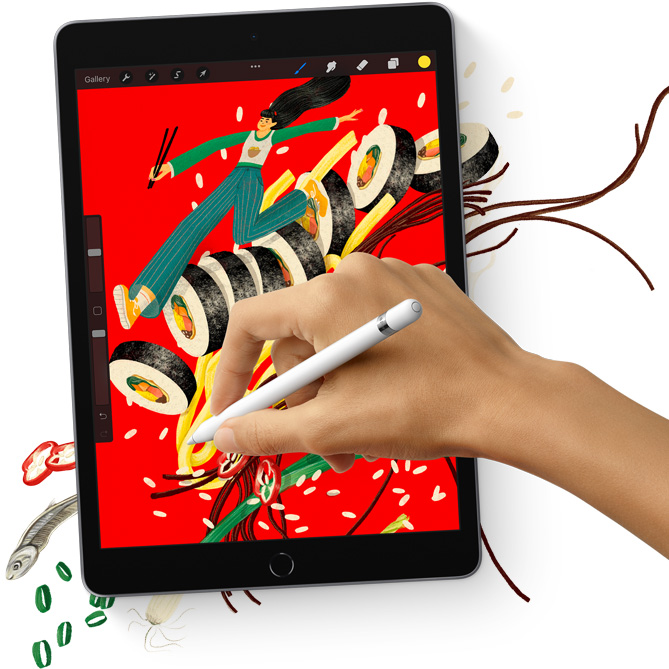 You can also click stunning landscape and portrait shots with the help of an 8MP rear camera. The pictures were grain free with lots of detail. On the front, there is a 12MP Ultra wide camera to shoot group selfies and FaceTime video calls.
For more info and pre-booking options, visit our official website Poorvika. You can also shop through our safe and secure delivery service to get products instantly delivered to your doorstep.