13 Oct 2021
Best features of the IBall ITAB BizniZ Mini 4G LTE 2GB-32GB

Over the few years, tablets are becoming more relevant and popular among college students and working professionals. And the reason behind this surge is the functionality of a tablet. A tablet effortlessly overcomes the limitation of a smartphone, but still, it cannot play the role of a laptop. In this blog, we will describe the best features of the IBall ITAB Bizniz Mini tablet.
Iball Bizniz: Design & Build Quality
The IBall ITAB Bizniz tablet comes with a very slim profile that can make anyone's heads not just have a look but also hold it in their hands. It looks very slim, and the placement of buttons is convenient. But still, if your fingers are a bit short, you will have to stretch as much as you can to increase the volume.
Despite the larger display and might battery, the tablet weighs just 345 grams. The entire body and chassis of the IBall ITAB Bizninz tablet are made out of solid and dense plastic. Despite the plastic build, the build quality of the device is satisfactory.
Performance: Iball Bizniz
The performance of the IBall ITAB Bizniz is undoubtedly one of the tablet's best features. It is not ideal for playing graphically intensive games like Asphalt 9: Legends, Genshin Impact, and Shadowgun Legends. Meanwhile, the IBall ITAB Bizniz tablet could eat through tasks like browsing and creating PowerPoint presentations. There was no throttling even after using the tablet continuously for over 6 hours.
IBall has done an excellent job when it comes to RAM management too. So with this tablet, apps closing because of insufficient RAM is very unlikely to happen.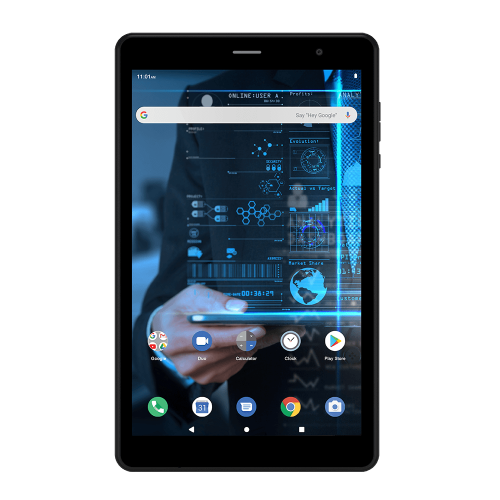 Iball ITAB Bizniz runs on an Octa-Core processor, which has a base clock speed of 1.60GHz. This clock speed is more than enough to deliver super-smooth performance and fluid transition while switching between applications.
The eight physical cores are built using the architecture of ARM. Just like every other smartphone and tablet in the industry, IBall is also following the architecture of ARM. Overall performance of the tablet is adequate.
For storage, the IBall ITAB Bizniz comes with inbuilt 32GB Storage, which can also be expanded via an SD card. So even if you run out of storage, you will be able to upgrade the storage capacity of your device using an SD card anytime.
The tablet also supports dual-band Wi-Fi which means you can surf the internet at blazing speeds without interruption. Dual-band Wi-Fi supports 5.0GHz frequency, so online gaming and watching high-quality media on OTT platforms will be a pleasant experience.
User Experience
Watching videos on the 8-inch display of IBall ITAB Bizniz is entirely satisfactory. It delivers a sufficient amount of details and sharpness level. Also, the color reproduction of the Bizniz tablet is accurate. Thus, users need not have to watch dull and faded colors at any cost. 8MP rear camera comes with pic alive technology. This technology allows users not just to shoot great pictures but also scan documents, other files which are in print format.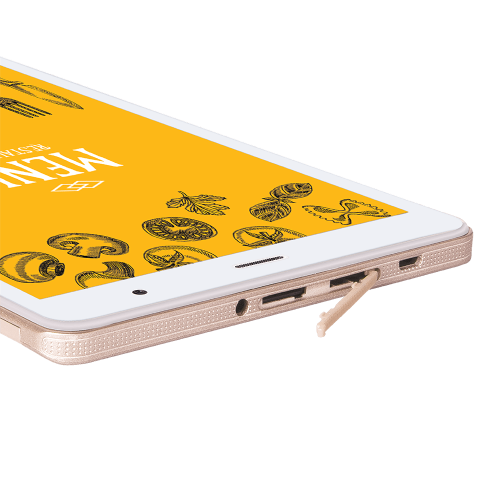 IBall ITAB Bizniz offers more value for money; hence it is legit to claim that it is best in its class. You can buy a Bizniz tablet for just rupees 9,999 from our official website Poorvika. Shop through our safe and secure delivery service to get products instantly delivered to your doorstep.