13 Oct 2021
Lava Tab Aura: Everything you need to know!

Tablets are becoming essential in our daily lives. Most people are using it as an alternative to smartphones and laptops. It has a bigger screen than any smartphone, but it isn't powerful as the laptops made to sustain any workload. This blog will be a comprehensive review of the Laura Tab Aura.
Lava Tab Aura : Build Quality
Building quality products that belong to the budget segment has never been good as companies compromise to minimize the production cost. But over the years, this trend is changing in a very rapid manner.
The body of the Lava Aura tablet is made of pretty strong metal. It feels very dense and robust on the hand itself. Since the tablet has a ceramic finish, it will not slip away from our hands very quickly.
Performance
Lava Aura tablet isn't powerful as other flagship products available in the market. But it is still a good option for people who are concerned about their budget. Given the price, the Lava Aura tablet is a great product.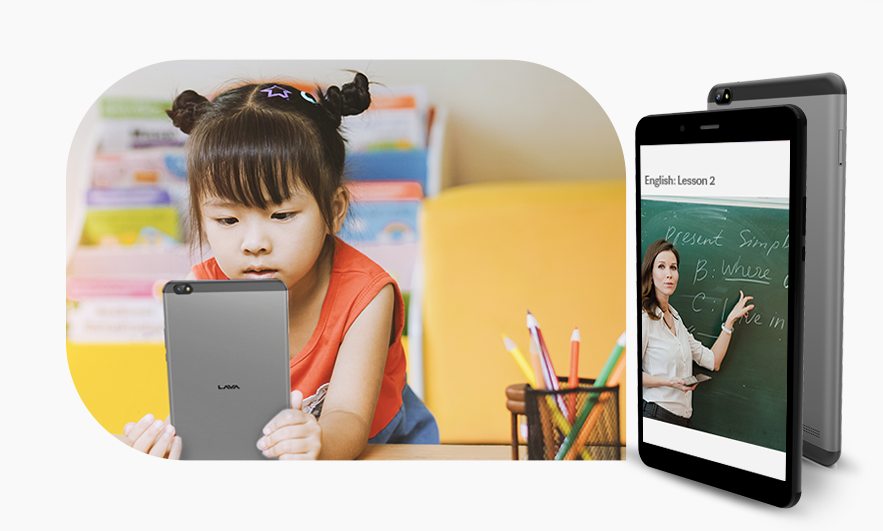 It can pretty much do all sorts of basic tasks like light gaming, spreadsheet management, and scrolling across feeds on social media platforms like Facebook and Instagram. There were no issues even while using more than 3 applications at the same time. When it comes to multitasking, the role of RAM is more dominant than the role of the processor.
Lava Aura tablet comes with 2GB RAM, and its function is crucial not only during multitasking. RAM ensures the tablet doesn't face throttling issues due to memory. This can be very common if your device doesn't have sufficient memory to store the memory of applications running in the background.
In the past, MediaTek processors were known for their notorious behaviour. But after adopting the Cortex cores of ARM and refining the architecture, the performance has significantly improved. At present, there are no issues with MediaTek processors.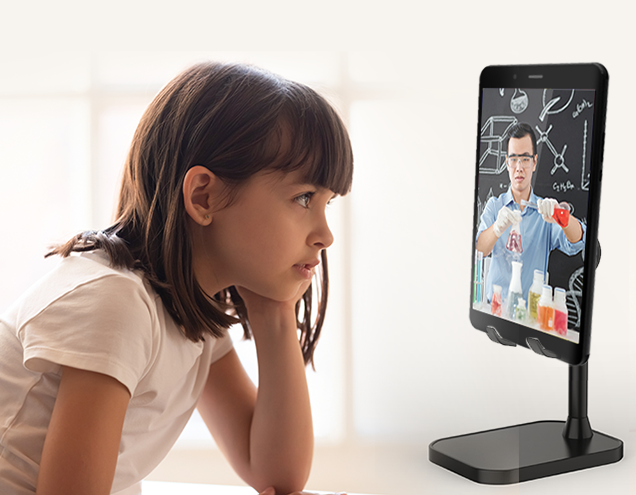 Lava tab Aura runs on a Quad-Core MediaTek processor, which can operate at a base clock speed of 2.0GHz. This speed is more than enough to allow users to perform their day-to-day activities comfortably.
In addition to the performance, the 32GB Internal memory of the Lava Aura tablet deserves appreciation. It is sufficient to store all sorts of documents, photos, and other files, and still, the chances of running out of space are unlikely.
User Experience
Visuals look decent on the 8-inch display of the Lava Aura tablet. Colour production was fine, and the detailing level was also satisfactory. So watching movies or web series will be fun and breezy on the Lava tab Aura.
It also comes with a 5100mAh non-removable battery, which can store enough charge for the tablet for at least two days under normal usage. 8 Mega Pixel primary lens clicks decent shots at daylight. When the lighting diminishes, you can turn on the LED flash and click amazing photos even at night.
Lava Aura tablet is priced at rupees 12,999, but you can buy it for just Rs.9,999 from our official website Poorvika. With this tablet, Lava offers a one-year brand warranty against all sorts of defects caused by manufacturing. Shop through our safe and secure delivery service to get products instantly delivered to your doorstep.