23 Oct 2021
What the point of Smart TV is?

Generation Z will know what TV meant for them. During that point of time, TVs were considered as foes to students because it was merely a provider of movies, soap operas, news, and sports matches. But now, the scenario is entirely different, because students are now able to learn different subjects with the help of television. The Internet alone cannot take the credit for this kind of rapid development because there are many television channels that focus on bringing world-class innovative methodologies to the syllabus followed in schools and colleges. In this blog, we will be discussing what the point of a smart TV is? Before we comprehend further on to the title, a short description on why TVs are called smart? Will provide a better understanding of why you must own a Smart TV.
Since TVs have got the ability to do things beyond their functionality, they became as smart television. At present, TVs are playing a vital role in keeping people connected together. This is why it has become the next popular device after smartphones and laptops.
Smart TV: Functionality
The functionality of a smart TV is very close to a smartphone. On a surface level, you will only notice that the prime difference between TV and smartphone is the screen size. Yeah, the screen size of a TV is a lot bigger than any flagship smartphone available in the market. Because of the bigger screen, TVs have got an advantage in terms of brightness level and picture clarity. Yeah, watching your favorite movies or IPL on a large screen LED TV is definitely more satisfying than the media consumption on a smartphone.
Some IT professionals even use a smart TV as their primary monitor. Because the picture clarity on the latest LED television is top-notch, so it is considerably easier for professionals like Animation artists and Graphic Designers to work on this kind of monitor.
Since LED lights inside the panel of a smart TV can illuminate on their own, pictures, look more prominent, and the color reproduction is fantastic.
On average, a TV that has a screen size of over 43 inches comes with 4K resolution. 4K resolution comprises four times an additional number of pixels than a regular Full HD display. Due to a large number of pixels within a given display size, images tend to look clean and sharp with more amount of detail on a 4K smart television.
The audio output of a smart television is comparatively better than regular televisions. Thus users need not always rely on an external speaker. But having a 5.1 channel surround speaker system will enhance the overall user experience to a great extent.
Smart Features
With the help of AI applications like Google Assistant and Alexa, users can access few actions without using either their remote or mobile application. For instance, if a user wants to know the latest update of the game which is happening, he or she just has to utter phrases related to that game. The AI will show the best results according to the phrase uttered.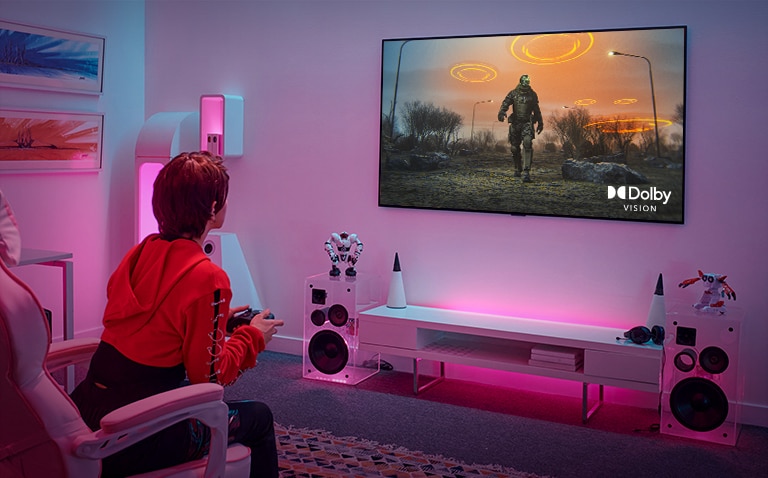 These are the point of a Smart television. In short, it will be appropriate to say that the user experience and performance are the points of having a smart TV. The price of smart television starts from rupees 14,999 in our website Poorvika.
Shop through our safe and secure delivery service to get products instantly delivered to your doorstep.