23 Oct 2021
Which model TV is best in Samsung?

Samsung has been the number one company in the television industry for over 15 years. This is something that no other television manufacturer has done to this day. This kind of feat cannot be achieved even with the help of the best marketing strategies. In this blog, we will be unveiling Which is model best television in Samsung? In this scenario, we need to consider the connotative meaning of best. Because best product means it needs to outperform every product that is available in its league.
Best television in Samsung
After companies began to use LED panels, the technology began to saturate and it showed certain signs of limitation. So companies were clueless on what to do next. At this point in time, Samsung began to quicken up their research and development process and they came with a solution to a problem.
Though their solution was not able to solve the problem, they began to improve things further and now they have addressed all kinds of issues. The solution of Samsung is none other than QLED technology which has a better yield and brightness level than other types of LED.
Best Samsung TV model: Picture Clarity
Now comes the most important aspect of smart television. If a TV fails to deliver good picture clarity, it will not be preferred by anyone. In order to deliver a good visual experience, the qualitative state of certain aspects must be top-notch. Only then, the TV will be able to deliver amazing visuals which will be delightful to the eyes of the user.
The first thing which is required to deliver a good visual experience is resolution. Though its role is not absolute, its role is definitely pivotal. Because, to deliver content cleanly with more amount of details, the TV must have a sufficient number of pixels to deliver it to the eyes of a user.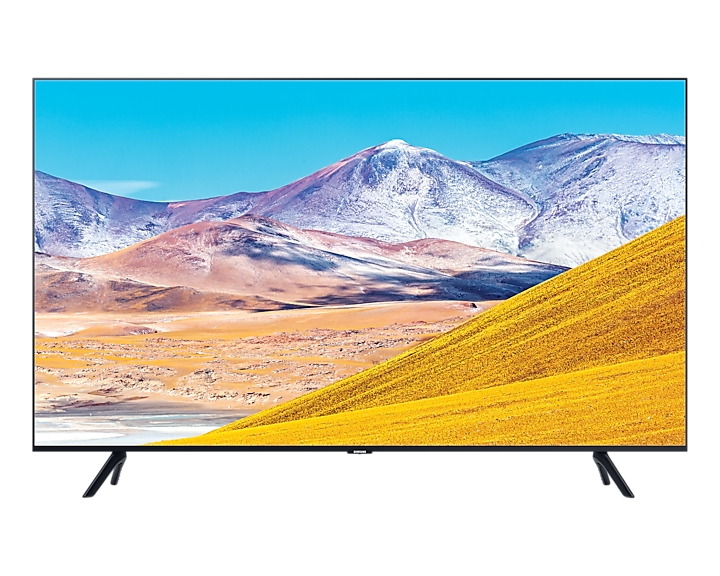 TVS with lower resolution can deliver great resolution but once the size of display increases, they fail in a miserable manner. And the picture clarity is entirely terrible which will annoy the eyes of the user to a great extent.
Next to resolution, colour reproduction of the television is very important to enhance the visual experience. The Samsung TV UA55TU8000KXXl comes with HDR 10 support which means the TV also supports 10-bit colour depth. 10 bit is nothing but a technical term to denote that the TV can deliver up to 1.07 billion colours.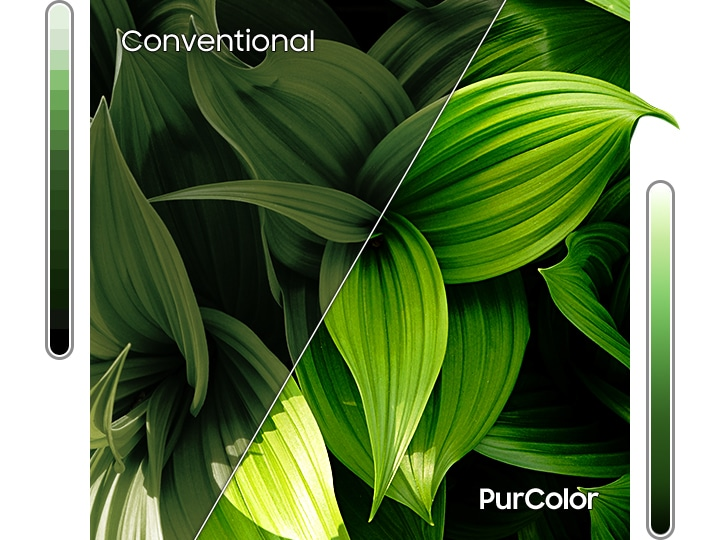 While speaking about colours, we need to remember that all colours are based on three colours namely Red, Green and Blue. 10-bit colour depth support means the display can deliver 1024 variants of red, green and blue so totally the TV is able to 1.07 billion colours.
The ability to deliver super sharp images and colours which will make our eyes lust instantly at first sight itself makes the UA55TU8000KXXl best Samsung TV model.
Smart Features
In addition to picture clarity, the TV UA55TU8000KXXl does an exceptional job here as well. It supports AI applications like Google Assistant, Amazon Alexa. You can avail the help of these applications to make your user experience more smooth and convenient.
For instance, you can ask the TV to play your favourite songs with the help of Alexa which is learning more skills on a continuous basis. You can buy best Samsung television UA55TU8000KXXl for just rupees 63,490 in our official website Poorvika. Shop through our safe and secure delivery service to get products instantly delivered to your doorstep.