13 Nov 2021
Does a Screen Protector ruin your Screen?

World in your palm will be the most appropriate tagline for a smartphone. If a smartphone can do so much? Can you let it vulnerable or will you find ways to fix the vulnerabilities? One who actually cares will obviously try to fix it. In this blog, we will be explaining Do privacy screen protector ruin your screen? Our smartphone display is made out of glass and glass can get easily damaged.
Most of us tend to apply a screen protector right after buying a smartphone. Because we can afford for scratched and damaged screen protectors but not damaged display. Does a screen protector protects your screen or does it ruin your screen? Slide your thumb to know the answer.
Privacy Screen Protector
This type of screen protector can save your screen and also prevent random people from staring at the display of your smartphone. It actually doesn't prevent, but the content on your phone's screen will not be visible to others who take a look at your phone. The privacy tempered glass achieves this through the tainted finish on its surface.
Screen Protector
The screen protector can be associated with Helmet while riding a motorbike. Because both the products serve the same purpose. One protects the rider's head and another protects the screen of a smartphone.
Before comprehending more on screen protectors, a basic understanding on the material used to manufacture screens is required. So that you can have a better idea on the role of screen protectors. Most of the smartphone screens are manufactured using glass only, since glass is a delicate material it needs to be handled with a lot of attention.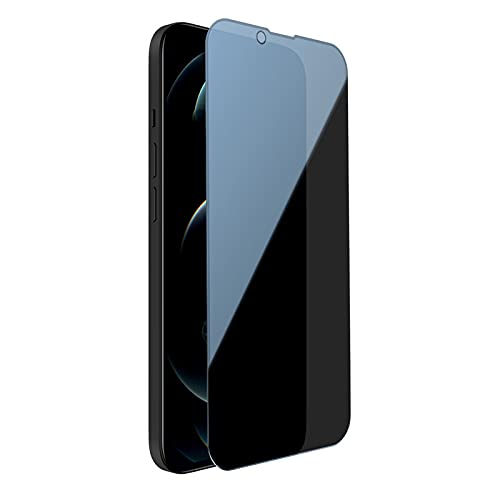 But the manufacturing process has come a long way. In the initial years, smartphones couldn't even survive knee-length drops. But now things are entirely different but still, we cannot provide any sort of assurance for the robustness of the screen. This is why we recommend using a screen protector to guard your smartphone display against scratches and mild drops.
But do screen protectors protect or ruin your screen? Honestly speaking screen protectors perform a dual-action. Yeah, cheap copycat screen protectors can actually ruin your screen. Wondering how? Because copycat products are made of inferior quality glass which will not perform the way it is supposed to perform.
Reputable Screen Protectors
This is why you must buy reputable screen protectors that protect your screen. Buying a low-quality screen protector may seem cool as you will end up saving a few hundred bucks. But in the longer run, it can literally damage your screen by allowing the screen to get scratched. So in short yeah, aftermarket screen protectors without a reputation can actually ruin your screen.
So make sure you use good screen protectors to save your screen from mishaps. The Privacy Tempered glass fits perfectly on the display of the Apple iPhone 13 Pro Max. Its end-to-end finish ensures even the corners of the phone remain intact. Despite the robust build, the tempered glass will not make your phone look big. With the iPhone 13 Pro Max tempered glass you will be getting wet and dry professional screen cleaning papers.
Wipe the screen before applying tempered glass so that your screen is free from air bubbles. The price of Apple iPhone 13 Pro Max Privacy tempered glass is rupees 999 from our official website Poorvika. Avail our safe and secure delivery service to get products instantly delivered to your doorstep.