13 Nov 2021
Everything you need to know about the Lenovo Ideapad Slim 3 Intel Celeron N4020 Windows 10 Home 81WH001NIN Laptop

Our lives would have been more tedious and complex if laptops didn't exist, and considering our scenario. It is unimaginable to think of a life without one. Despite the growth of other electronic products. The laptop still stands as the undisputed champion of the electronic industry. As its functionality is massive compared to other products available in the market. This blog will be a comprehension of the performance and user experience of the Lenovo Ideapad Celeron laptop.
Lenovo
The dominance of American companies is explicit in the computing industry. Big names are the proof to validate our statement in regards to that. But among the leading giants, Asia has made a giant leap into the computing industry. How did this happen? Simple, Lenovo delivered top-notch products at affordable prices.
Performance: Lenovo Celeron Laptop
The Lenovo Ideapad Slim 3 laptop runs on an Intel Celeron N4020 processor. Though this processor has a similar core count of Intel Core i3. Most tend to avoid the Celeron N4020 series of processors. This is because most people think that Celeron processors don't perform well. However, that's not true. The Celeron N4020 processor has enough potential to run all sorts of light tasks in an effortless manner.
It is an entry-level processor designed by Intel. The company specifically designed this processor for budget-friendly and affordable laptops. All computer processors are made up of two kinds of architecture, Instruction set architecture and Microarchitecture. The Celeron N4020 processor belongs to the Gemini Lake Refresh microarchitecture.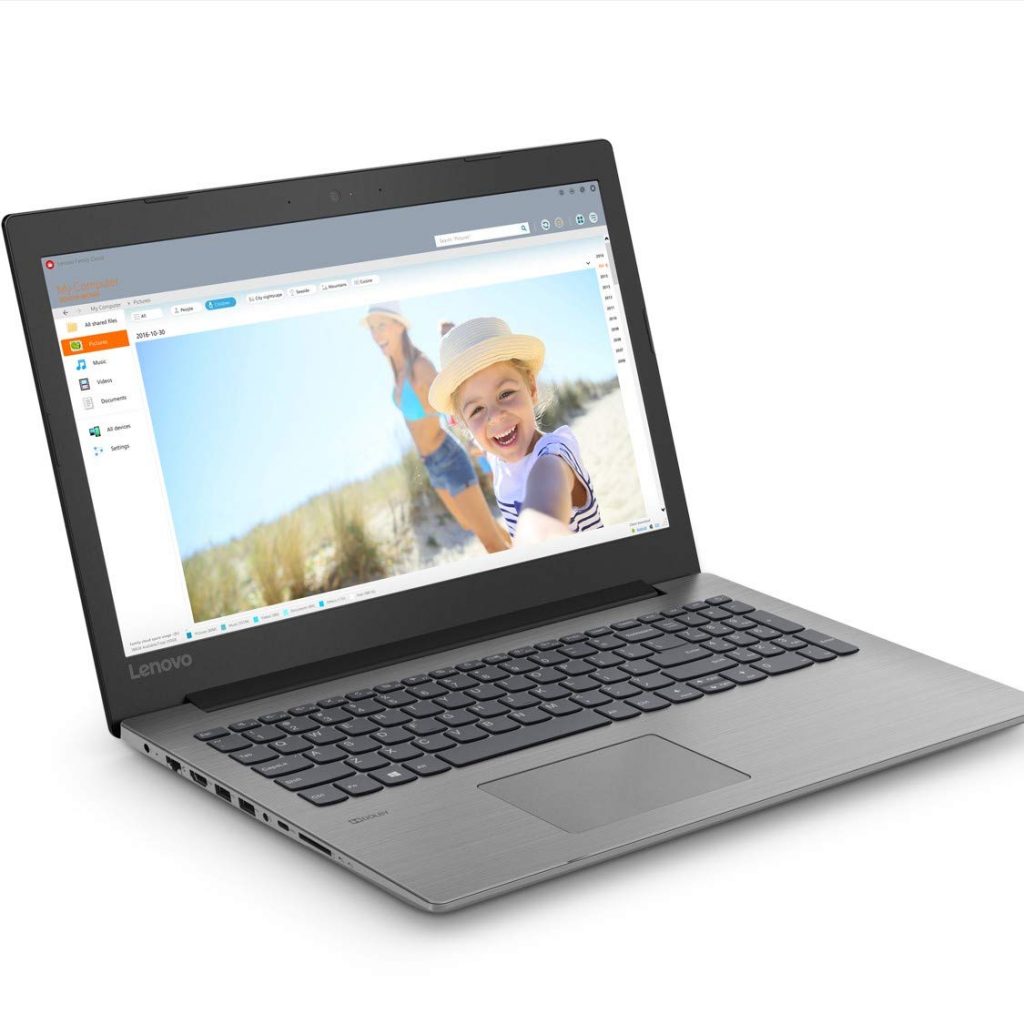 Although Intel uses a 14-nanometre fabrication to manufacture this chipset. The FinFET technology ensures that the power loss is very less and the power consumption is better than its predecessors. The Cache memory of this chipset is larger. Hence you will experience real speed while working on more than one application simultaneously. The 4MB cache memory for an entry-level processor is something that deserves appreciation. Because its role is essential to improve performance to a great extent.
Due to the bigger L2 cache, the instruction per cycle or IPC of the Celeron N4020 processor is a lot higher than processors which belong to the Gold mount microarchitecture family. The processor may not be able to run games at a reasonable frame rate. But it can definitely handle tasks like browsing and all sorts of MS Office Applications. In case you are using Google Docs and Sheets instead of MS Office. The Celeron N4020 can handle it like a charm as well.
The Lenovo Ideapad Slim 3 laptop is ideal for students who want to attend online classes and elders who use their laptops only for web browsing and social media.
User Experience: Lenovo Celeron Laptop
A combination of Windows 10 and decent Hardware allows the Lenovo Ideapad Slim 3 laptop to offer a supreme user experience. The visual experience on the 14-inch display of the Ideapad Slim 3 laptop looks super sharp and impressive. Hence you can watch movies or web series in high quality on this laptop. Also you will find the experience delightful.
The laptop also has a 256GB SSD which helps users transfer massive amounts of data in a few seconds as the read and write speeds of SSD's are comparatively faster than Hard Disk. You can buy the Lenovo Ideapad Slim 3 Celeron N4020 laptop for just Rs.31,490 from our official Poorvika website. Shop through our Safe and Secure Delivery Service to get products instantly delivered to your doorstep.