25 Nov 2021
The Best PowerBank to buy

Do smartphones require power to function? Yeah. But what happens once a smartphone runs out of steam? The answer is pretty simple, you will have to supply power so that it will get back to a working state. But the scenario we are living in is demanding and intense thus we cannot afford to keep our smartphones plugged in always. If this is the case, what's the solution for this? By having a power bank you can stay away from the wall sockets. This blog is going to comprehend more on Which is the best power bank to buy? Just like other words, best has also its own connotative and denotative meaning. But best means the product performs better than other products available in the segment.
PowerBank
Power Bank is a type of electronic gadget that readily supplies power to any kind of electronic device via USB cable. Just like the name Bank, it also follows a similar working principle. It stores charge and delivers it to other devices when they require a power supply. On a surface level, a power bank may look like a brick. But in reality, a power bank is a type of gadget that comprises either lithium-ion or lithium-polymer batteries covered by a plastic body. Its role is very essential when the battery of your smartphone drains away.
Lithium Polymer PowerBank
Most of the power banks use lithium-ion batteries inside it because lithium polymer has many advantages over its counterpart lithium-ion. This is why we see lithium polymer batteries being used in various electronic gadgets. But still, lithium-ion is still remaining as one of the common technology by many companies. Because the production cost of lithium-ion batteries is comparatively lesser than lithium polymer.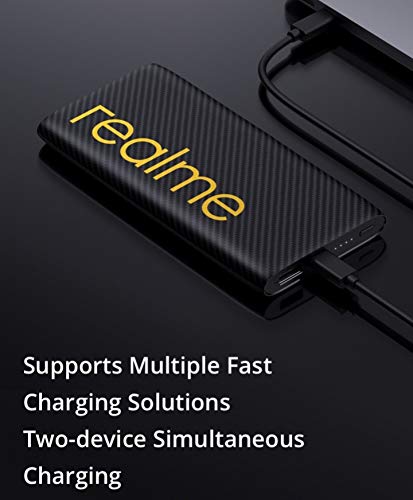 But if you are looking for quality and better power backup then a lithium polymer battery is the way to go. What makes lithium polymer batteries special? The answer will be its ability and the technology behind the lithium polymer batteries make it special.
With better power backup, users can also get power banks according to their desired shape. Since lithium polymer batteries don't weigh much and they are made up of gel-like substances. As a result of this kind of flexibility, we are able to witness power banks in various sizes and shapes. Overall, only the special features and power backup matters the most. Based on the parameters, we found that the Realme 30 Watt Dart is the best power bank to buy.
Best Power Bank to Buy
The realme 30 Watts power bank supports 30 Watts fast charging. So if you want to charge your smartphone in no time. The Realme 30 Watts is available in two dazzling colours namely Black and Yellow.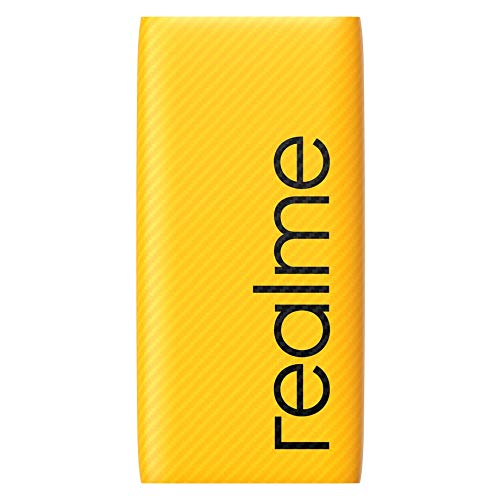 Thus the realme 30 Watt Dart Fast Charge power is actually the best power bank to buy. The price of realme 30 Watt Dart is rupees 1,999 from the official website Poorvika. Avail our safe and secure delivery service to get products instantly delivered to your doorstep.