29 Nov 2021
Waterproof Bluetooth Speakers at Best Price – Poorvika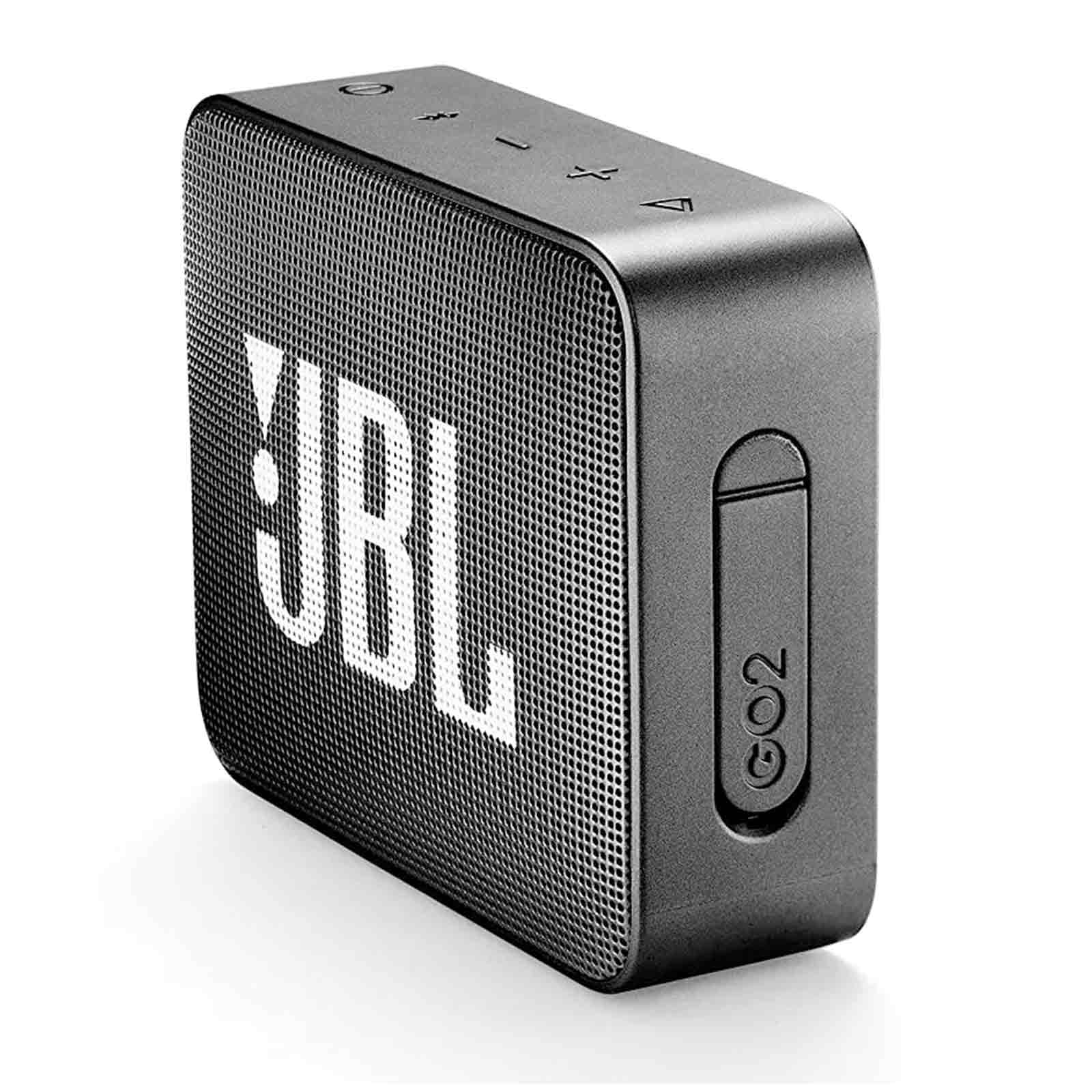 People with a passion for music often want to take their music everywhere they go, even to the bathroom and swimming pool. A good piece of music can elevate a person's spirit and, therefore, be carried wherever you go. Thanks to the latest technologies, we can now take a rugged, waterproof Bluetooth speaker outdoors without worrying about damage or shocks. Bluetooth speakers are chargeable and are connected wirelessly to your mobile device via the Bluetooth feature.
Having a waterproof Bluetooth speaker means you can enjoy your favorite music no matter where you are. We have selected some of the best waterproof speakers in this blog for your enjoyment. We encourage you to read the blog carefully and select the one that suits your specific needs and requirements.
JBL GO 2 :
This waterproof speaker from JBL provides wireless Bluetooth streaming. It has an impressive IPX7 rating, offers 5 hours of playback, and has a speakerphone included. This portable speaker is perfect for the beach or poolside. Get high-quality sound by streaming it wirelessly from your smartphone or tablet. The waterproof IPX7 housing makes GO 2 great for worry-free listening on the beach, pool, or even in it. The superior sound of JBL is full of powerful bass that packs a punch.
This speakerphone lets you make and receive crystal clear conference calls. JBL Go 2 offers up to 5 hours of playtime and the Li-ion battery is built-in and can recharge rapidly. If Bluetooth is not available, you can plug the audio cable into the speaker and enjoy your music through it.
With a weight of around 180 grams and compact size, the JBL Go 2 is a feather in the ear when it comes to Bluetooth speakers. It also comes with an included USB charging cable in the same color as the speaker. That's all anyone needs. As compared to its predecessor, the new model of JBL speakers has a larger battery capacity of 730 mAh and a shorter charging time of 2.5 hours upon which the speaker officially plays for 5 hours.
Sony SRS-XB13:
Sony manufactures a wide range of quality products, including consumer electronics. We recently tested Sony's latest offering in the Consumer Audio line. There has been a trend among the competition to keep launching hefty speakers that are marketed towards portability, but that is greatly undesirable due to their size or weight. Here's the Sony SRS-XB13, an affordable, portable, and adventure-proof speaker that ticks all the right boxes when it comes to sound quality, noise reduction, and portability.
Due to its compact size and weight of 253 grams, the SRS-XB13 is a portable speaker that can be carried easily. It is easy to wear on your wrist or palm since this speaker is so portable and small. The tiny cute speaker has a solid build quality that is resilient towards accidental drops and rough surfaces. An integrated strap makes it convenient to hook onto your backpack or a branch while traveling.
This cylindrical design features metal mesh on top and rubber and small gaps on the bottom that allow the speaker to grip and prevent it from moving from bass vibrations while allowing low-frequency sounds to pass through freely. The device is also IP67 water and dust resistant, meaning it stays dry and protected from the elements for up to 30 minutes, and it didn't sputter when deliberately submerged for an hour or two in moderate rain.
Mi smart speaker :
The Mi Smart Speaker, which has a matte-black texture, is ergonomically designed for easy handling and portability. The metal mesh casing with 10531 holes circumferentially wrapped around the device offers superior quality in its construction, delivering the best in sound. A 16million color light ring on top adds a dash of 'party' to the overall scene. There are four touch-sensitive buttons on the speaker's top for easy control and two intelligent far-field microphones that can be deactivated to enhance voice recognition.
A compact and light design makes it easy to carry wherever you go. The long-lasting battery allows you to listen to your music without interruption, lasting up to 20 hours total. A dynamic sound effect featuring a crystal clear output, punchy bass, and perfect treble that allows you to enjoy music even in extreme weather conditions. The speaker is splashproof and water-resistant and is certified as an IPX5 device. It also supports Voice Assistants: Set up the Voice Assistant in your phone and control everything without having to touch it. You can even make calls and change the music without touching it. The Bluetooth 5.0 Dual Mode lets you connect to two devices simultaneously without having to reconnect every time, making your music experience seamless. The frequency response ranges from 20 Hz to 20 kHz.
Get these Smart Speakers at Best Price on the Official Poorvika website. Order Online and get it delivered in 2 Hours.