08 Dec 2021
How to choose the best Smart TV for your home – Poorvika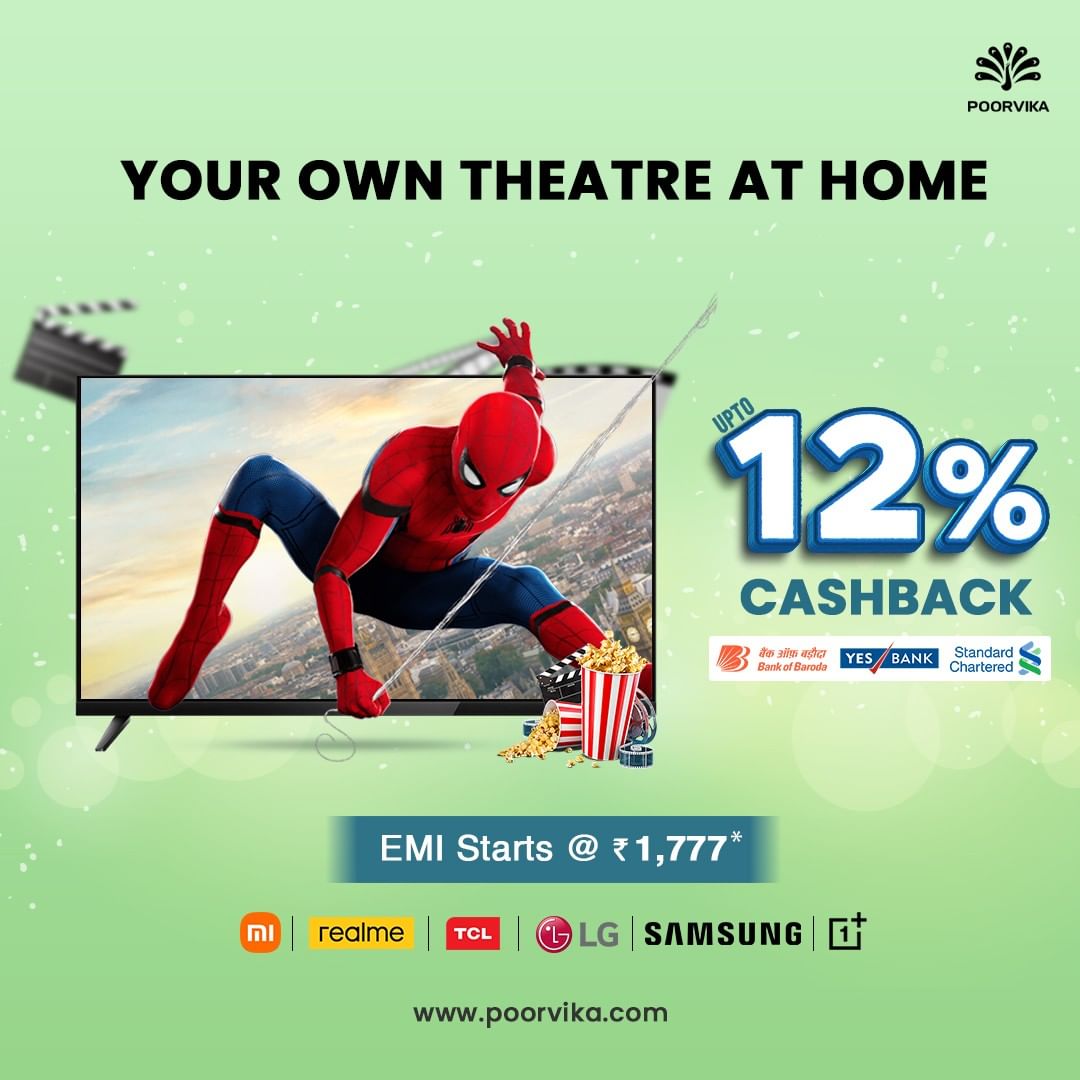 There are many types of televisions for the public to choose from, but each family or individual has their requirements. For some, their house may be small, so that they may prefer a TV with a smaller display, but that is not the case for a family who stays in a villa. A family staying in a big house may prefer one or more large TVs with a huge display. So, in this blog, we will be looking at a general question, i.e., a buying guide to choose the Smart TV for your house.
If you are going to buy a Smart TV, there are a few factors you need to take care of
Display Type:
Display type is one of the main factors as most people buy Smart TVs for the crystal clear viewing experience and the detailing. Moving into different Displays, there are at present three common types, i.e., LED, QLED, and OLED.
Among these three types, OLED (Organic Light Emitting Diode) is the best and most expensive display. OLED gives at present the best picture quality among all kinds of displays, and also, OLED has black levels as the black areas within the screen get switched off to enhance the viewing experience automatically.
After OLED, the next common display type is LCD/LED, as it has regularly gone through many upgrades and improvements. LED is one of the most commonly and widely used display types. This type of display enables the screen to be very slim and sleek and gives us a brighter viewing experience. LED displays are also known for their energy efficiency.
The next type of display is QLED, which uses quantum dots to produce bright pictures and videos. These quantum dots are known to make the pictures more radiant and also enhance the color effects. Also, in terms of performance, QLED is compared with OLED making the LED display the last. But, as QLED is quite expensive, uncommon, and only used by a few brands, many prefer OLED or LED instead of QLED.
Screen size and resolution
Another factor closely associated with Display type is Screen size and resolution. There are a lot of Smart TVs manufactured with various screen sizes. The size of the screen starts from 23 inches up to 75 inches. The screen size should be chosen based on the house and the family set-up and also based on the resolution. Looking at the resolution, Smart TV comes in 8K, 4K, UHD, and HD resolutions. More pixels result in a brighter and clearer picture, so always make sure you spend on the right screen resolution first. Purchasing a 65 inch TV with low resolution will not provide you with a satisfactory viewing experience. So, if you have enough money to spend without a fixed budget, you can go for 8K resolution with a bigger screen size.
Refresh rate:
Significantly less famous, but the refresh rate is essential in choosing a Smart TV. Most TVs come with a refresh rate of 60Hz, but if the video features very fast-moving objects and high graphic-based images, then the video may appear blurry, and the screen may also lag. Therefore, it is recommended to buy a Smart TV with a refresh rate of 120Hz with High Frame Rate support.
Connections:
Connections such as HDMI ports, USB ports, and other slots are essential for a Smart TV as these ports are used for connecting gaming consoles, other devices, pen drives, and Chromecast. It is recommended to have 2-4 HDMI ports and at least one USB port to enjoy with your Smart TV.
Sound:
What is the use of an 8K UHD display if the sound quality and the speakers are not good and satisfactory? So, the sound set-up in your Smart TV is as equal as the display. We recommend you get a soundbar for your TV if you want to experience the true picture with audio effects.
We agree that most of the TV speakers nowadays will be powered with Dolby Atmos and will have at least 2-4 high-quality speakers, but using a soundbar takes the audio experience to a whole new level. You can opt for a surround system or overhead speaker set-up for a better movie and sports experience.
Price and Warranty:
Price is always an essential factor for all the customers as there are many brands and the features differ from one brand to another. The price is listed as the last factor because all the aforementioned points directly influence the TV price. If you are going for an 8K UHD 65 inch Android TV, then obviously, the asking price is going to be more when compared to a 4K 35 inch TV, which is affordable for most of the population.
Another consideration is the warranty the brand offers. The top brands provide a warranty period from 1-3 years based on the price and the model. So, make use of this warranty period and select the Smart TV with the best warranty duration and value for money model.
Order your favorite brands and best-selling Television from Poorvika and get the best Deals and Cashback Offers. Order Online now at the Official Poorvika website.
Don't forget to avail of our 2 hours delivery option. All our deliveries are Safe and Sanitised.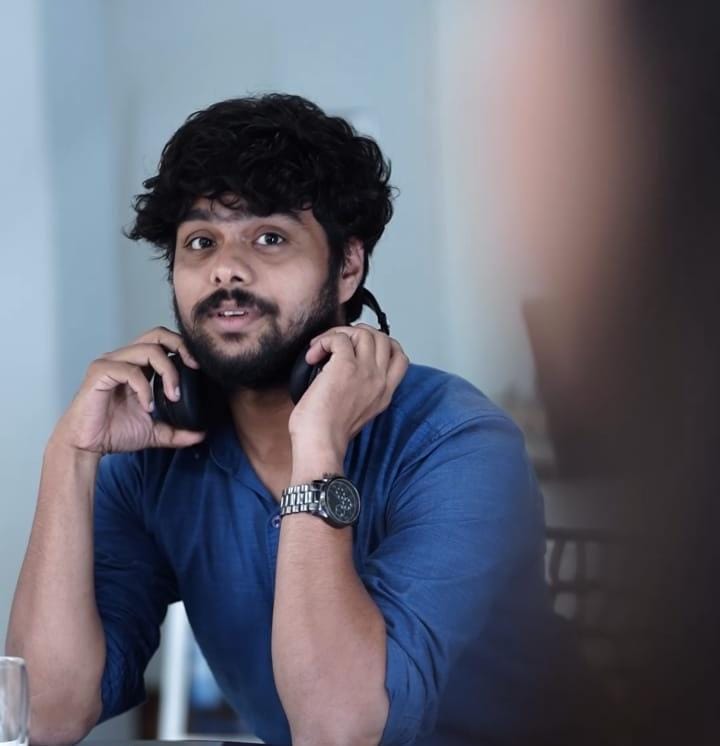 Content Writer. Digital Marketing. SEO.