09 Dec 2021
OnePlus Y Series LED Smart Android TV- Price, Specifications, and Features- Poorvika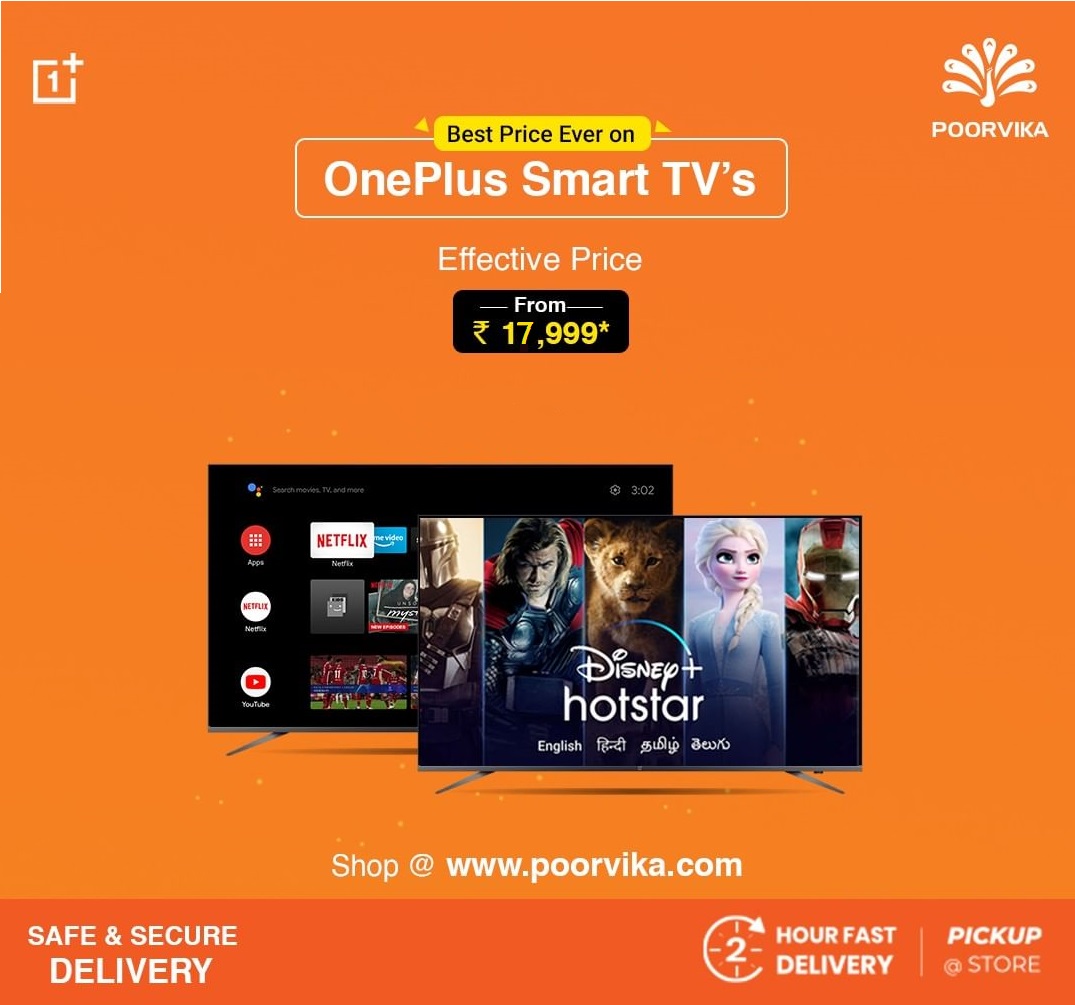 Android TVs and Smart TVs are the two types of TV ruling every household now. Also, we all have witnessed the massive changes and advancements in the field of televisions from the old times. Brands like TCL and Admiral were the first TV manufacturers, but now many manufacturers bring in many unique features and improvements to lead the race of being the best TV manufacturers. Oneplus being one of the leaders of Smartphones at present, they have also proved themselves in the TV category as they currently manufacture premium Smart TVs and Android TVs with Smart features, making our lives effortless.
This model is powered by an Android system, enabling you to search media and your favorite movies through Google Voice Assistant. Also, the availability of apps is enormous as Android TVs have an in-built Play Store with a wide range of apps. So, Say No to Boredom as you can use Instagram, Facebook, and other everyday apps we use in our smartphones.
Let us look at the OnePlus Y Series Android TV, launched very recently. We will be looking at the Specifications, Smart features, and Price of the OnePlus Y Series. Order this model online at www.poorvika.com and avail the best Offers & Deals, just for you.
Display:
OnePlus Y Series features a bezel-less display with two display size options such as 32 inches and 43 inches. Also, this display comes with scintillating visuals, which is supported by vivid image quality with a high colored range of DCI-P3 93% featuring a wider color gamut. This technology ensures a cinematic experience to the users.
This display is also powered by Gamma Engine, which is responsible for producing high quality and real-time optimization of the picture and the videos, along with Colour Space Mapping, Anti-aliasing, and Dynamic contrast technology.
Audio:
The OnePlus Y Series comes with Dolby Atmos, which gives rich, refined, and immersive music to the users. This model also has two inbuilt 20W box speakers, which deliver the sound you expect to listen to. We recommend you go for a soundbar if you wish for a true cinematic experience. In addition, Y Series supports AAC, AC3, M4A, OGG, and WMA audio formats.
Connectivity:
Connectivity is one of the most important factors before buying a TV, as the ports and wireless connectivity options enable the users to connect their devices, pen drives, and gaming consoles. OnePlus Y Series boasts WiFi and Bluetooth5.0 connectivity, one ethernet port, two HDMI ports, and two USB ports.
Apart from these options, this model also comes with the OnePlus Connect, which allows you to connect your smartphone with the TV and navigate the apps and YouTube videos using your smartphone.
Price:
OnePlus has evoked a new spark in Android TV competitions. OnePlus has managed to provide a lot of great features with a reasonable asking price, which is affordable for all. Get it at the best price on the Official Poorvika website.
You can get the OnePlus Y Series Android TV online at the Poorvika website. Avail of Great Deals and Cashback Offers at Poorvika along with our 2-hour delivery option. Also, we ensure that all our deliveries are Safe and Sanitized.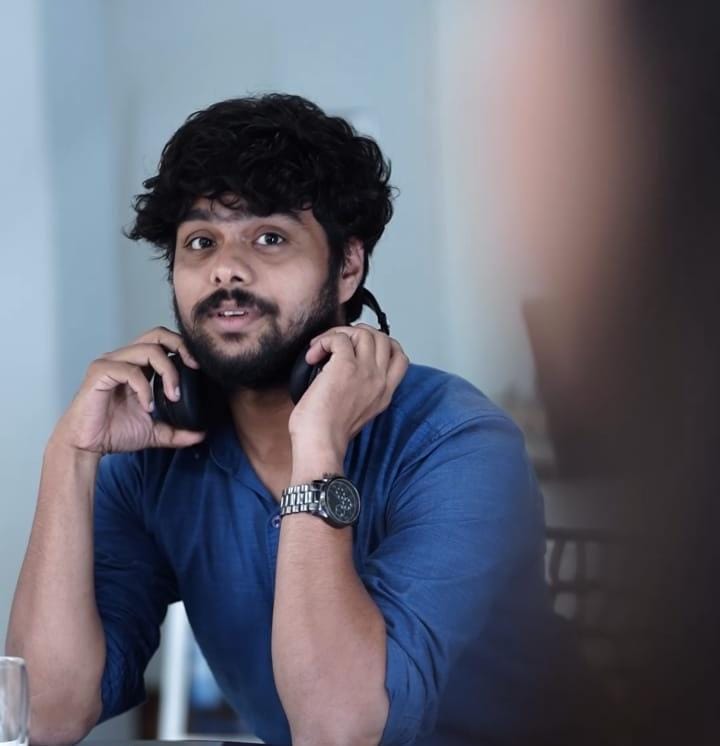 Content Writer. Digital Marketing. SEO.