14 Dec 2021
Do you recommend WebOS or Android for smart TVs? – Poorvika

Sometimes, we are overwhelmed and confused with the new technological improvements and upgrades from renowned brands and service providers. After all, most home entertainment electronics still haven't caught up to the smartphone revolution when offering interesting apps and uses that can change your life! WebOS and Android for Smart TVs is one way in which this is happening.
In this blog, let us read about WebOS and Android in televisions and guide you to purchase a television for your convenience and preference.
WebOS in Smart TVs
First off, it's important to note that this is not a new smartphone OS. It's a platform, like Android or iOS. It's a new operating system designed for smart TVs by HP and LG. From our perspective, it's also a way to make your TV more innovative, more practical, and personalized in ways you may never have considered. This isn't something you'll be able to do with an old-school TV remote control or with the traditional set-top box connected to the back of the TV from which you view video sources (like cable or satellite).
WebOS for Smart TV is actually not that new of an idea. It was announced in 2010 and has been available in other places, like a tablet. But if you're just getting started in this space, you'll be disappointed to know that it's not as integrated into the smart TV space as you'd think.
Interface: WebOS
The WebOS for Smart TV platform (at least today) is a closed system that integrates with Samsung and LG TVs but doesn't integrate with any external devices – including some web-enabled home automation products. The idea is that you'll use your remote control to navigate between TV apps while Google and HP provide the onscreen interface. The interface is minimalistic and comes with a customizable launch bar.
WebOS Design and Apps
To get more involved with WebOS for Smart TV, we've had to rely on third-party hardware solutions. Google TV has come up with some fantastic apps that offer all sorts of entertainment options. Flipping through them on your remote control is straightforward, thanks to excellent search functions and delineated UI design.
Android in Smart TVs
If you've ever spent more than five minutes thinking about the TV in your living room, today's blog post will not be all that shocking to you. With so many televisions becoming "smart," it seemed inevitable that our favorite operating system would eventually get the nod. But you're probably still trying to wrap your head around why this is a good thing.
In order to understand the advantages of having Android on your television, it's necessary to first go over what Android TV is. What is Android TV? Well, Google has taken the operating system that's become ubiquitous on a smartphone and made it into a simple version that you can use as easily as you would use your phone. This makes it easy for even novice users to get started with an operating system that requires little or no learning curve or setup time.
Interface: Android
The best way to think about Android TV is as a Netflix-style interface for all your apps. It's that simple. Android TV, in many ways, was born out of Google's Chromecast. Once the search giant decided to put its weight behind the streaming stick, it made sense that it would create an accessible version of the Android operating system to power it. Luckily for those of us who have dedicated televisions (and those planning on buying one), Android TV also works with other streaming devices like smart Blu-ray players and Apple TV. There's no reason not to choose Android TV – at least according to Google, anyway.
Android Design and Apps
Once Android TV hits your TV, you can browse the web, watch videos, listen to music and get more information about your favorite shows and movies on your television. If you want to know what else it can do, we've listed just a few of the things that Android TV has at its disposal below.
The list of apps that Android TV supports is frankly staggering. It's possible to stream apps from any number of streaming services like Netflix or Hulu, as well as their proprietary apps like Google Play Movies & TV or HBO Go. It's also possible to view all your photos in the Google Drive app directly on your television screen though this depends on the version of Android you're using.
So, if you are looking for a TV that offers an authentic cinematic experience with limited and uncluttered apps to watch and play with, we recommend you opt for WebOS. However, if you are looking for a huge collection of apps and perform tasks that a smartphone can do, you can only opt for an Android option.
Purchase your favorite Smart Television at Poorvika and get the best Deals & Discount Offers. Order it online for more surprises.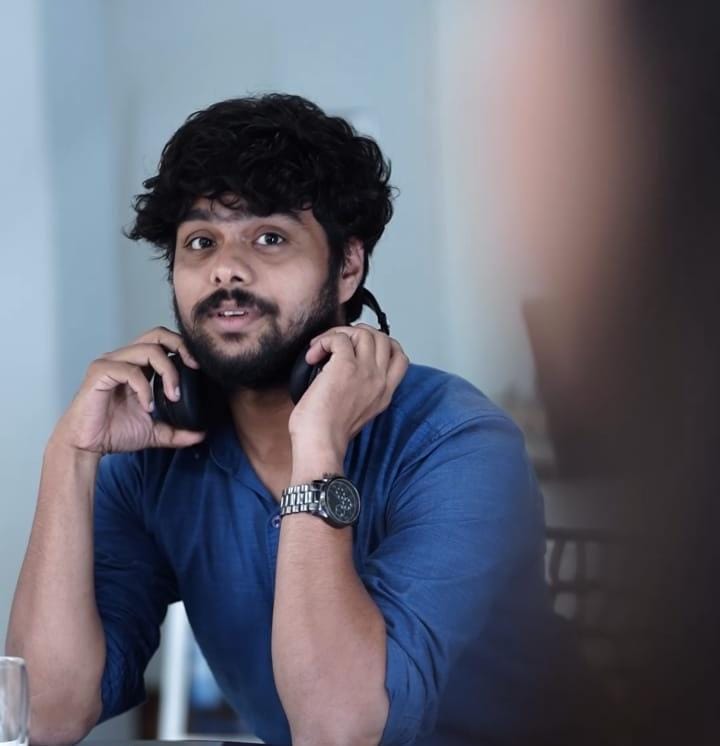 Content Writer. Digital Marketing. SEO.