15 Dec 2021
Everything You Need to Know About the Lenovo Yoga Smart Tab?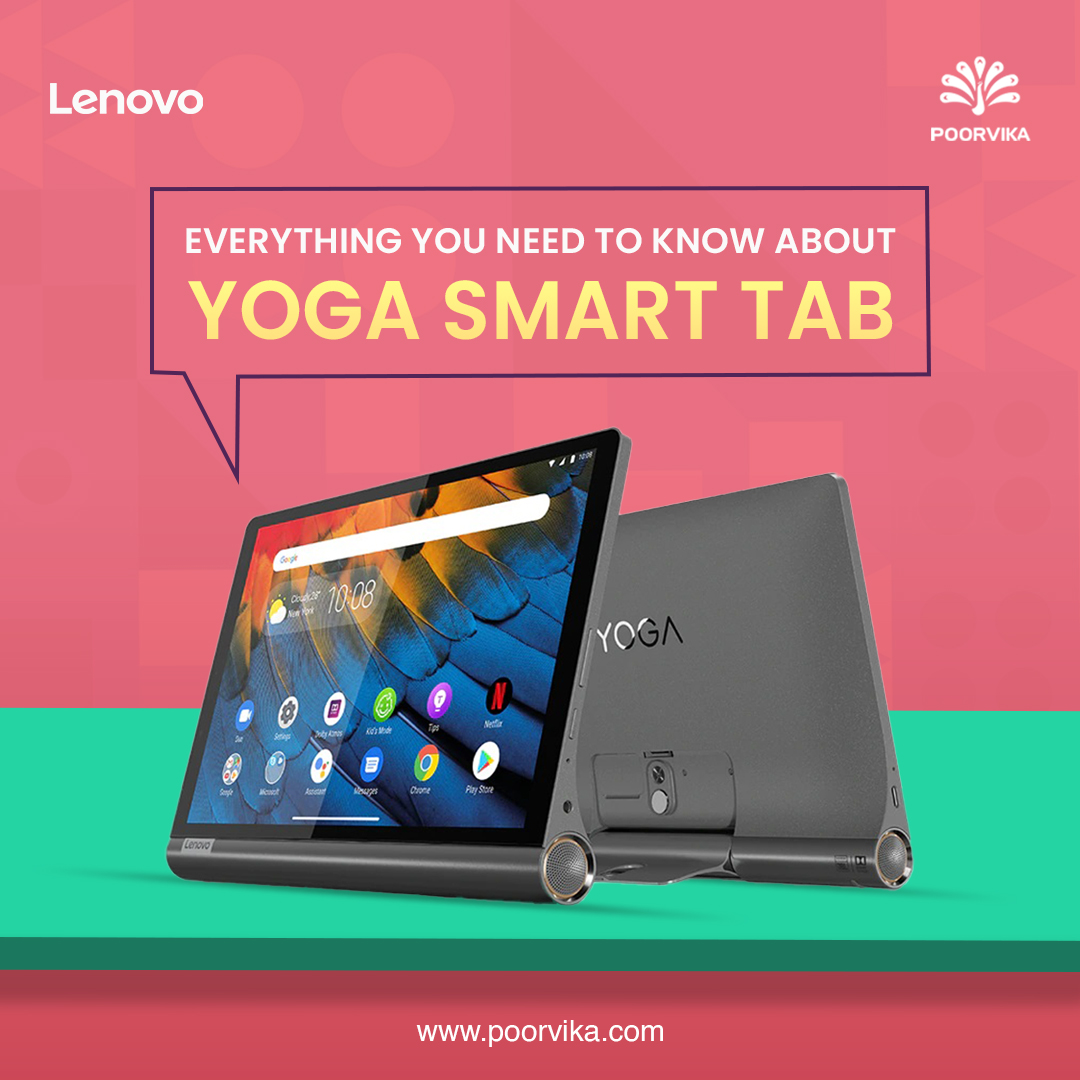 Tablets are a boon to use. They have an amazing interface that is super easy to navigate, and its touch screen capabilities make it a very versatile tool for people on the move. The Lenovo Yoga smart Tablet is one such device. It is a one-stop, "easy-to-use" solution that is even beneficial for kids. What makes it so special?
Display
The first thing that captures your eye is its massive interactive 10.10-inch display that incorporates Touch Controller and Display Driver Integration technology, otherwise known as TDDI. The FHD display features a resolution of 1920×1080 pixels and has a maximum brightness of 320 nits.
The display is pretty immersive and can produce vibrant colours. Watching content on this display is quite satisfactory as the visuals are crisp and detailed. The ambient light support system adjusts the lighting, so reading in the dark becomes easy in case you are an avid reader.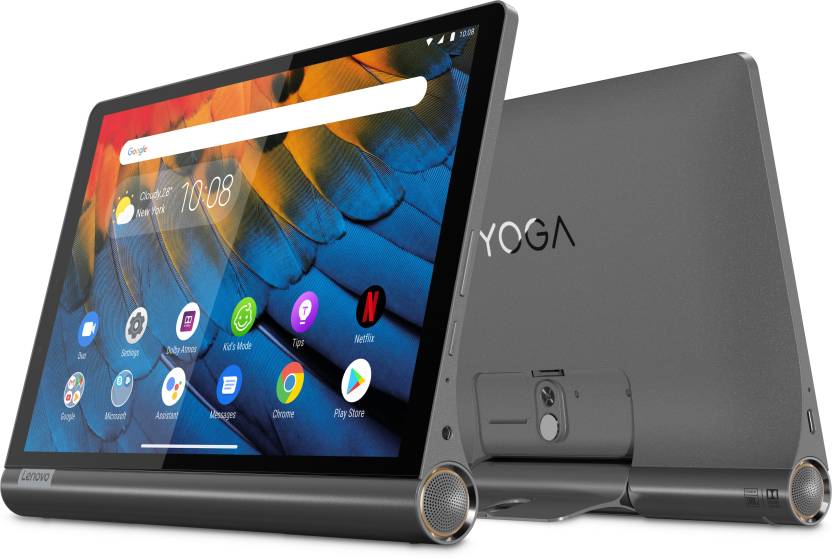 Processor
The Lenovo Yoga Tab houses a Qualcomm Snapdragon 439 quad-core processor is a lower mainstream SoC for (Android based) smartphones and tablets. The 439 is manufactured in a 12nm FinFET process compared to the older Snapdragon 435. It has a higher clock speed of 2 GHz of the eight ARM Cortex-A53 cores.
The performance of the Snapdragon 439 mobile platform is almost up to the level of the Snapdragon 625, thanks to the higher maximum clock speed. It also has an Integrated Qualcomm Adreno 505 Graphics system embedded within it
Considering the high speed and performance of the octa-core system, the tablet can manage quite a number of tasks with no lag whatsoever. HD content can also be played on the Tab with no lag due to higher framerates.
The Tab has 4GB Soldered LPDDR3 RAM Low Power Memory Device Standard. In comparison to its predecessor, LPDDR3 offers greater bandwidth, higher data rate, power efficiency, and higher memory density. There is an enhanced version of the LPDDR3 RAM called LPDDR3e that has an increased data rate of 2133 MT/s.
The 4GB of RAM combined with the efficiency of the Snapdragon 439 we mentioned earlier makes multitasking a breeze. The 256GB of storage is more than sufficient for the average user. That's almost more than 200 movies that you can carry around in your Tab.
Speaking of movies the Yoga Tab has a brilliant Audio system that sits nestled comfortably at the base of the screen in a tubular structure. The 2 x 2W Hi-Fi Speaker system from JBL has a smart power amplifier that boosts audio and is precisely optimized by Dolby Atmos. It allows you to not only hear audio that is crystal clear but also pumps out quite a bit of Bass.
Movies are not the only thing that the Yoga Tab can handle. The speakers and 3 x digital microphones are quite clear when comes to reproducing speech and picking up audio during your video calls.
The device has a 360-degree far-field voice recognition that can pick up your voice from across the room allowing you to use the Yoga Tab as a screen-enabled smart home hub that you can take with you when you summon Google Assistant's Ambient Mode. Now all you have to do is command it and your Lenovo Yoga Tab does the job for you.
The device also has a camera setup both on the front and back of the device. The front-facing camera is a 5MP sensor with fixed focus while the rear camera is an 8MP sensor with Auto Focus. Clarity on both cameras is quite good and although it may not be top-notch it still does take clear images and video with a decent amount of detail.
With all this power, battery life is something that is very important. The Tab has a 7000mAh battery that allows you 11 hours of web browsing and a whopping 10 hours of video playback on 1080p making it a very power efficient device.
The connectivity options for the device include USB-C 2.0, Headphone and microphone combo and a microSD card slot expandable up to 256GB.
You can get the Lenovo Yoga Tab right here at Poorvika for Rs.21,999. There are loads of other gadgets and devices that you can find on our official Poorvika website. We also have a ton of other offers, discounts, and Easy EMIs curated just for you. You can have your devices delivered right to your doorstep with our 2 hours fast delivery. Our delivery experts make sure that all your deliveries are Safe and Sanitized.