15 Dec 2021
Is the Apple iPad Mini worth buying in 2021

Apple is a brand known for premium devices and their new iPad is a tablet you just need to get your hands on. However, its large screen, though amazing in every single way, is still, well.. Large and not all of us need such a large screen all the time. Enter the Apple iPad Mini, the iPad Pros smaller sibling, but is the iPad Mini worth buying, though?
The first thing you notice about it is the overall size of the device. Its 8.3″ 326PPI Liquid Retina Display with a screen resolution of 2266×1488 pixels is hard to take your eyes off. The display also has a Fingerprint-Resistant Oleophobic Coating that keeps smudges at bay.
The Mini's True Tone display, with its P3 wide color and anti-reflective coating, brings out the most natural of colors in their most vivid form. Its 500nits of brightness lets you comfortably watch content even in a brightly lit environment with a refresh rate that maxes out at 60Hz.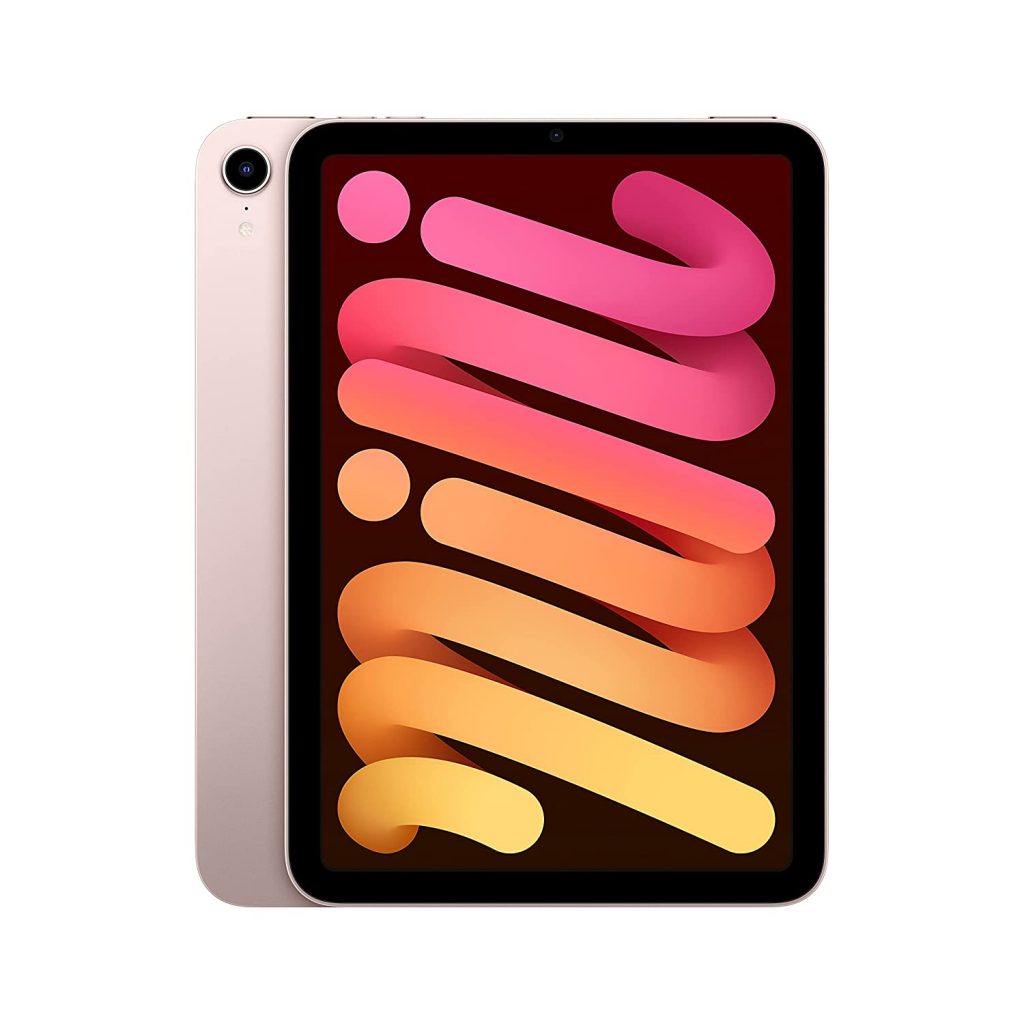 The iPad mini does have a small change, though. The volume rocker buttons are now at the top of the device, along with the Power button, which also serves as a Touch sensor. It does take a bit of getting used to but is not much of a hassle as it feels right at home when using the iPad mini in landscape mode.
The bezels are perfectly sized, where you have enough room for your fingers to hold or handle the device without accidentally touching icons or buttons on the screen. Speaking of being perfectly sized, it is small enough to fit into a smaller backpack held in one hand beautifully.
The device sports Apples latest A15 bionic chipset, making it a beast when it comes to running through everyday tasks or multitasking. The new 6-core chipset is 40% faster with up to 2x faster machine learning owing to its neural engine. Its 5-core GPU is even more powerful, providing you with 80% more graphics performance that can handle some of your more graphic-intensive tasks.
The Apple Pencil 2.0 support further enhances the device's overall user experience thanks to iOS15, allowing you to take notes, sketch, or navigate the entire interface with ease. The Apple Pencil snaps right to the side of the tablet via magnets which is one of the main reasons why the volume rocker buttons were placed on the top of the iPad Mini this year.
Apple devices are also known for their cameras, and the iPad Mini doesn't fall short. An UltraWide 12MP camera in front with Auto Stabilisation allows more room for the Apple Center Stage feature to work even better. The rear camera module houses a Wide 12MP sensor with Autofocus, Advanced red-eye correction, Auto image stabilization etc.
The 12MP rear camera allows for 4K video recording at 24 fps, 25 fps, 30 fps or 60 fps with Slow-motion video support for 1080p at 120 fps or 240 fps, giving you ultra-smooth video with details.
With all this processing capability, the question now rests on how well the battery can cope up. Apple has reduced the size of the battery a slight bit but not the performance. The 19.3 Watt-Hour rechargeable Lithium-Polymer battery can take up an entire day's workload at full-screen brightness before you need to charge it at the end of the day.
The device, however, comes with just 2 storage options starting at 64GB and maxing out with a huge leap at 256GB of storage. Again it wouldn't hurt to have a couple of more storage options in between. The device has a Type-C charging port that allows you to charge or connect your device with stereo speakers on either side of the port.
The iPad Mini comes in 4 different color options Purple, Starlight, Space Grey, and Pink. You can get your Apple iPad Mini right here on the official Poorvika website. We have loads of offers, discounts, and easy EMIs curated just for you. Get your products delivered safe ad sanitized by our delivery experts when you opt for 2 Hours Fast delivery