15 Dec 2021
Mi TV QLED 4K Ultra HD Specification, Features, and Review- Poorvika

The Xiaomi Mi TV 4K is one of the best budget smart TVs you can currently get. It has excellent picture quality and is packed with features, making it a compelling buy. This blog covers all the information you are looking for about the Mi TV 4K and why you might want to buy this model over the competitors, such as Samsung's curved QLED televisions or Sony's TVs with Android built-in.
When it comes to buying a TV, you will find an enormous number of options. The sheer number of models can make choosing one difficult, and many people end up not getting the TV they want for whatever reason. To help make your decision easier, here is a brief overview of Xiaomi Mi TV 4K (Xiaomi's new series).
This new model from Xiaomi, released on March 20th, 2018, has been made with remarkable features that are sure to wow you. This includes a powerful processor and an improved design that makes this TV stand out from the rest of them. Also, it has been rated as the world's smartest TV by many reviewers and technology experts who believe that it is a clear winner compared to other brands.
What are its most outstanding features? Let's dive in and find out more about the TV:
Design & Display:
The first thing that you will notice about this TV is the way it looks and feels. Not only does it have a good design, but it also comes with a remote control that looks more like a game controller. All of the buttons are located on one side so you can easily handle them without having to lift your hands from the gaming controls on your sofa or chair.
This TV comes with a 55″ 4K HDR display with a screen-to-body ratio of 91.3%. It has been designed to be slim, light, and easy on the eyes, making it perfect for the bedroom, living room, or anywhere you want to place it. It is also good for outdoor use because it can withstand all types of weather. Also, this TV is marketed as the World's thinnest LED Smart TV in the world by the company itself.
Performance:
The new series of Xiaomi Mi TVs comes with a quad-core processor that has been designed to perform up to 60 times faster than other processors in this price range. It boasts 2GB RAM and 8GB ROM, which is why you can stream and play without any issues or lag whatsoever. You get built-in 4K video playback support, thanks to the 4K chipset, so you will never have to worry about your favorite movies and shows not playing on this TV.
The TV has a fast response time of just 0.1ms, which makes it great for gamers who want to play fast-paced games without being hindered by poor performance. Even when playing video games, you should have an easy time using this TV because it has a very smooth and responsive user interface as well as a gaming mode that enhances everything about the game so that your experience is more intense.
Connectivity:
The Xiaomi Mi TV 4K lets you connect up to 4 different devices simultaneously. You can load up to 2 SATA hard drives or 3 USB devices and connect them to 3 HDMI inputs at the same time. When it comes to connecting other devices, this TV offers plenty of options. This includes 4 HDMI + USB ports and an audio output jack which is useful if you want to connect your headphones or speaker system. The Bluetooth connectivity feature makes pairing up with other devices easier than ever before when you are looking for an alternative way to stream content from your phone or tablet to your TV.
There are also plenty of additional features that are worth mentioning. These include:
Installation:
The super-simple installation process will make the TV easy to set up and save you a lot of time and effort. All you need to do is plug in your hard drive or USB device, connect the device using an HDMI cable, and you are set!
User-friendly Interface:
This smart TV comes with an easy-to-use user interface that will not leave anyone confused about how to operate it, even if they have never used a smart TV before. The remote control has been designed to make your life that much more convenient, especially when gaming or playing other media content on it.
Built-in Chromecast:
This TV also supports high-quality phone casting with an inbuilt Chromecast, which helps the users stream HD content from their phones or laptops. Many Smart TVs only support phone mirroring that affects the viewing quality, but Chromecast is a good feature in this model.
App availability:
This 4K ULTRA TV 4 also features a preloaded Playstore with innumerable Mi-approved apps. You can enjoy various apps that are available on your smartphone and laptops too.
Smart Search Tab:
It also has a smart search function that allows you to easily find nearby restaurants, places of interest, and other entertainment options, thanks to its up-to-date database. You can also create a list of things that you want to do or watch and then filter them depending on your needs.
One-Remote:
The remote control is multilingual, so you can use it in your own language with no problems at all, especially if you have speakers or headphones that work in different languages as well.
Dolby Atmos Speakers:
It has a great lively sound system thanks to the quad AMP stereo speakers that are designed to give you a clear and smooth audio experience, even when playing HD content from one of the different sources available on this TV.
Buy this sleek and stylish Mi LED Smart TV 4 for the best price at Poorvika. Visit the Official website to know Mi TV Price and get it delivered to your doorstep in 2 hours.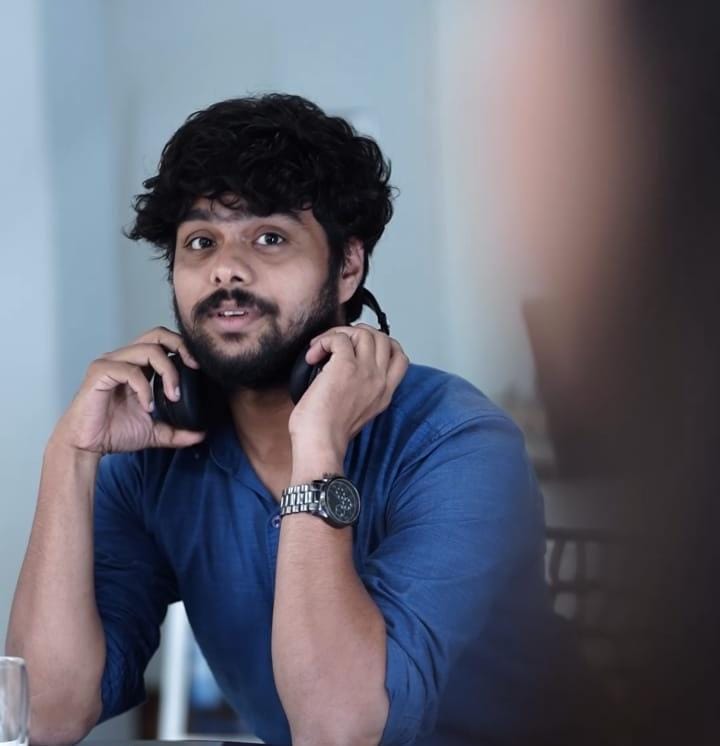 Content Writer. Digital Marketing. SEO.