15 Dec 2021
Which is the Best ASUS Laptop for Gaming?

Finding the best gaming laptop can be quite a task. There are so many brands out there that offer very powerful machines built for gaming. However, among most brands, ASUS is a name known for its top-tier machines and hardware that is purely dedicated to gaming. That leaves us with the question; which is the best gaming laptop from ASUS?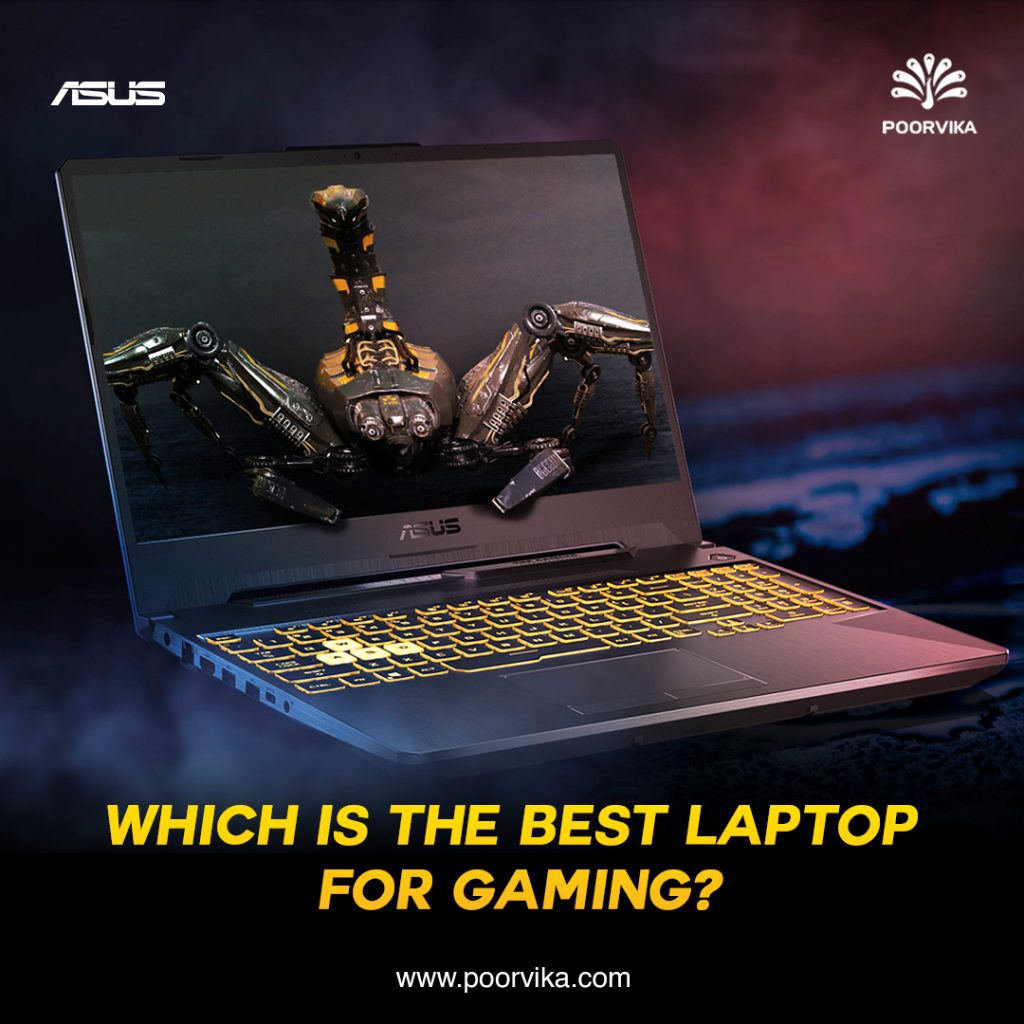 One such device that can take that title would be the ASUS ROG Zephyrus G14 Ryzen R7 4800HS Windows 10 Home Laptop GA401IU-HA246TS.
At first glance, the exterior design of this laptop is sure to turn heads no matter where its placed. The Zephyrus G14 comes in a beautiful brushed metal finish with an LED panel called the AniMe Matrix display comprising 1215 individual LEDs.
That's not all; the lid has 6536 holes carefully milled by a CNC Machine, allowing just enough light from the AniMe Matrix display to create subtle animations that are stunning. It seems like the dot matrix design is a tribute to the pixel-based games from back in the day.
The chassis is pretty strong as it has a honeycomb design that reinforces the entire structure making it highly rigid but attained with the use of fewer and lesser materials. The panels and palm rests are made of Magnesium-Aluminium Alloy.
On opening the lid of the laptop, you are greeted with a 14-inch QHD Anti-glare IPS Display with a 60Hz Refresh-rate and a resolution of 2560 x 1440 Pixels. The high pixel density makes visuals clearer and sharper. The display is quite bright at 300 nits, making it good enough to use under strong light.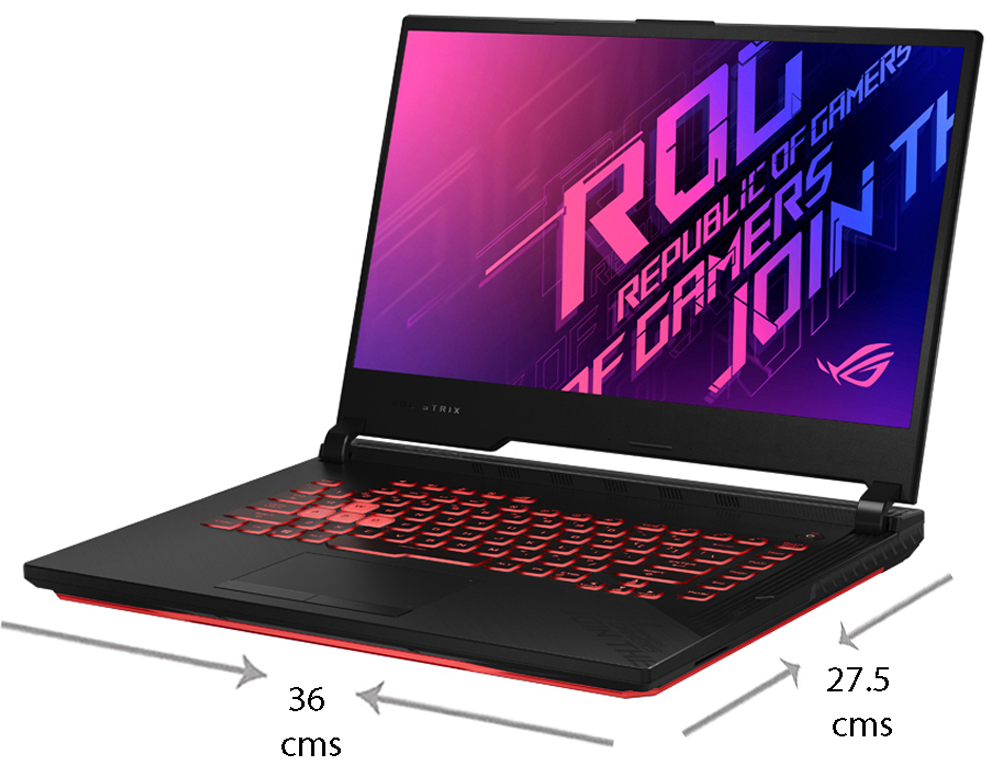 Unlike most laptops, the device has a 170 by 170 viewing angle that lets you watch content on the screen from almost anywhere.
The device packs an AMD Ryzen 7 4800HS, a mobile SoC for big laptops based on the Renoir architecture. It has 8 cores which it integrates based on the Zen 2 microarchitecture.
The Ryzen 7's 8 cores have hyperthreading capabilities and can activate up to 16 virtual threads thanks to Simultaneous Muti-threading.
Another thing that AMD processors are known for is their multi-core performance. The 4800HS has a base clock speed of 2.9GHz and can be pushed up to 4.2 GHz with Turbo and support SMT / Hyperthreading (16 threads).
Its chip is a modern 7 nm process manufactured at TSMC. The Renoir chips especially have 2x improved performance per Watt partly thanks to AMD.
Any gaming device needs a powerful graphic card to provide the best gaming experience. The ROG Zephyrus G14 comes packing a powerful 6GB GDDR6 NVIDIA GeForce GTX1660Ti GPU.
Asus' revolutionary Turing architecture, when first introduced, did not only introduce raytracing for their RTX series of cards but also optimized the architecture of the cores and caches.
In short, the Turing architecture creates a fusion between real-time ray tracing, programmable shading, and artificial intelligence. The 6GB of dedicated graphics makes your gaming experience a lot better as it can generate the most stunning visuals without giving much load to the processor.
Handling heavy workloads is never a problem as the laptop has 16GB of DDR4 3200 SO-DIMM RAM. It is split between 2 8GB cards. Its data transfer between various pools of data allows the system to handle almost any kind of demanding task.
Its onboard 512GB M.2 NVMe PCIe 3.0 SSD is more than enough to store ample amounts of data. Users need not worry too much about running out of space or read and write transfer speeds as an SSD doesn't have moving parts.
Traditional HDDs have mechanical parts that move and rotate; hence read and write speeds are completely dependent upon the speed of its rotating parts or RPM.
The device has a 76WHrs, 4S1P, 4-cell Li-ion battery that can provide up to 8 hours of battery life, making it quite an efficient device considering its powerful components. It comes with a 180W AC Adapter that charges the device pretty quickly.
The ASUS ROG Zephyrus G14 has a 2x 0.7W tweeter, 2x 2.5W speaker setup that is pretty loud considering its size. The Audio system on the laptop comes with Smart Amp Technology and is further enhanced by the inbuilt Dolby Atmos Software, giving you an audio experience that can rival most laptops.
Connectivity options include a 1 USB 3.2 Gen, 2 Type-C, 2 USB 3.2 Gen 1 Type-A, 1 Type C USB 3.2 Gen 2 with Power Delivery, 1 HDMI 2.0b, Display Port G-Sync & a 3.5mm audio jack
The price of the ASUS ROG Zephyrus G14 Ryzen R7 4800HS Windows 10 Home Laptop GA401IU-HA246TS, 16GB-512GB is Rs.1,05,990
You can find these laptops, TVs, Phones, Accessories, Personal grooming appliances, and much more right here on the Offical Poorvika Website. We have tonnes of offers, discounts, and cashback curated just for you. Avail of our Fast delivery options to have your device delivered right to your doorstep Safe and Sanitized by our Delivery Experts.