20 Dec 2021
Tech in 60 Seconds (20-DEC-2021)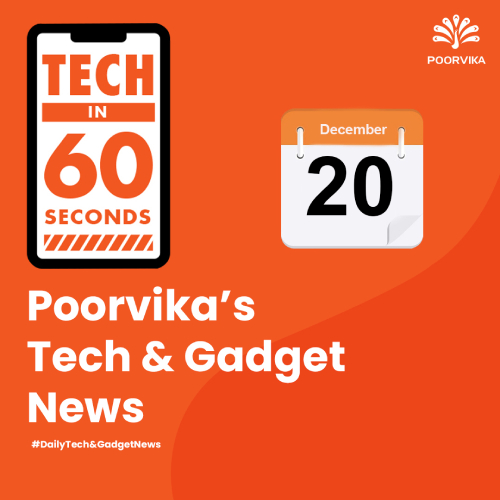 India's 5Gi Standard Will Soon Be Merged with the Global 3GPP-5G Standard
. the 5Gi standard has been developed by telecom experts in collaboration with IIT Madras and IIT Hyderabad in India. The locally-developed 5G standard is touted as a cost-effective alternative to the global 3GPP (third generation partnership project) 5G standard.
Samsung Is Working on a Unique 'Fold and Slide' Smartphone, Reveals Patent. Samsung wants to explore more innovative foldable phones designs. The company now wants to develop a smartphone that can both roll and fold at the same time, Think its cool ? we think so too!
TikTok Testing Desktop Streaming Service, TikTok Live Studio, to Take on TwitchTikTok will also be able to rival platforms such as Facebook Gaming, and even YouTube Gaming,. of course TikTok is banned in India. but that is just the mobile platform. Could The Tiktok live studio make its appearance in India ? Let us know down on the comment section
Telangana Joins CoinSwitch Kuber, Lumos Labs to Launch 'India Blockchain Accelerator' Program for Startups. India Blockchain Accelerator will accept admission requests from early-stage Web2 and Web3 startups and blockchain builders. We have been hearing blockchain is the future and now we have Indian states adapting and welcoming the collaborations? This is a big move!