21 Dec 2021
What is the Best Tablet to buy below 15000 in India?

Are you looking to buy the best Tablet below the Rs.15000 budget? Thanks to technology that has advanced in leaps and bounds with lower production costs, we can now get Tablets and so many other devices under a pocket-friendly budget.
In India, there are well-known brands that have Tablets below the 15000 mark. In this blog, we will list out the few Tablet brands in the market that are available under that price range:
LAVA Aura Tablet
The LAVA Aura Tablet is the right choice for people who want stylish gadgets.
It has a premium metallic body and rounded edges with anti-slip textures that are enough to take your breath away. This Tablet comes with a 2.0 GHz Mediatek Quad-core processor that provides a smoother and faster experience, along with a 5100 mAh battery. Apart from this, its 8 inch HD IPS Display Screen is comfortable for reading e-books and watching movies. The LAVA Aura comes with 2GB RAM and 256GB Internal Memory which is expandable up to 512GB.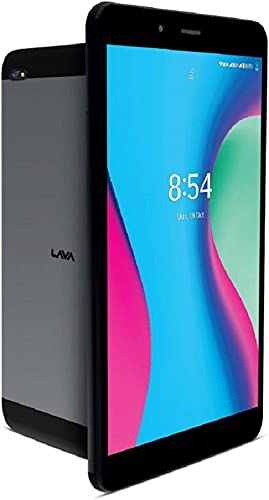 iBall iTAB Bizniz Mini Tablet
iBall iTAB Tablet 8.0 has a compact frame that makes it easy to carry in just one hand. This Tablet is backed by a 4000mAh battery that runs on the latest Android 9 Pie operating system. The iTAB Bizniz Mini is powered by Octa-Core 1.66GHz +1.2GHz Processor and comes with 2GB RAM & 32GB of built-in storage. If you look into connectivity, it has Dual-Band WI-FI (2.4 GHz + 5 GHz) with 4G Support and also has Bluetooth V5 for fast, stable connectivity. Enjoy video calling with a 5MP front camera and stereo quality earphones.
Lenevo Tab M8 (2nd Gen) Tablet
For those looking for a decent tablet under a budget, the Lenovo Tab M8 (2nd Gen) is one of the best 'value-for-money' tablets you can buy. This Tablet offers impressive battery backup with its 5100mAh battery. The Tab M8 runs on the Android 9.0 Pie operating system and is powered by a quad-core processor. It has 2GB RAM, 32GB of internal memory for all your files and lets you enjoy up to 18 hours of web browsing on a single charge.  This M8's 8 inch IPS HD Touch Screen Display with Dolby Audio tuned Speakers allow you to experience entertainment at its best.
LAVA Tab Magnum XL Tablet
LAVA Tab Magnum XL is a good option if you are looking for a tablet with 4G support. It has a 10.1 inch HD+ display with a 1280×800 pixel resolution. The LAVA Tab Magnum runs on a Mediatek processor that provides you with the kind of high performance you need to get through the day. It also has 2GB of RAM and 32GB internal storage, expandable up to 256GB via microSD card if you ever need that extra space for your photos and videos. This Tablet also has a calling facility thanks to Dual Sim compatibility (4G+4G). Its 6100 mAh battery pack has the capacity to run a whole day with no problems at all. On the back, it has a 5MP camera and a 2MP shooter on the front that can capture decent pics and video, if not impressive ones.
Alcatel 3T 10 Tablet
Alcatel 3T 10 Tablet has a 10-inch, 1280 x 800-pixel resolution screen and comes 4G Support. It runs on Android Pie operating system and comes loaded with an MT8765B, Quad-Core (4 x 1.28GHz) processor, 3GB RAM, and 32GB internal memory, which is expandable up to 256GB via microSD card. It is powered by a 4080 mAh battery that offers a pretty decent battery life. It has a 2MP snapper on the front and the rear. The device is nominally priced at Rs.11,999, making it one of the most affordable tablets in its range.
Samsung Galaxy Tab A7
The Samsung Galaxy Tab 7 comes with an 8.7-inch TFT display with 1340×800 (WXGA+) pixel resolution. This Tablet is powered by a MediaTek Helio P22T processor and runs on the Android operating system. It has 3GB RAM and 32GB of internal storage, which is expandable up to 1TB and supports 4G. The Tab A7 features an 8MP rear camera and a powerful 5,100mAh battery. The Tablet also houses dual stereo speakers sound, tuned to provide you with an impeccable audio experience.
All the above Tablets are very friendly to use and are perfect for video-calling web browsing and students attending online classes.
If you decide to buy any of the mentioned devices, then look no further and head over to the official Poorvika site, where you can get all your favorite electronics & gadgets at the lowest price with additional discounts and EMI Offers. Shop from us Online for the Best Price in India. For more information on Discounts & Offers, please visit Poorvika Website or any one of our physical outlets.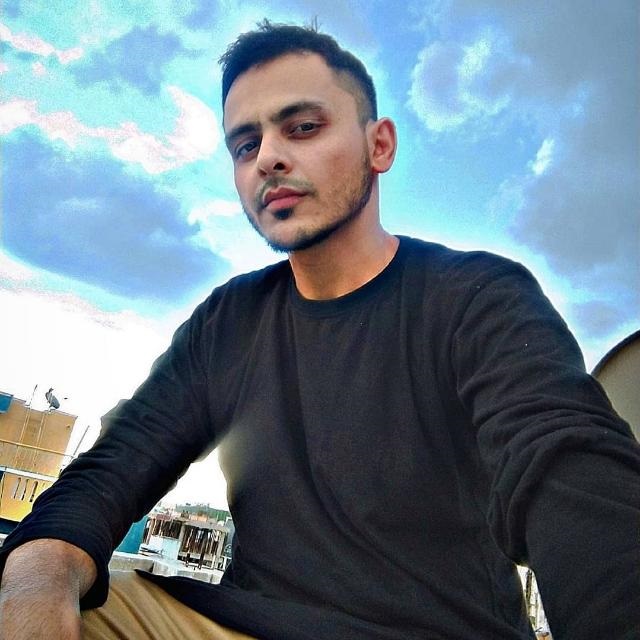 Content Writer – Digital Marketing