27 Dec 2021
AKG Y500 Boom Headphones- Design, Features, and Review – Poorvika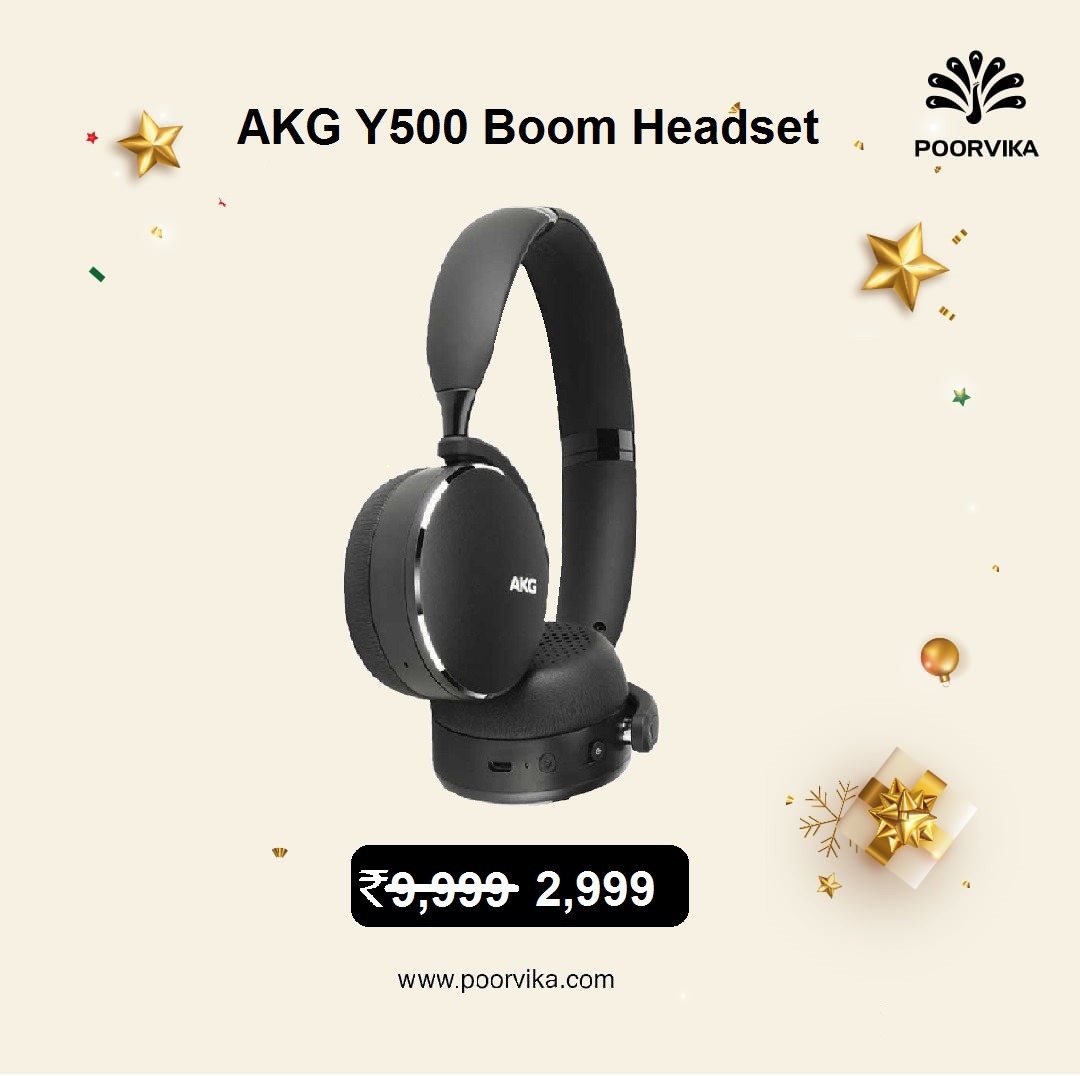 If you're looking for a comfortable, easy-to-use foldable headset that delivers the excellent audio performance and offers many accessible features and multi-functional options, look no further than the AKG Y500 BOOM Headset.
This Headset is designed to keep your head effortless and comfortable, so you feel free to game all day long. With its padded headband and ear cups, this headset will always stay comfortable even during extended periods of use. Plus, the noise-canceling mic keeps background noise out of your voice communications to ensure clearer conversations with other gamers.
Get crystal clear audio communication and music experience with the AKG Y500 BOOM Headset's excellent audio performance and deep, powerful bass – all without sacrificing comfort. The Y500 includes a convenient dual input for connecting two devices at the same time so that you can jump from gaming to music or chat on the go with ease.
Let's look at some of the features and specifications AKG Y500 offers:
High-Quality Crisp Sound
AKG Y500 Boom Headphones provide excellent sound quality, deep bass, and crystal-clear chat & game audio. These earphones are also specially designed to provide balanced and filtered audio to give the users an extraordinary listening experience.
To add on, this headphone comes with a 50mm transducer, which is responsible for deep bass and clear sound production. The AKG Y500 has excellent sound quality in terms of smoothness and clarity when listening to music or podcasts. It produces a well-balanced sound that you can hear in all genres. Overall, it's reliable and crisp with its mid frequencies, producing clear sounds that you can listen to in every type of song you listen to.
Multi-point Connectivity
Now, you can use these headphones to connect them with two Bluetooth devices simultaneously. You can also control the connectivity and switch intuitively between both devices. Also, it features single input for use with Xbox One /Xbox 360, PS4/PS3, PC, mobile phone, or tablet after connecting adapter cable with optical digital output.
Noise-cancellation
AKG Y500 is designed with a noise-canceling microphone for a clearer voice chat and audio experience. Also, it is powered with Ambient Aware technology, which allows the users to control the level of noise-cancellation. This headphone comes with a button that helps you control the noise from outside.
For instance, if you are traveling and someone needs to communicate something with you, you can just touch the ambiance control button to help you reply to them and stay aware of the surroundings.
Multi-functional On-ear Controls
This Bass Headset also features on-ear controls, which are very accessible and let you control the volume, play/pause the volume, and attend the calls without taking the mobile from your pockets. This helps you to enjoy high-quality music hassle-free without any disturbances.
Modern Attractive Design
These premium foldable headphones are available in 4 different color variants, i.e., Black, Green, Gold, and Pink. Also, AKG Y500's Circumaural design provides a comfortable fit with adjustable padded headband & leatherette ear cushions, which ensures a good fit into your ear lobes and doesn't hurt your ears on prolonged usage. Also, it is reviewed that the build quality of these headphones is quite sturdy, and it stays in the ear comfortably. Aside from the adjustable headband and the different cable options, the chrome finishing on the headphones gives it a posh premium look.
Suppose you're looking to buy a foldable headphone with modern features and an ultimate unique audio experience. In that case, this headset is definitely worth every penny as it offers excellent sound and professional features like an integrated microphone, a control button to pause songs or control your music, and software to customize your listening experience depending on your environment.
Buy this exquisite piece of headphones at the lowest price, only at Poorvika. Order now to purchase a wide range of headphones & avail of exciting Christmas and New Year Offers with us. Place the order now and get the product delivered to your doorstep in 2 hours. Happy Shopping!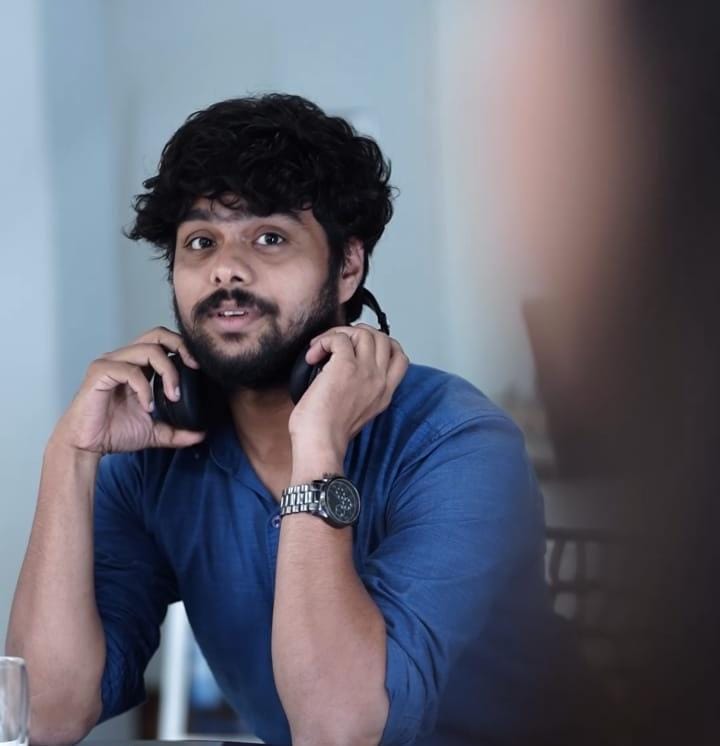 Content Writer. Digital Marketing. SEO.