27 Dec 2021
Best Year End Sale On iPhone Deals 2021: The Deals Go On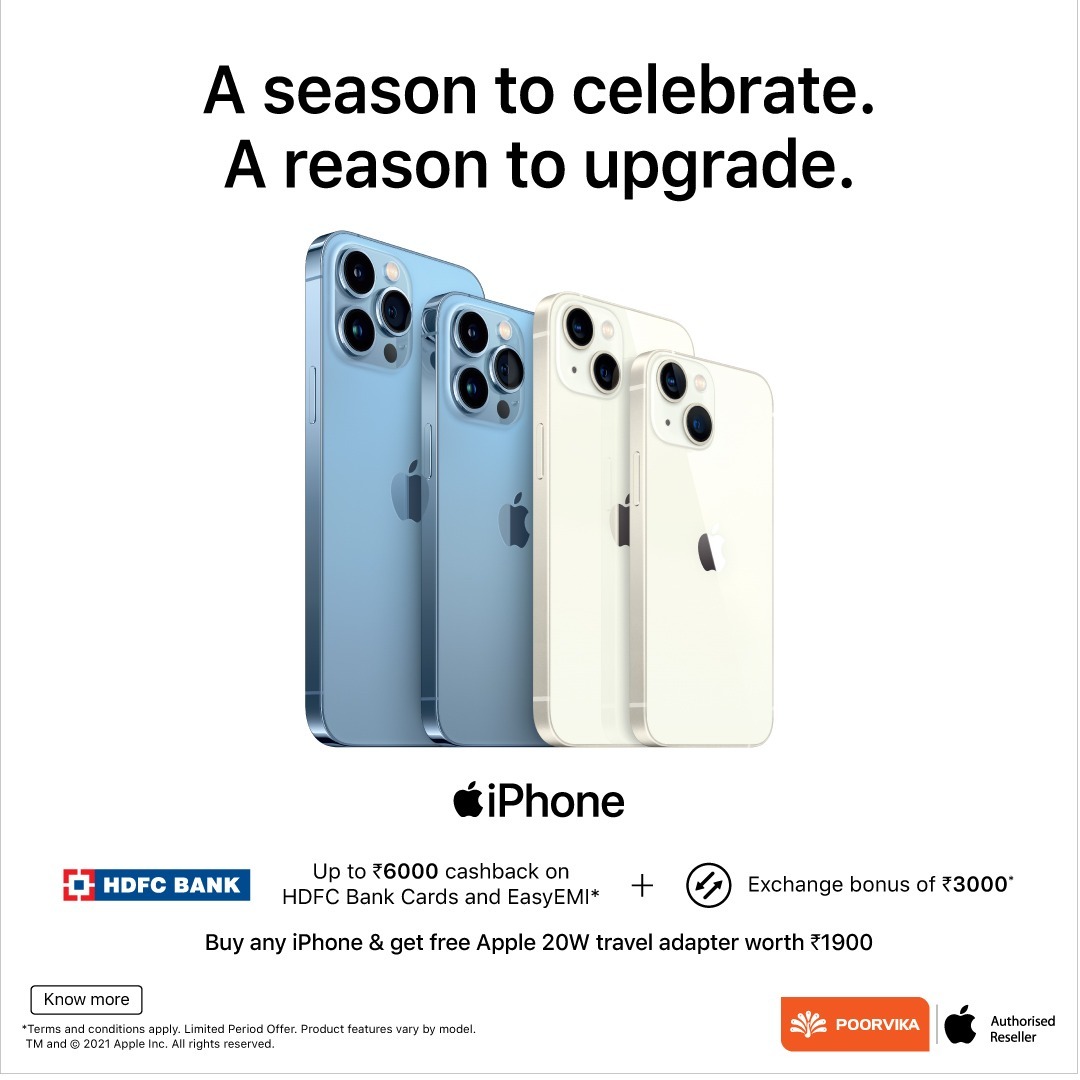 Like every year, Apple has recently launched its new iPhone series – the iPhone 13, the most awaited smartphone of the year. This model is now available in India. However, the price of the iPhone13 is pretty costly but don't get disappointed. We will take you the Apple iPhone offers & Deals that you can grab away from this Year End Sale, even though it might not be of this current year. But they have still captured the market with their high-class performance. iPhone12 is the most preferred smartphone model. Perhaps, even after the launch of the iPhone13, iPhone12 was making a good sale on the online market.
Even at Poorvika, we are currently running a Year-End Sale on iPhone Smartphones; let us take you to the offers & deals available right now with us just for you.
So let us first start looking at the iPhone models that have Top Offers & Discounts on them and so next.
Apple iPhone 12 (4GB-64GB)
Grab the iPhone 12 (4GB-64GB) variant is at Rs. 64,900/-. That means you are getting a discounted Rs.15,000 on its original price of Rs. 79,990/- on Poorvika year-end Sale. With iPhone, you also get a FREE Gift (USB-C Power Adapter 20W) worth Rs. 1900/- on purchase of every iPhone series. Get Rs. 5000/- Cashback Offer & also you get EMI Offer to start at just Rs. 3013/-* per month from the leading banks.
Colour Variants: Purple, White, Red, Green, Blue & Black.
Apple iPhone 12 Mini (4GB -64GB)
Poorvika is offering iPhone12 Mini (4GB-64GB) model at a 17 percent discount. This model is at the price of Rs. 57,990, which is less than Rs. 11,910 from the original price of Rs.69,990. Also, get EMI Offer starting from Rs. 2692* from HDFC credit/Debit card payments.
Color Variants: White, Black & Blue
Apple iPhone11 (4GB-128GB)
With iPhone11 128GB model, you get a Cashback Offer of Rs. 4000. Poorvika is offering No Cost EMI for this model . The offer price for this model is Rs. 54,900, whereas the actual cost is Rs. 55,990, so you are saving Rs. 5,000
Color Variants: Black
Apple iPhone11 (4GB-64GB)
This affordable iPhone11 (4GB-64GB) smartphone is now available at the price of Rs. 49,990. It has come down Rs.54,990 from its original price. It means you are getting this model at a discounted amount of Rs. 5000 on this sale. EMI offer starts from Rs. 2317 and you get a cashback offer of Rs.4000.
Color Variants: Yellow, Purple, Red, Green
Apple iPhone 12 (4GB-256GB) & iPhone12 Pro Max (64GB-256GB)
iPhone12 (4GB-256GB) model is at a discounted price of Rs.80,900/- after the 15 percent off, from its original price. And get the Cashback offer of 5000 and EMI starts from Rs.3756.
Whereas, iPhone12 Pro Max (64GB-256GB) this pro variant is, at the cost Rs. 1,24,499/-. EMI Starting from Rs.7826*
Apple iPhone13, iPhone13 Mini, iPhone13 Pro, iPhone 13 Pro Max
On the iPhone series, you will get a cashback offer of up to 6000, and EMI starts from Rs.3790* from the leading banks. Internal Storage come with 4GB & 6GB, External storage starts from 256GB up to 512 GB. iPhone13 series price starts from Rs. 79,000/- up to Rs. 1,10,000/-.
Now that you get the best price in India for iPhone at Poorvika. We hope you have decided on what iPhone you are buying this year-end sale. But wait! what if your new iPhone slips and falls or hot coffee spills on it? Accidents can happen anytime. Don't worry, Poorvika is providing a Protection Pack plan for all your devices, including your iPhone, at just Rs.649 that protects your device against Accidental & Liquid Damages; this offer is exclusively available at Poorvika.
Poorvika year-end sale is the right time to buy your favorite iPhone, now available at the best price in India. Shop at Poorvika Online or visit your nearest store now!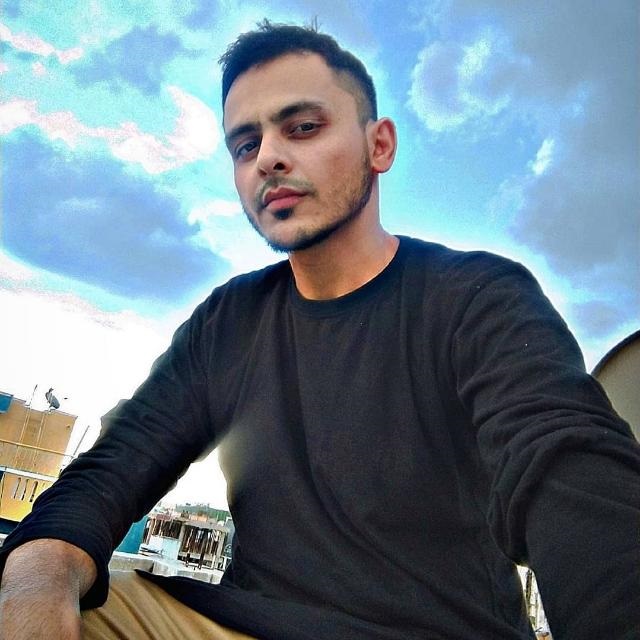 Content Writer – Digital Marketing