28 Dec 2021
Bose Sport Earbuds: Features, Specifications & Review – Poorvika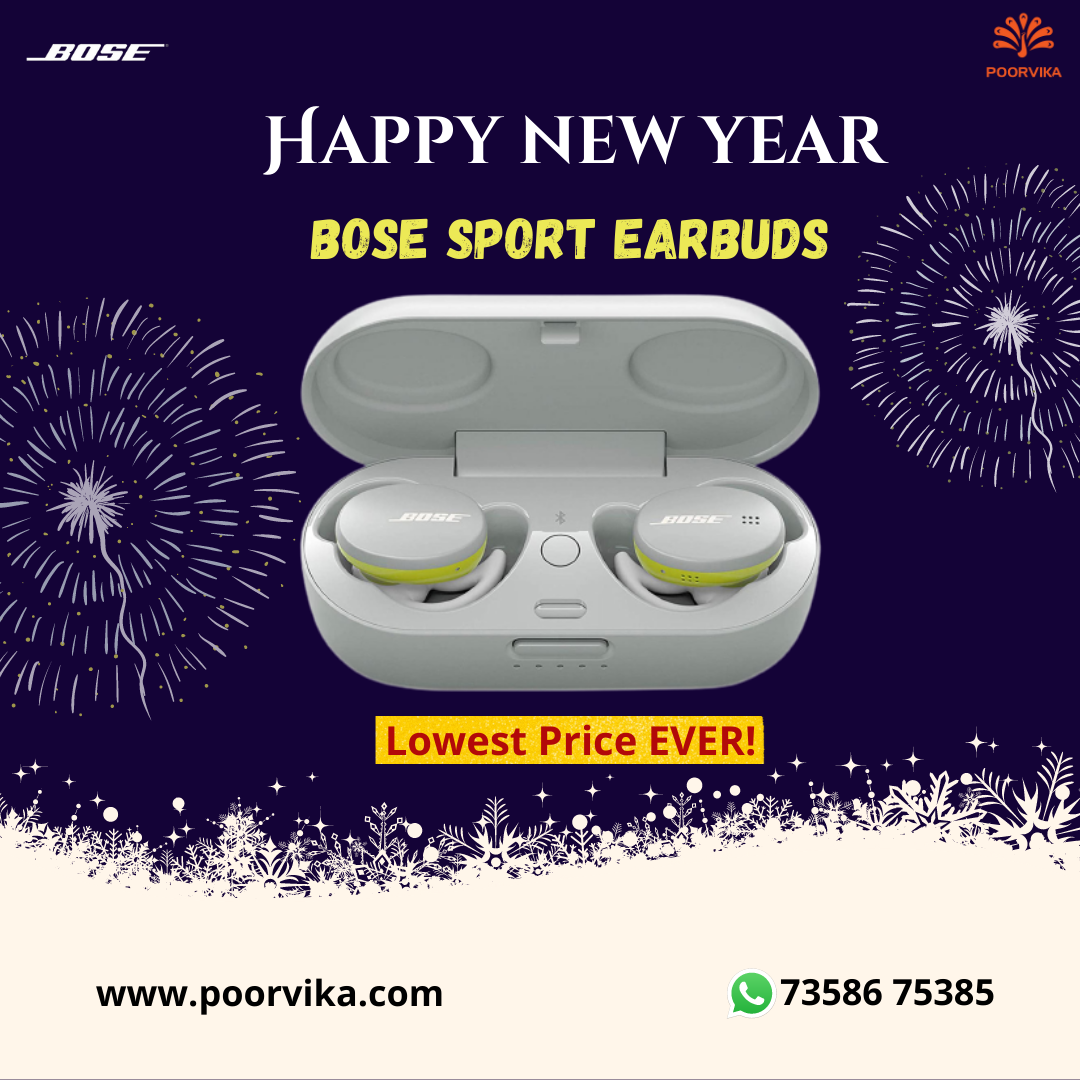 Whether you're working out, jogging, or enjoying a game in the park, these lightweight Bose Sport earbuds will keep up with your active lifestyle and deliver an incredible audio experience. These durable and sweat-proof TWS earbuds feature IPX4 water-resistance and high-velocity drivers for powerful sound. They also come in an impressive three vibrant colors so you can show them off while they last. This holiday season is the perfect time to give your ears the ultimate workout and stay on top of your game.
The wireless Sport TWS Earbuds feature an in-ear design with StayHear+ Sports tips that stay securely in place during exercise. They come with a charging case to make them easier to transport and store. They offer 5 hours of battery life per charge with up to 15 hours without interruption or audio degradation when on standby mode.
Comfortable Ear Tips
When using Bose earphones, the first thing you notice is how soft and comfortable the silicone tips are on your ears. The latest Bose earbuds have four different sizes (S, M, L, and XL) to fit your ears perfectly, so you'll never get that annoying feeling of having an earphone about to come out of your ear.
Not only are the tips soft and comfortable, but they also sport a new kind of "StayHear+" silicone material. This material significantly reduces the chances of the earbud falling out or coming loose during vigorous activity such as running or biking. You can even sleep with them without the slightest bit of discomfort. This material also helps listen to the deep notes and voices and effectively blocks the ambiance and noise. The secure fit also means that no matter what speed or intensity you're doing, this device will stay securely in place to ensure an optimal listening experience.
Audio Quality
These earbuds are designed with the same high-quality audio drivers as the regular Bose Acoustic Noise Canceling headphones. They have excellent bass and mid-bass response and an overall sound stage that you will find impressive. The latest sound processor also features a "Bass tech port" to extend the lower frequency notes and enhance the overall bass response.
These earbuds also come with Volume-optimized Active EQ technology, which boosts the low and high in your music and keeps the theme according to your preference.
With regular earbuds, you'll always hear background noise such as wind or even your own breathing on windy days. Bose Sport Earbuds feature an enhanced sound isolation technology, so you hear only the music in front of you at all times. And with the latest Bose earbuds, all four sizes of these earphones will fit comfortably under any helmet and keep your ears dry and cool.
Durability
A great thing about these particular earbuds is that they're made with extremely durable materials. This means they'll last you years and that the chrome finish on them won't become rusty or discolored over time. You won't have any problem with them falling off, which also means there's a good chance you'll be able to use these for numerous months even then.
This earbud is also designed to resist moisture due to sweat and weather and has been tested many times. It is also IPX4 rated, which means that the electronics and drivers within the buds are protected against splashing or the sudden influx of water. Features like sweat-proof design mean that you'll enjoy listening to music without the fear of your earbuds becoming soaked in sweat and earbuds falling off your head.
Lightweight
These earbuds are so lightweight that they will be perfect for people who spend an hour on cardio machines to those who play tennis for a couple of hours non-stop. These earbuds won't affect your range of motion during ball games or other sporting events. This is good news if you love sports and listen to music while playing them. The lightweight design makes handling the ball more effortless, and you'll be able to listen to instructions and calls more easily. Overall, this model works best with users who love to work out or practice on the field with their favorite music or news.
Battery life and Connectivity
The battery life is up to 6 hours, suitable for any workout session that lasts an hour or more. A fully charged case can be used to charge the earbuds for above 10 hours of playback time. In addition to this, you can charge the earbuds on the go as a 15-minute charging can power the earbuds up to 2 hours of playback time. Also, Bluetooth pairing is easy with an NFC connection, and the ear set can be connected to any Bluetooth-enabled device without having an issue up to a 9m distance from the device.
Simple Touch Controls
This earbud lacks button controls but flaunts a touch panel control interface, which allows you to control music, play/pause, control volume on both the buds. A double feather touch on the bud can help you control the music and call functions on the right side. On the left side, you can set up a shortcut function like checking phone battery, etc., using your BOSE mobile app and activating it by double-tapping on the left bud.
So, if you are looking for premium earbuds for multi-use and with best-in-class features like StayHear+ tips, adaptive ambiance technology, touch controls, and many more, then you can blindly go for Bose Sport earbuds. Buy your favorite branded TWS earbuds and headphones for the best price at Poorvika. Visit the Official website to know the Offers & Cashback Deals on a wide range of gadgets. Order now and get it delivered to your doorstep in two hours.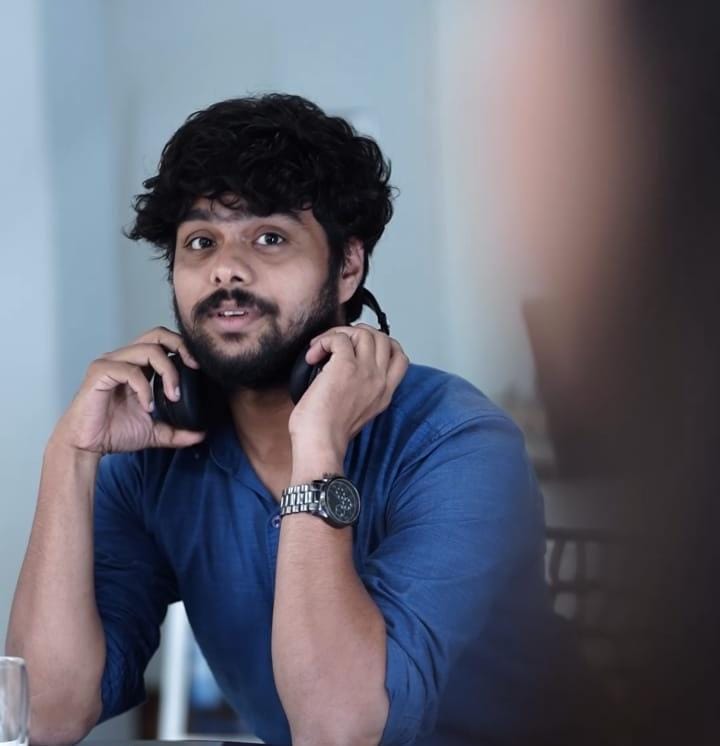 Content Writer. Digital Marketing. SEO.