03 Jan 2022
Best Tablet For Students

In the past, education was all about going to school and colleges, taking our books and pens, noting answers down as the professor dictated it. Now, education has moved technologically ahead of those times, and kids require laptops and tablets for their education. After the Covid-era, the requirement for laptops, smartphones, and tablets has gone up due to online classes and Study from Home situations.
The use of tablets has mainly increased due to the fact that they are handy, do the same function as laptops and smartphones, and come with a pen for scribbling and taking notes. So, due to this device's high demand and necessities, we will be looking at the Best Tablets for students. Shop the best tablets online at poorvika.com or walk into your nearest Poorvika showroom to buy your favorite tablet. Get the best offers, discounts, and more with Poorvika.
Samsung Galaxy Tab S7 FE
Galaxy Tab S7 FE is a premium tablet designed by Samsung to provide a solid performance at a competitively lower price. Samsung has used the strategy to replicate their smartphone features in the tablet, and the world must say that this strategy has worked very well. The feature in this model is inspired by their own smartphones like Samsung Galaxy S20 and S21 FE.
Galaxy Tab S7 FE features a large, sleek 12.4-inch high-definition multi-touch display, thanks to HDR10+ for excellent color reproductivity and crystal clear picture. This tab also has an S Pen, which can be used to take notes or scribble. For lag-free performance, Samsung has powered this unit with Snapdragon 750G. It also comes with 4GB, 6GB, and 8GB RAM options while boasting 64, 128 and 256GB of storage, ensuring you have a great experience with no issues related to storage space.
Other notable features include:
A 10,090mAh battery provides power backup for up to 15 hours.
Dual Dolby Atmos speakers.
High Clarity Cameras.
Samsung DeX Mode available.
Supports 5G connectivity.
Apple iPAD Mini
We all know Apple is one of the most renowned and largest smartphone and tablet manufacturers in the world. This Apple iPad Mini is extraordinary in terms of performance and design. This unit also features the Apple pencil 2, which is very useful for sketching, editing, recording and taking notes.
With an 8.3 inch all-screen design and Apple pencil, which can be attached to the sides magnetically, this is one of the best choices for students. In terms of performance, the Apple iPad Mini comes with a powerful A15 Bionic chip and a battery, which provides enough power to use the tablet all day.
Edit your favorite pics, stream videos, play graphic intensive games and experience unreal AR with Apple iPad Mini. Connectivity options include 4G LTE, WiFi 6, and USB-C options for uninterrupted Facetime, Multiplayer Games, and browsing seamlessly.
It also comes with an ultrawide 12MP center-stage enabled front camera and a 12MP 4K rear camera with True tone, flash allowing you to shoot clear videos and scan essential documents with utmost clarity. In simple terms, the Apple iPad Mini is easy to use, powerful, portable, and versatile.
Samsung Galaxy Tab A7
If you are looking for a budget tablet with good features, then you can go in for Samsung Galaxy Tab A7. This unit is known for its long-lasting 7,040mAh battery and light weight.
Design-wise, this can be the best anyone can offer for a price of 15,000 INR with an attractive aluminum finish, uniform bezels, and positioning of cameras.
This unit comes with a USB-C port, LTE options, WiFi, 1TB MicroSD card slot and Bluetooth v5.0 options, allowing you to uninterrupted browsing and attend online classes.
Samsung Galaxy Tab A7 is powered with Snapdragon 662 chip, and the 3GB RAM can provide you with decent performance for this asking price. Also, it is surprising that this unit contains facial recognition and standard unlocking options.
Also, the 1080p 10.4 inch display offers solid resolution and a crystal clear picture. To add on, this unit works with the S-pen, and the well-amplified quad-speakers can make your neighbors go mad; It's that loud. Go for this budget-friendly tablet without any doubts. Shop Galaxy Tab A7 online at poorvia.com or visit your favourite Poorvika showroom nearby to avail of excellent discounts!
Microsoft Surface Go 2
Microsoft Surface Go 2 is advertised as the best student tablet available in the market. Let us look at why it is considered so. The 10.5-inch screen comes with PixelSense technology, 10-point multi-touch display that is protected by corning gorilla glass 3.
Also, the Intel Pentium Gold Processor, 8GB RAM and 128GB storage assure impeccable performance to users along with the Intel UHD Graphics card. The 8MP and 5MP 1080p camera is not extraordinary but captures decent and clear videos during video calls. This unit enables multitasking and a lengthy long-lasting battery, which can be a good choosing factor for the students.
Go for Microsoft Surface Go 2 if you are an ardent Windows user and are comfortable using Windows OS.
Get your favorite tablet for students online at poorvika.com or visit your nearest Poorvika showroom to avail of the best discounts and deals. Also opt for our 2 Hours Fast Delivery service when you order your favorite gadgets and have them delivered to your doorstep.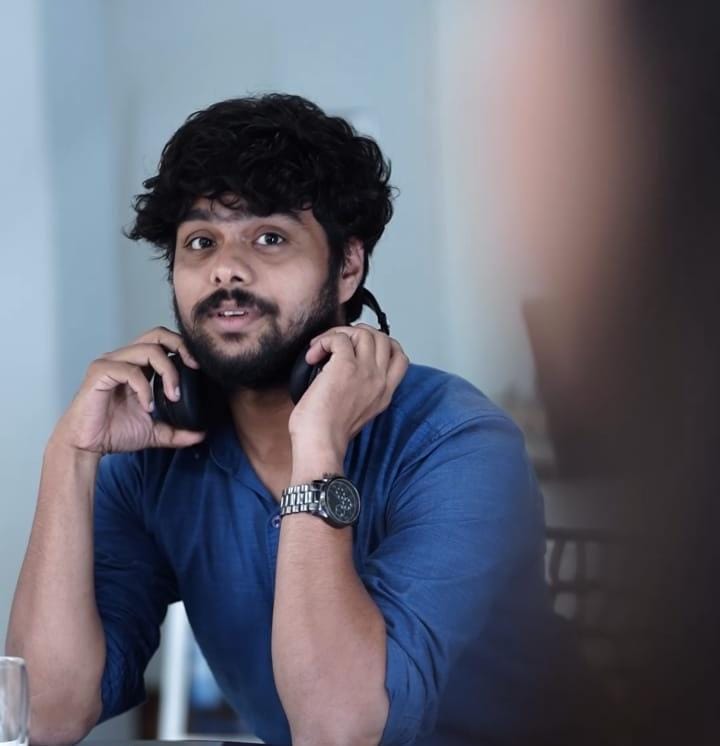 Content Writer. Digital Marketing. SEO.