03 Jan 2022
Best TV 2021: Our Top 5 Budget Smart TVs – Poorvika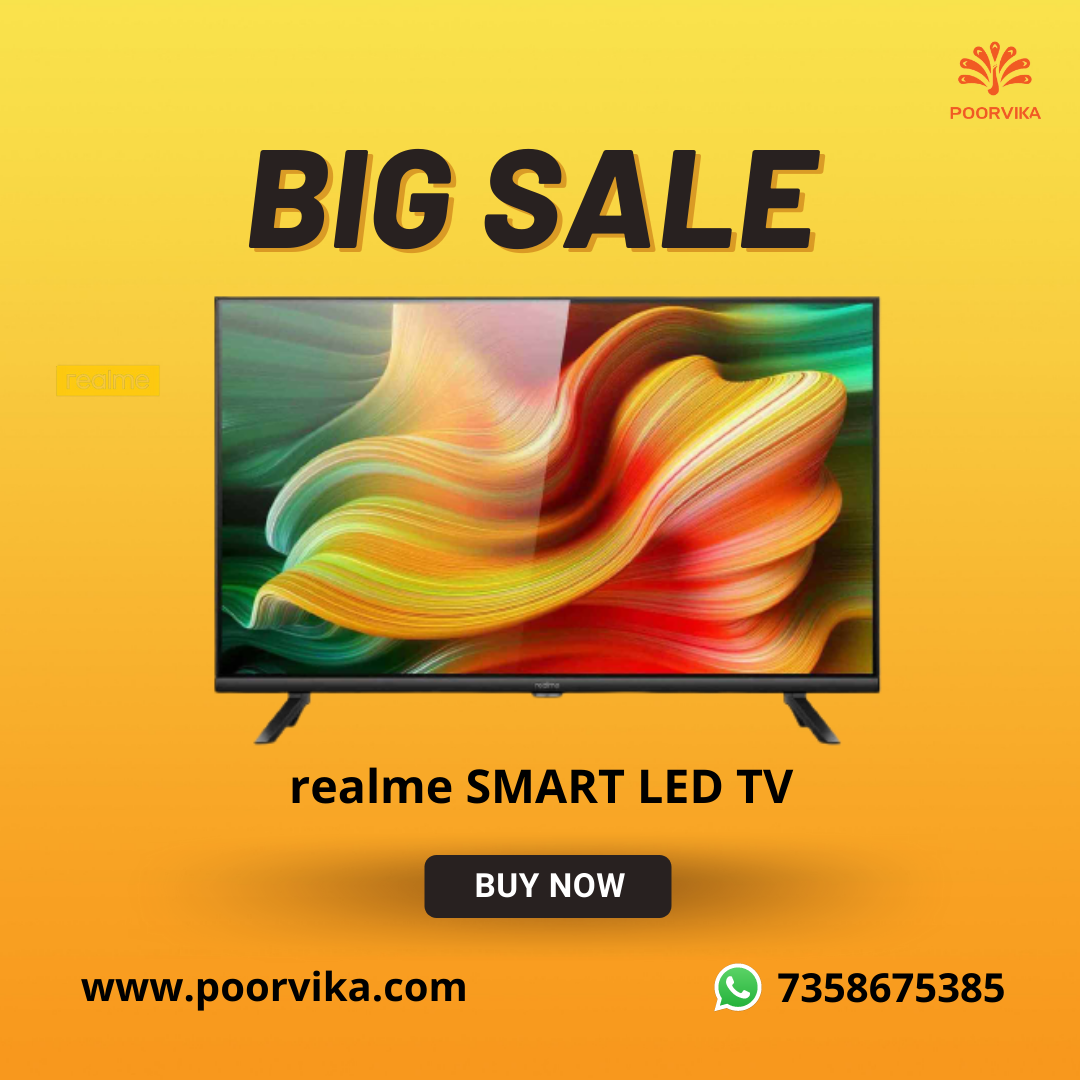 If you want to purchase a smart TV in India, consider reading this blog as we've curated a list of budget smart TVs with value-for-money prices. Choosing a budget TV can be difficult as every price bracket has its own set of benefits and drawbacks.
This list includes TVs that have a good value for money, have a decent picture quality, and at the same time offer smart features to make your life easy. Also, giving you information on some of the best budget smart TVs available in India should be enough to get started, and make sure that your next purchase is one that keeps up with your lifestyle. So, let us look at the best 5 budget-friendly Smart TVs of 2021.
LG Smart LED TV 43LM5600PTC
The sound quality of the LG Smart LED TV 43LM5600PTC is great and has some very interesting settings to suit your needs. The picture quality of this product is also pretty impressive and usually quite accurate to what it should be like in reality as it is provided with Dolby Atmos Audio for a movie-like experience. This budget Smart TV also comes with DTS Virtual X, which produces high-quality enriched sound from all directions.
The screen is also really good, and you can see it even if you are in a room with lots of light or sitting far away from the TV. LG has also provided Active HDR technology, including HDR10 and HLG, ensuring an optimized and color-balanced scene for the viewers.
The design of the LG Smart LED TV 43LM5600PTC is quite impressive and is not too different from what you usually get with other Smart TVs. The only thing that makes this product stand out, perhaps, is the high-end built quality that it has to offer. It weighs around 37lbs, and although this may not be much compared to other products, it's still pretty decent since some Smart TVs weigh around 45lbs or more. The size of this TV is also pretty decent since it measures around 37 inches which is around the average size of a Smart TV in general.
LG Smart LED TV 43LM5600PTC is not something that should be missed out on by all those looking for a high-end Smart TV in the market. The picture quality and sound quality are both quite good and accurate to what you would expect, especially when you get it at such a relatively low price.
Samsung Smart TV T4600
The T4600 presents a breathtakingly stunning visual experience with its innovative Full HD and LED technology. With a full-frame of 1920×1080, you will see every detail within the picture, even in large rooms. The TV is also HDR compatible, achieving a fantastic 2,000 nits and 10-bit color support. This means that you can enjoy high dynamic range content on your TV thanks to 4K UHD resolution, Ultra Clean View, and PurColor Technology, which allows for eight million more colors than standard displays.
One feature that will delight everyone who owns this TV is its ability to perform at a 120Hz refresh rate, making motion seem almost fluid. While this might not be a noticeable difference with daily TV watching, it is a fantastic feature to have in case you want to enjoy fast-action movies and video games.
The Samsung Smart TV T4600 features a powerful audio system that allows you to hear crisp and clear music and sound. The built-in speakers can produce high-quality sound from multiple frequencies, and the audio output via HDMI is so clear that it can easily be connected to any amplifier or AV receiver. This model is also powered by a Sound Deflector system, which deflects the sound towards the viewers.
The T4600 has Samsung's award-winning Smart TV platform and will give you access to an endless number of entertainment options, including thousands of streaming apps, social media, and live TV. You can access your favorite shows, movies, and sporting events all through a growing list of apps found in the SMART HUB. The Smart Hub also includes unique features such as Search All, enabling the user to search content on any app installed on the TV.
The Samsung Smart TV T4600 has 2 HDMI ports, one USB 3.0 port, and an ethernet port to connect to the internet. The Remote Control of this model is included in the box, which has a Built-in Motion Sensor to reduce power consumption and an IR Sensor for handling wireless devices. You can connect to the internet or other network via its Ethernet port and WiFi connectivity where applicable.
Mi TV 4A Pro Full HD Smart TV
The Mi TV 4A Pro, 43-inch display, has a resolution of 1920 x 1080, which is equivalent to Full HD. The image quality is as good as it can get for this size, with weak pixels not affecting the clarity of the images. There is no gap between each pixel so that you will see more in the same area than other displays with more significant pixel gaps. The contrast ratio is extremely good, and the overall color accuracy is great. It has an effective refresh rate of 120Hz that can be raised to 150 Hz at lower settings and 250 Hz at high settings.
The sound system provides a Dolby Digital Plus decoder with a built-in speaker and external bass enhancement technology (BTA). The BTA is an amplifier that uses a combination of high-quality sound drivers and speakers. The TV's audio output is exceptional as the bass enhancement technology allows for more bass to be produced from the speakers without reverting to a subwoofer, thus delivering more impactful and powerful audio output. The visual interface provides five preset modes that can optimize the sound on various types of media such as action movies, drama series, or sports programs.
The remote control can be done using a Mi TV 4A pro remote control that connects with Bluetooth 4.0 (requires Mi TV 4A Pro or Mi Box smart remote app) or an infrared remote control signal. Connectivity options include 3 HDMI ports, 2 USB ports, Built-in WiFi, and a Chromecast feature.
Redmi Smart TV 43 inch Smart TV
Redmi Smart TV Full HD is a 4K UHD smart TV that adopts the latest Android operating system to provide users with a seamless experience. Its 4K resolution lets you enjoy high-quality images and an up to 10-bit color depth. It also supports HDR10 ensuring exceptional quality in picture detail, contrast, and colors, while still retaining compatibility with most existing devices, including smartphones and laptops, via WiFi connectivity.
Redmi Smart TV Full HD has a panel with a resolution of 3840×2160 pixels, which provides a display that is as clear as Full HD. Its integrated graphic processor and dual-core CPU speed up processing for running various applications, so you can enjoy smooth gameplay and fast web browsing using Photoshop Touch or Quick Video Player. You can even record high-quality 4K videos with the 10-megapixel front camera to share on social media or save for posterity.
The built-in speakers provide rich sound quality and Dolby Atmos Superior Audio, while the Xiaomi Android OS ensures seamless synchronization and compatibility with most Android smartphones and tablets. It is impressive that Redmi has powered the audio with Dolby Atmos DTS Virtual and DTS-HD technology to provide the viewers with a real-movie experience. The Mi Remote app lets you control your device with ease using voice commands from a mobile phone or tablet. The HDMI interface supports 3D video output via HDMI 1. Other connectivity options include 2 HDMI ports, 2 USB ports, one AV port, and one Ethernet port.
OnePlus Y Series LED Smart Android TV
The display is best for multimedia playback and suitable for professionals with a screen size of 43 inches with the Ultra HD 4K resolution. What's more, the processing power is boosted by 2GB LPDDR4 RAM and a 64-bit powerful processor. More than that, it has been enhanced in its anti-glare reflective coating and comes with dual speakers audio output. This smart TV can work wirelessly or through cables connected to your home's WiFi network or Bluetooth, as well as has 3 USB ports built-in; one on each side and one at the back, which supports 2.0A outputs each.
The built-in dual speakers have a frequency range of 50Hz to 15KHz. This provides you with crisp and clear audio quality no matter what media is played on it. The Dolby Atmos Audio and the viewing angle of 178°, along with the inbuilt stereo speakers, ensure a perfect throw of audio and picture to the viewers.
Design-wise, OnePlus has provided a bezel-less display, and the OnePlus TV is built with solid construction from solid materials. This helps it resist damage from small drops and bumps which occur when using it in your living room or around kids at home. It also has a Gorilla Glass Screen, making it durable and scratch-proof.
Other features include OxygenPlay, Integrated Content Calendar, Google Assistant, Chromecast In-build, and OnePlus Connect App.
You can purchase the best budget Smart TV with great features online at our website. Avail of Great Deals and Cashback Offers at Poorvika along with our 2-hour delivery option. Also, we ensure that all our deliveries and staffs are Safe and Sanitised.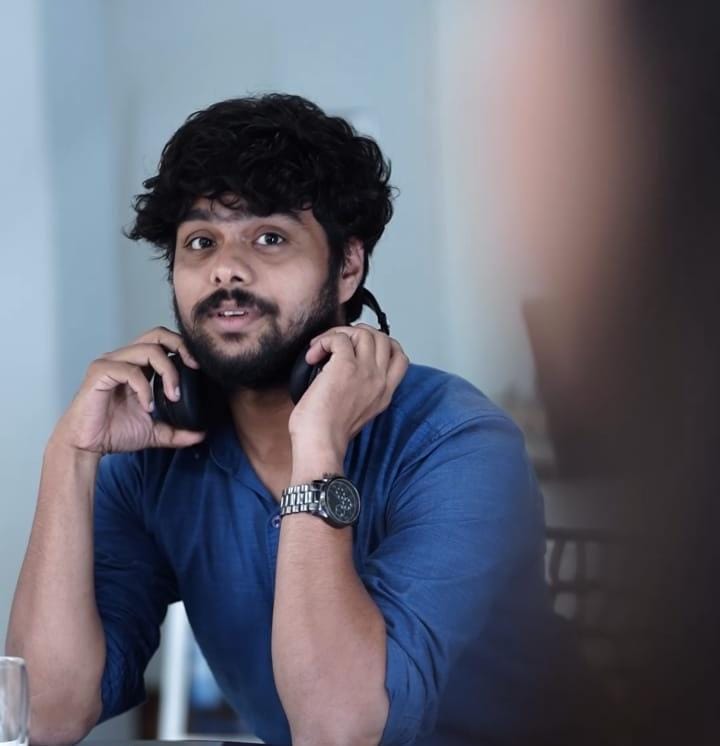 Content Writer. Digital Marketing. SEO.