03 Jan 2022
Tech in 60 Seconds (03-JAN-2022)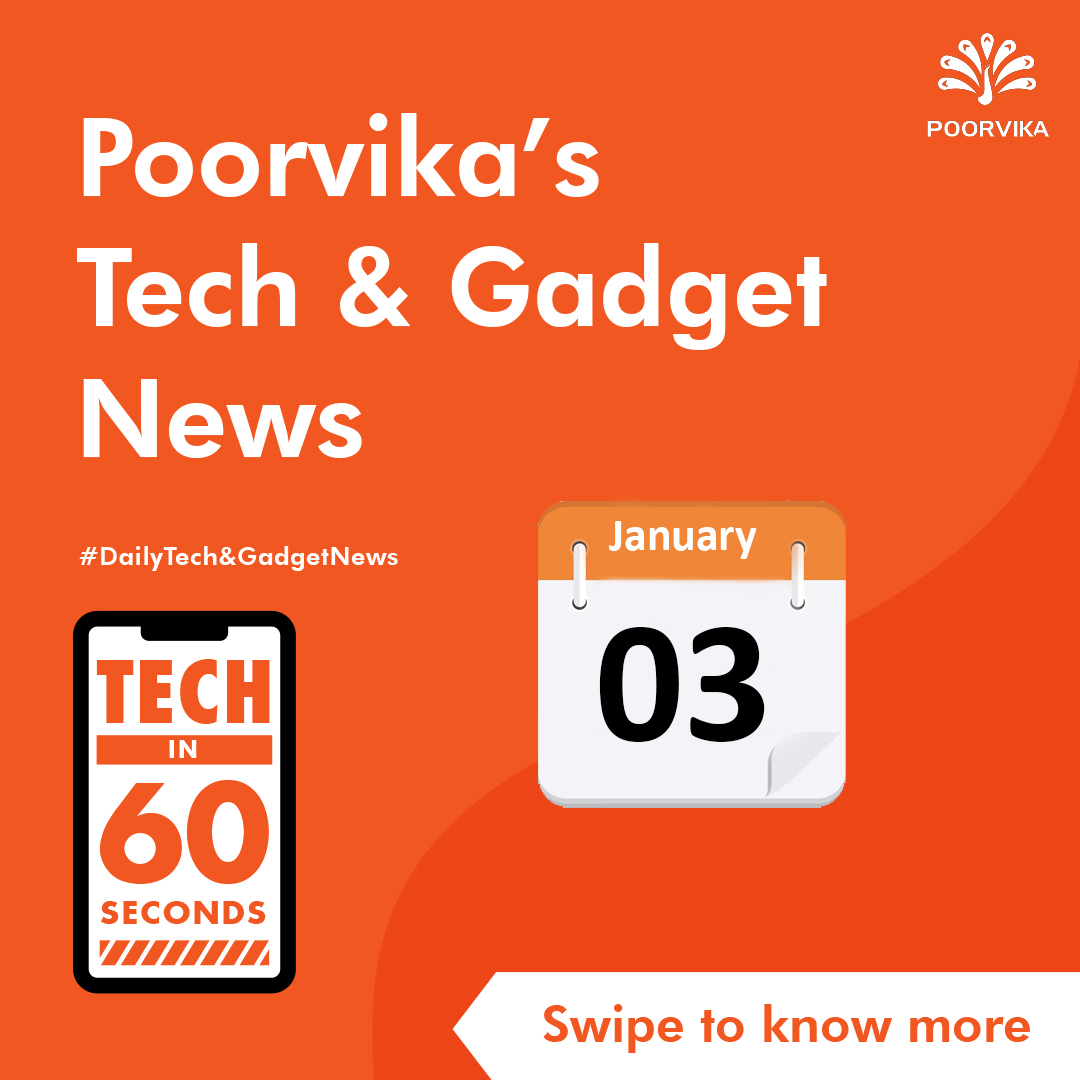 Instagram has fresh new year resolutions to Focus More on Videos and Transparency in 2022. The app will also focus on messaging for users to communicate better since messaging is the "primary form of Communication" CEO Adam Mosseri confirms.
Do you still have one of those blackberry phones lying around ? because BlackBerry Phones with BlackBerry OS Will be Dead Post January 4th as the company has decided to stop supporting phones running BlackBerry OS from next month. That means basic services such as calling, texting and more will no longer be available for users, thus, making the phones totally useless.
Samsung Unveils LED-Fitted Smart Guitar Ahead of CES 2022. ZamString, it is a Samsung-made smart guitar that comes with guiding LED lights on its fretboard. The guitar can also connect to the ZamStar app and receive musical information from it to help novice musicians learn to play the instrument with ease. The Korean giant will showcase and detail the project during CES 2022.
Jabra Elite 4 Active TWS Earbuds With Up to 28-Hour Battery Life Launched in India. earphones are claimed to offer up to 28 hours of playtime.
IP57-rated earbuds come with Spotify Tap Playback feature. They offer ANC and an adjustable Hear Through feature that allows the wearer to control the level of ambient sound to let in while listening to music or calls.