05 Jan 2022
Conekt Bounce Bluetooth Sport Neckband: Features, Specification, and Reviews – Poorvika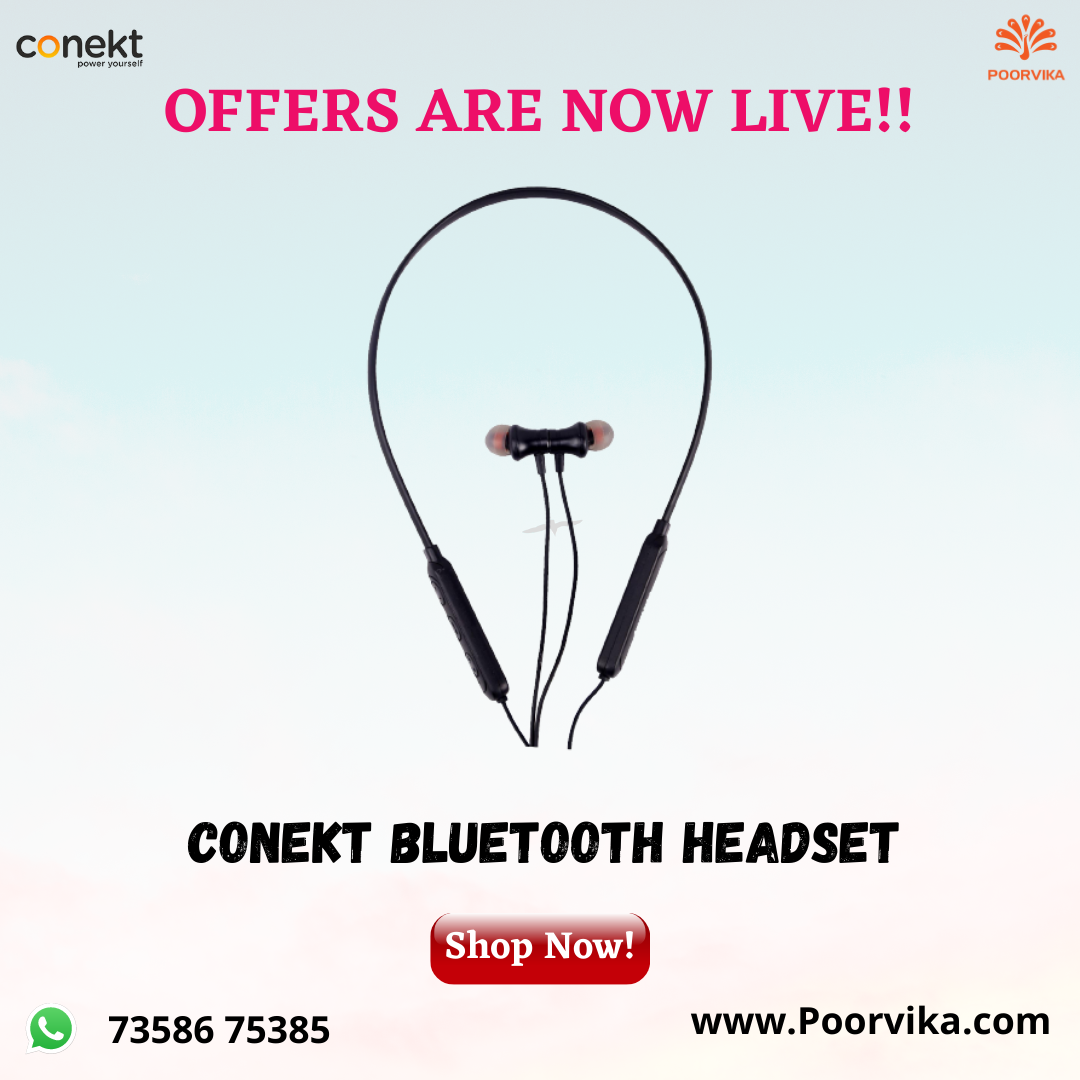 If you have been using wired headsets, it is easy to understand your frustration with tangled and twisted wires. Also, long wired headsets are hard to carry or keep in our bags and pockets as they tend to form knots and damage the headset's internal material. In addition to these concerns, most of the headsets need to be connected to the smartphone's headphone jack to enjoy music or attend calls.
Now, that's where the innovation of Bluetooth neckbands and headphones comes into play. These Bluetooth audio devices enable us to listen to music and attend calls from a considerable distance.
The Conekt Bounce Bluetooth Sport Neckband is a sweat-resistant Bluetooth sport earphone. You can combine it with any activity and stay connected while you do it, whether you're on a morning jog, playing basketball with your buddies, or just taking a quick walk outside. It's perfect for anyone who wants to enjoy their favorite tunes all day without any pesky wires getting in the way of their movements.
Now, let's get into the features of the Conekt Bounce Bluetooth Sport Neckband.
Flexible Collar
Conekt Bounce is a versatile and high-quality Bluetooth headphone with the ability to bend around the neck. This makes it perfect for runners, bikers, walkers, or anyone who wants to be able to listen to any music wirelessly without having an awkward cord bouncing off their chest. This ergonomic collar design also helps to attend calls instantly without taking the phone outside your pockets.
Also, featuring ultra-lightweight materials and a slim profile, the Conekt Bounce securely stays in place without ever feeling too tight or constricting. This neckband is like our favorite pair of old jeans – we can't think of anything better to use no matter what we're doing.
HD Sound Quality
The Conekt Bounce's sound quality is one of the best for an ultra-lightweight neckband with active noise cancellation. It is appreciated how well this neckband performs across all genres, particularly bass-heavy music. If you're not a fan of bass-heavy music, you'll find that this neckband sounds clear and crisp across all frequencies, which is quite impressive for a budget neckband. So, if you're looking for a piece of kit that offers decent sound reproduction, this is likely your best bet.
Connectivity
The Conekt Bounce's Bluetooth 4.1 connectivity is one of its most appealing features as the unit allows for one-touch pairing with Bluetooth. It's simple to connect and allows up to a 10-meter range when you're listening to music wirelessly and a connection range of up to 15 meters when the neckband is used in wired mode.
These earphones also come with Dual Connectivity Option, which enables you to connect two devices simultaneously and to switch between both devices. A USB wire is also provided with this neckband so that you can connect this device to your desktop, laptop, or tablet.
Battery Life
Battery life is one of the features that's been improved with the new version offering roughly 60% more battery capacity. This neckband provides up to 16hours of non-stop playback time so that you can continue grooving to your favorite songs without any interruptions. To add on, this product also features a USB charger so that when your neckband's battery is running low, you can use a micro USB input to recharge it using the charging port.
Control and Navigation
This Bluetooth Neckband is here to make life easier by giving you accessible controls right at your fingertip as Conekt Bounce is designed specifically for runners and cyclists. The headset includes a media control button that allows users to conveniently change the music without taking their phone out of their pocket or worrying about holding it during workouts.
This neckband has a power button and two buttons to adjust the volume according to your ambiance. In order to change the tracks, you can press and hold the volume buttons.
Supports Google Assistant
Want to make a call? You can do that with this unit. Need to send a text message? You can do that too. While you're driving, you can keep your hands on the wheel and use your voice commands through Google Assistant to give Conekt Bounce an order to play your favorite track or to receive weather forecasts or news updates.
So, hurry up and buy your favorite branded Bluetooth neckbands and TWS earbuds for the best price at Poorvika. Visit the Official website to know Conekt Price and Get amazing Discounts, Offers & Cashback Deals on a wide range of gadgets. Order now and get it delivered to your doorstep in two hours.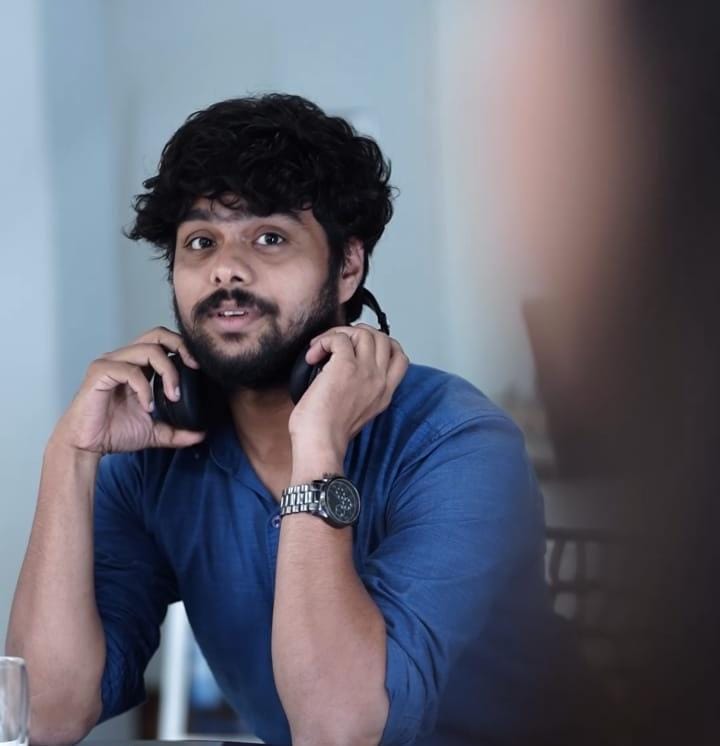 Content Writer. Digital Marketing. SEO.