06 Jan 2022
Which is Better, iMac or Mac Mini

Are you looking for a Desktop Mac? If you are wondering what to pick for yourself between Apple iMac and Apple Mac Mini, No worries, this blog, takes you through the Specifications and features of each giving you a clear idea of which is better suited for you.
So which is better, Mac Mini vs iMac?
Let us first see the overall look of both the Mac's:
Mac Mini is a small, compact, powerful, and portable CPU that runs on M1 Chip – M1 Chip is Apple's First System on Chip (soC) developed for Macs. It marks Apple's transition from the Intel Chips, used in Mac since 2006 to their very own chipsets.
While the iMac is twice the cost of the Mac Mini budget, this device runs on an IntelCore processor featuring a Bright display, Built-in Speaker, and a High-quality web camera.
They are two different approaches in design and processors. So then, how would someone decide which is of better value and best suited for you? Let start by looking into the design and display.
Design and Display:
Mac mini is a small desktop measuring 19.7 x 19.7 cm, with a height of just 1.4-inches; even with its minimal footprint, it can run on a 6K pro display XDR Monitor. With this device, you can create your very own flexible workspace as it's light in weight; you can easily carry it around or shift it to connect with any smaller size of Monitor.
Whereas the iMac is the all-in-one desktop with a massive 27-inch Retina 5K Display. You can see content or pictures with crystal clear details and watch high-resolution videos. It's even suitable for video and photo editing tools and software's, making it a wonder when it comes to editing.
Processor:
The Mac Mini features an 8 Core GPU and 8 Core CPU. Thanks to this, you get up to 3x faster processing performance. The macOS operating system transforms the Mac, providing you with significant performance benefits. Powerful updates for Apps and provide industry-leading privacy features and best-in-class security. Whereas iMac features Intel Core i5 10th Generation with 6-Core Mac OS.
Storage:
Both iMac and Mac Mini sport 8GB RAM and 256GB Internal Memory; you can expand your storage if needed with the external port.
Accessories:
With the Mac mini, you only get the device and the power adaptor – to get the machine to work as a whole, you need to buy Monitor, Keyboard, and mouse separately. With iMac, you get iMac with 5K Retina display, Magic Keyboard, magic mouse, a Power cord, and Lightning to USB Cable accessories.
Ports I/O:
Mac Mini comes with a Power output port, WI-FI 6 and Ethernet, HDMI, USB 4 thunderbolt ports, USB A ports, and a 3.5mm Headphone Jack. Whereas iMac comes with two USB 4 Thunderbolt ports, 802.11ac Wi-Fi, Bluetooth V5.0, and a 3.5mm Headphone Jack.
Audio:
Mac Mini has the bare minimum in terms of speaker sound, suitable for video calls alone. But if you're going with the video content, use a headphone jack or connect through Bluetooth headphones or speaker for better results.
Whereas, iMac comes with dual-sided, in-built speakers beneath the Monitor; with which, you can experience perfect and high-quality sound. It won't be necessary to have any additional speakers, even when placing this in your living room for a movie date, considering how loud and clear the audio is.
Camera:
As expected, Mac Mini does not have an option for a camera as it's just the CPU component alone, whereas the iMac comes with a 1080pHD Camera which is far better than the MacBook Air or MacBook Pro. It is to be noted that this camera is pretty good for video calls, even under low-light settings.
Price:
There is no doubt that the Mac Mini is more budget-friendly in comparison with the Apple iMac considering the cost of the iMac is more or less double the cost of the Apple Mac Mini.
Verdict:
Consider this – if you want to update or want to increase the size of your Monitor, you cannot do so with iMac, as the size of the Monitor will remain standard because the CPU is fully integrated into the screen itself.
However, with the Mac Mini, you can connect a monitor of almost any size whenever you want. Also, with Mac Mini, you can connect two display devices simultaneously for added productivity. But if you need a powerful machine or the ultimate level of hardware in graphics, choosing the iMac will definitely be the right option.
If you have decided on which Apple Mac is better for you, then rush to the official Poorvika website as we have both these devices, should you wish to purchase one. We at Poorvika offer Apple Products at great Discounts with the Lowest EMI, Order now and get your product delivered to your doorstep with our 2 hours fast delivery. Also, don't forget to ask for Poorvika Protection Plan for all your Smart devices available at just ₹649/- only.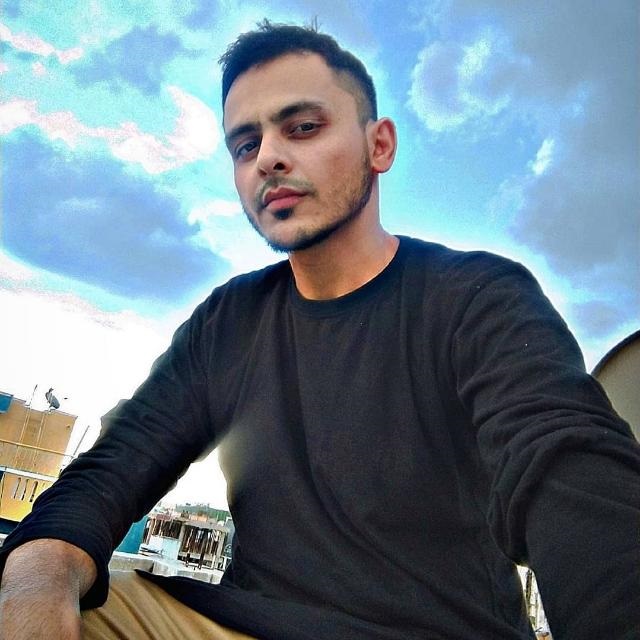 Content Writer – Digital Marketing