07 Jan 2022
Top 5 Wireless Headphones 2022 – Poorvika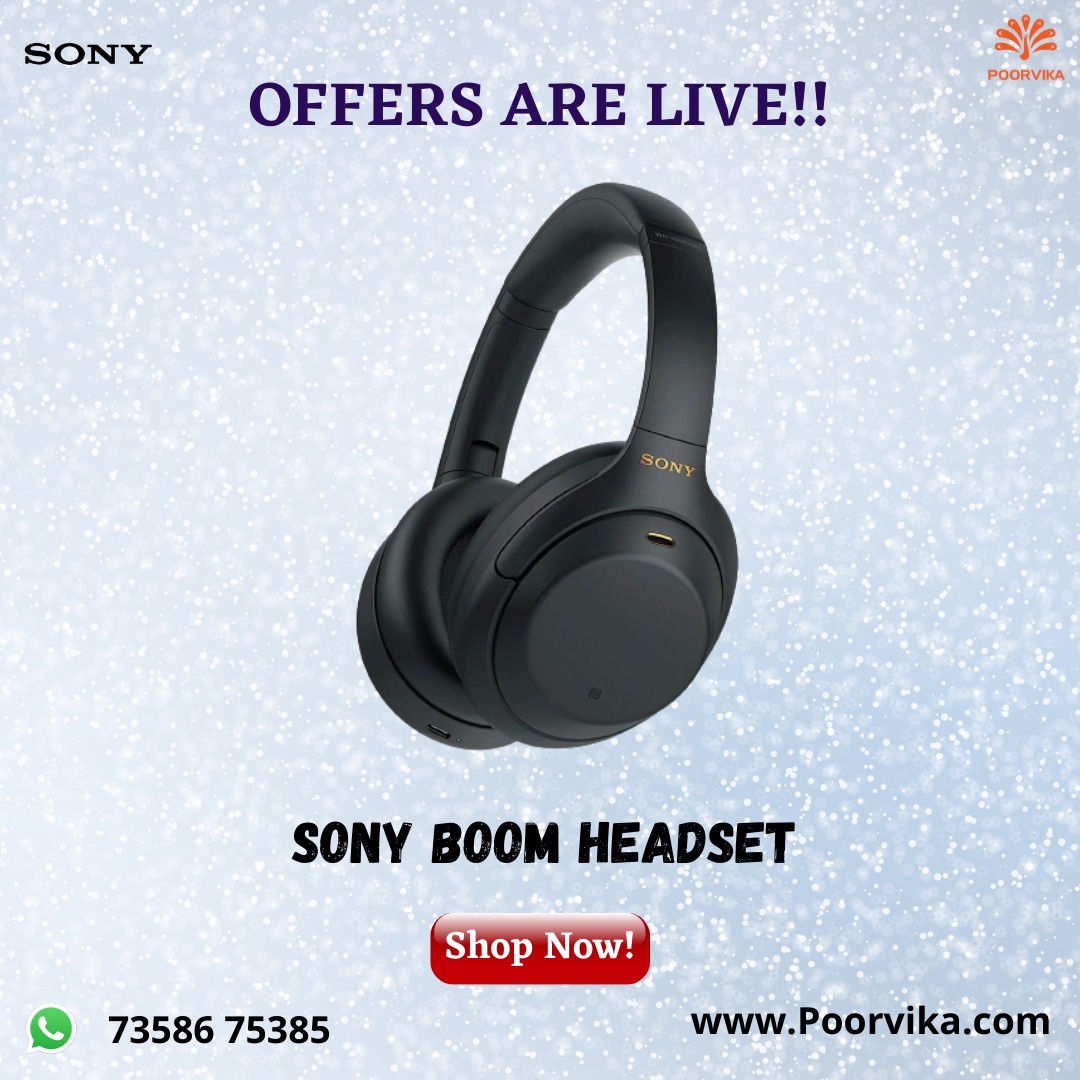 You may be wondering why use wireless headphones when you have a perfect pair of wired headphones? When it comes to comparing the two, the only real and significant difference between the two is a wire. Other than that, wired and wireless headphones are pretty much the same. With wireless headphones, you won't have to worry about tangling your wires or cleaning out earwax from your wires and earpieces. Wireless headphones are very popular right now, and more people are looking into dumping their wires for this new technology.
Using these headphones is very easy too. All you need to do is turn them on, connect them to your Bluetooth and then put them in your ears. You can also use these as headsets for your cellphone if you want to take hands-free calls. As a common habit, we all connect our wired devices to our smartphone or tablet, keep them on the table and even forget that it is plugged. In this situation, the wired devices can be a problem as the smartphones or tablets will be dropped onto the floor and can get damaged when we get up or react as a reflex to something.
Poorvika wishes you a Happy New Year, and that being said, let us look at the Top 5 Best Wireless Headphones in the year 2022.
Sony WH-1000XM4 Boom Headset
Sony's WH-1000XM4 noise-cancelling wireless headphone is best in class and a joy to use. The noise cancellation and sound quality really stand out thanks to 40mm drivers and Clear Audio+. This Headphone also features two modern technologies— Personal Noise Canceling Optimiser for normal regular use and Atmospheric-Pressure Optimiser for providing a comfortable and enriched audio experience during air travel. Sony's WH-1000XM4 can also be used with an iPhone thanks to its inline mic and call control buttons. It has a compact form, comfort level, unobtrusive design, and excellent battery life.
They are lightweight with soft foam ear cups that contour over your ears yet remain snug enough for extended use without soreness or discomfort. The WH-1000XM4 is compatible with most devices, including Apple devices, Android devices, and PCs.
In addition to its signature active noise cancellation, the Sony WH-1000XM4 also boasts Speak-to-chat technology to automatically stop the music while speaking. The battery life is great, so you can listen all day without having to charge your headphones. The Sony WH-1000XM4 wireless headphone delivers 16 hours of wireless playback. These are some of the best noise-canceling headphones in the market right now.
Beats Solo3 Over-Ear Wireless Headphone
As one of the best-known names in the headphone market, Beats has been creating fabulous new headphones for decades. Beats Solo3 is their latest and most robust model; its sleek design and innovative technology make it one of the most versatile on the market today.
This Beats Solo3 Headphones features an over-ear design, meaning the driver sits outside of the ear cup to provide a comfortable, snug fit. The lightweight construction gives you incredible flexibility in your movements and listening experiences. These Beats Solo3 are also exceptionally easy to use thanks to a simple control design with Back and Play/Pause buttons. With a 3-button remote, you can easily control your music and adjust volume as needed. The noise isolation technology gives undisturbed and crystal clear audio to the users.
These Beats Solo3 headphones feature a battery life of 40-hour, which gives you the freedom to use them for as long as you need. You can enjoy your music for extended periods without having to worry about the battery running out of juice. These batteries are also easy to keep charged, thanks to a power-efficient design that will not drain your battery when it's not in use.
These Beats Solo3 Over-Ear headphones include the latest audio technology with Apple W1 chip technology, making it incredibly easy to connect and switch between listening devices.
Skullcandy Crusher 3.0 Boom Headset
The Skullcandy Crusher 3.0 Boom Headset is designed to enhance bass while keeping the mids and highs in balance with big, powerful neodymium drivers. This Bluetooth headset delivers a whole music experience, whether you're listening through your phone or playing tunes via a media player. The acoustic design surrounding your ear with bass makes it easy to crank up the volume on your music – these headphones let you enjoy every song like never before! Its robust ear cushions ensure hours of enjoyment as you listen to your favorite tunes with these loud yet comfortable headphones.
It includes an in-line mic for hands-free talking, a good battery life, and the ability to link multiple devices to the same headset via Bluetooth. With 12 hours of talk time on a charge, your tunes will never die with the Skullcandy Crusher 3.0 Boom Headset!
This Skullcandy Headset is available in a unique metallic black color. Its sleek, compact size makes it easy to carry around without weighing down your pockets – perfect for listeners on the go! And its tangle-free cables and integrated mic make it easy to take a call or give one from your phone with this Bluetooth headset.
Bose Noise Cancelling 700 Boom Headphone
Bose 700 Boom Headset has been making a huge wave through the Indian headphones market. The headphone is unique as it leverages noise-canceling technology, which wraps around the ear cups to produce a tight seal for each of your ears. This technology is said to be more effective than traditional head-mounted technologies such as Bluetooth or AirPods. The boom microphone on the headphones is activated with voice commands and can be used in any wireless device with a mic, including iOS and Android devices.
Bose 700 has a truly wireless design, which lets the wearer operate their headphone almost everywhere. The battery can last up to 20 hours of use on a single charge. The headphones also boast a hands-free gesture control feature, letting the wearer take off and pause music playback on the headphones through simple gestures. The thermostat is also effective in maintaining the temperature inside the ear cups to reduce sweating and discomfort during use. The Bose 700 also features an AptX codec for CD-quality output for your smartphone and audio devices that support AptX codec.
Sennheiser HD 350BT Boom Headset
The on-ear design makes the Sennheiser HD 350BT Boom Headset lightweight and comfortable to wear for long periods. It has Bluetooth connectivity which allows you to connect wireless devices such as your phone or laptop. The ear cups swivel 180 degrees which means that they will stay firmly in place while playing games or watching movies on your tablet or smartphone. Not to forget the 30-hour battery life and the fast USB-C charging ability of these awesome headphones.
This Sennheiser headphone delivers a fantastic audio experience thanks to its powerful sound, great bass, and overall clarity. This headphone also comes with Sennheiser Smart Control App, enabling users to customize and equalize the music. They are also very comfortable over long periods of time; they have soft padding that's nicely cushioned."
Also, this Headphone is a good option for gamers and other users who want a wireless headset for listening to music and audiobooks. This headphone is also suitable for Skype as it comes with an integrated microphone in the ear cup. This mic picks up sound quite well and is very sensitive. The sound isolation offered by this headset is good enough for gaming, calls, or casual listening purposes.
Sennheiser HD 350BT can be used with any mobile device that supports Bluetooth. It has a USB port and gold-plated connectors as well as a folding design which makes it easy to store and travel with.
So, hurry up and buy your favorite branded Bluetooth headphones and earbuds for the best price at Poorvika. Visit the Official website to know amazing Offers & Cashback Deals on a wide range of gadgets. Order now and get it delivered to your doorstep in two hours.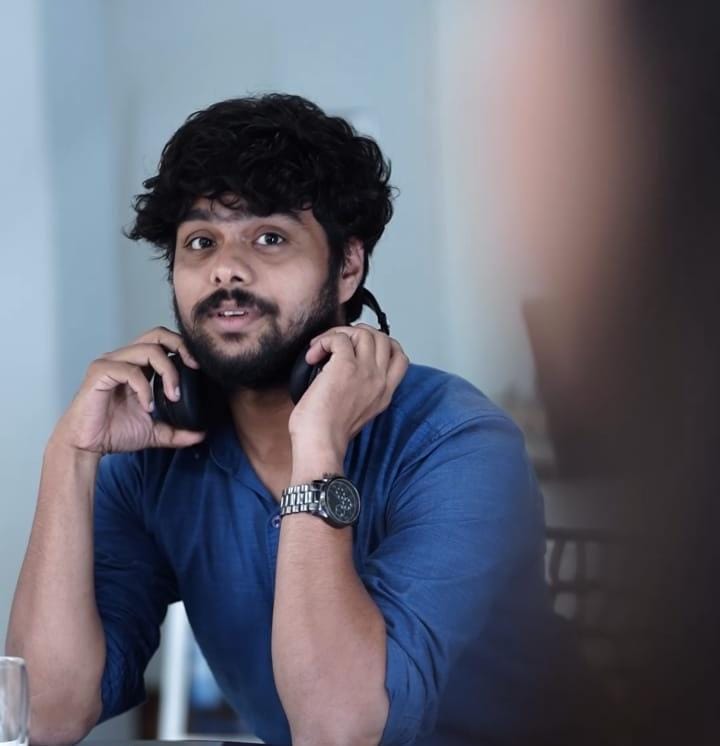 Content Writer. Digital Marketing. SEO.