08 Jan 2022
OLED vs QLED TVs: Which Technology Is Better – Poorvika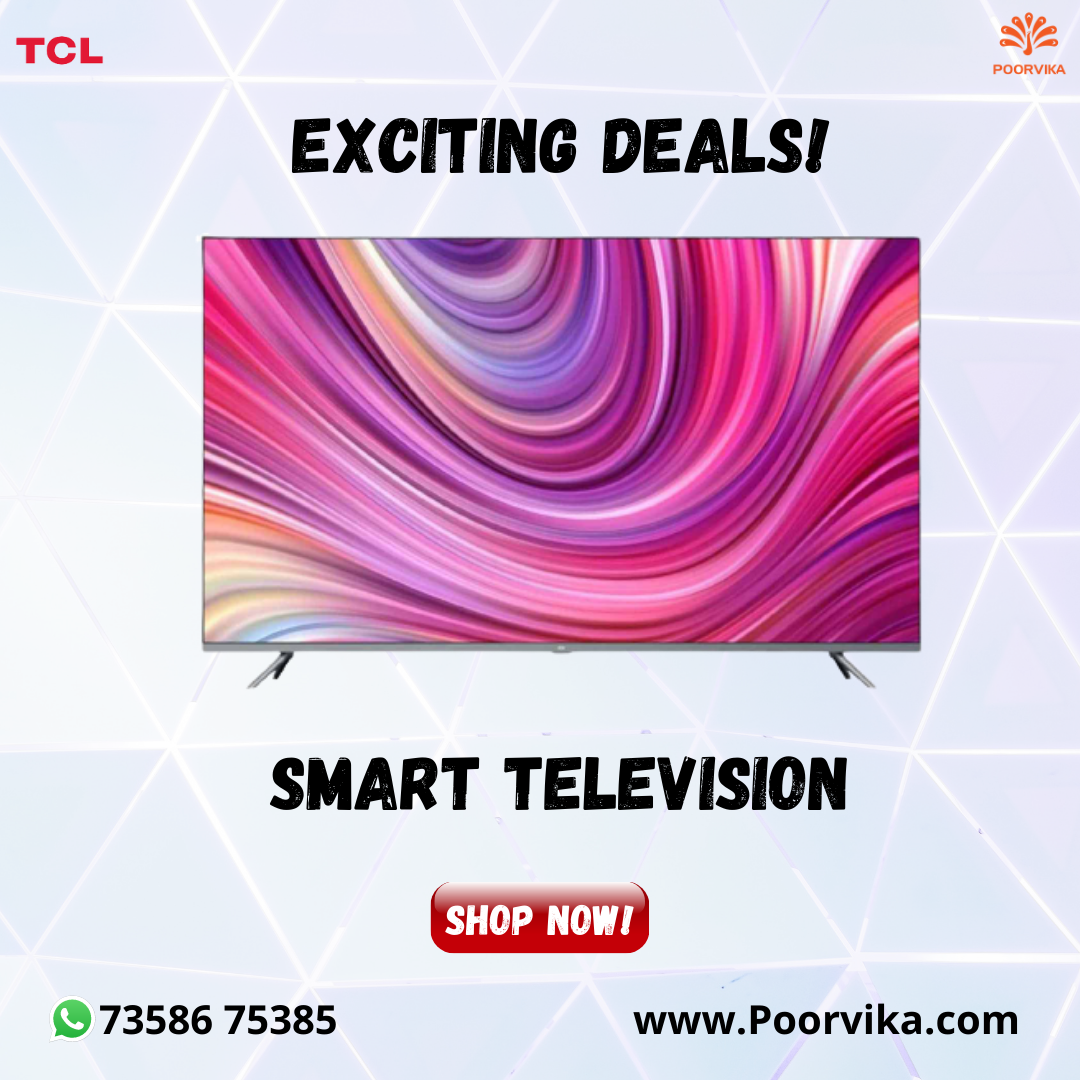 We've seen a lot of different types of technology in recent years. When looking for the best TV, there are a few things to consider before making a purchase: picture quality, size, price, and technology. There's no denying that LCD TVs have superior picture quality, and they're smaller than LED TVs. However, there are some drawbacks to these TVs compared to OLED or QLED TVs.
LCD TVs require more power than OLED or QLED displays since they use an organic light-emitting diode that can only be turned on for brief moments at a time, which is usually around 0-2 seconds. QLED TVs have solved this problem. Instead of the organic diode, they use an added layer of carbon that has a much longer lifespan.
Different technologies will also affect price since one is more expensive to make than the other. OLED TVs are also prone to pixel burn-in and image retention. That's where QLED comes in. It uses Quantum Dot technology to minimize image retention and burn-in while maintaining superior picture quality and size over LCD displays. However, QLED has been around less time, so it's harder to say if it will last as long as OLED or create issues in the future as LCDs have.
The most important thing you need to know about OLED TVs is that they use a full-array pixel matrix where each pixel is made up of individual pixels. OLED TVs can display millions of pixels and have superior image quality. First, it's reflective, with less color distortion, smudges, and ghosting. Also, the OLED screen doesn't need backlighting as LCDs do, and the TV uses metal instead of glass to help with reflection. In the future, OLED TVs will get even better as display technology improves.
OLED TV vs QLED TV
The main difference between OLED and QLED TVs is that the latter uses quantum dots and organic color filters, respectively. QLED is currently considered the best type of TV made by Samsung because it offers exceptional picture quality, speed (adaptive OSD), and internal processing. It also has a speedy response time of 1 millisecond. OLED TVs have begun to experience burn-in after a few years.
The advantages of OLED TVs include the ability to produce deep blacks, extreme contrast ratio, and wide color gamut (which means deeper shades in reds, greens, and blues), making them look natural when viewed at night. Because of this, OLED TVs are more suitable for watching movies than LCD TVs and streaming video from services such as Netflix or Amazon Video. OLED TVs also have slimmer frames and no backlight, unlike LCD TVs.
Some might think a QLED TV costs more than an OLED TV, but that is not the case because the latter is still more expensive than its LCD counterpart. Another thing to note is that some people assume that QLED TVs have better picture quality than OLED TVs, but there's no significant difference between them. The only thing that differentiates them is the panel technology used in their construction. Some even say that a QLED display has better viewing angles when compared to an OLED display, so if you are looking for good picture quality, it might be worth checking it out.
As a bonus, we will be looking at the two best-selling QLED Smart TVs in this blog.
TCL C715 Ultra HD Smart QLED TV
The TCL C715 has 4K UHD Resolution, which provides smooth lines and vibrant colors through its LCD display. The 4K UHD resolution is four times greater than standard HD resolution on other televisions. You will be able to see every detail on your favorite shows like never before with this amazing technology.
The TCL C715 has a built-in Roku intelligent TV system that allows you to stream popular channels like Netflix and HBO NOW. The TCL C715 comes with the Roku remote with voice search technology to help you find content faster.
The TCL C715's price includes a smart TV remote control, AC power cord, and an HDMI cable. There is also an Ethernet port that can connect the TV with a Wi-Fi router or modem. TCL has named this TV Roku Smart TV, which means you can access popular channels like Netflix and HBO NOW. This means that you won't have to search through your cable provider's channel lineup to find the cable shows and movies you want to watch. Instead, Roku provides the content for you for free through its Roku streaming platform.
Mi TV QLED 4K Ultra HD
Mi TV QLED 4K Ultra HD is perfect for anyone looking for sharp, crisp blacks and vivid color, with a dynamic contrast ratio of 10,000:1. When you purchase Mi TV QLED 4K Ultra HD, you'll benefit from superior contrast and high-resolution images to give your home a high-tech feel.
Play your content on the big screen with built-in Dolby and DTS sound. Hear every detail in a soundtrack, from the rumble of an explosion to the screech of tires on pavement. While enjoying your favorite movies, sports, or games, you'll never miss a moment of action, thanks to ultra-fast response time. Thanks to the 120Hz refresh rate, you'll enjoy the smooth video and outstanding performance while watching fast-action sequences.
Our unique four-sided bezel-less design lets you enjoy your content from any angle in vibrant color and crisp images. Mi TV QLED 4K Ultra HD brings you nearly all of the same intelligent, easy-to-use streaming and apps that you've come to expect from your smartphone. Features include:
Play media from local and network storage. You'll be able to watch your favorite shows and movies on Mi TV QLED 4K Ultra HD. Control playback on the big screen with the included IR remote control. You'll be able to pause, play, turn up or down the volume, and select programs with ease. Also, this TV provides full compatibility with all primary streaming services, including Netflix and YouTube, so that you can enjoy content anywhere at any time.
You can purchase the best-selling Smart TV with great features online at our website. Avail of Great Deals and Cashback Offers at Poorvika along with our 2-hour delivery option. Also, we ensure that all our deliveries are Safe and Sanitised.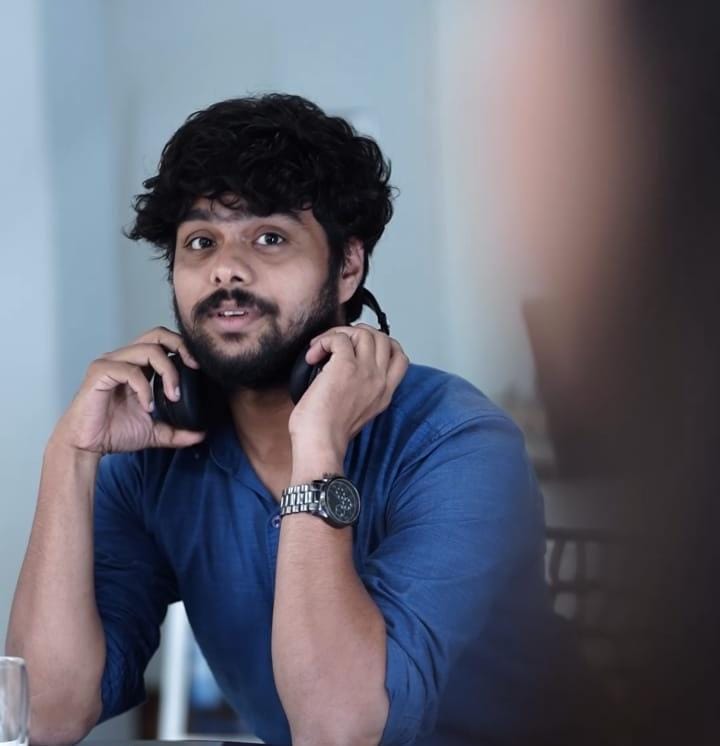 Content Writer. Digital Marketing. SEO.