15 Jan 2022
New Launch of Xiaomi 11i 5G Series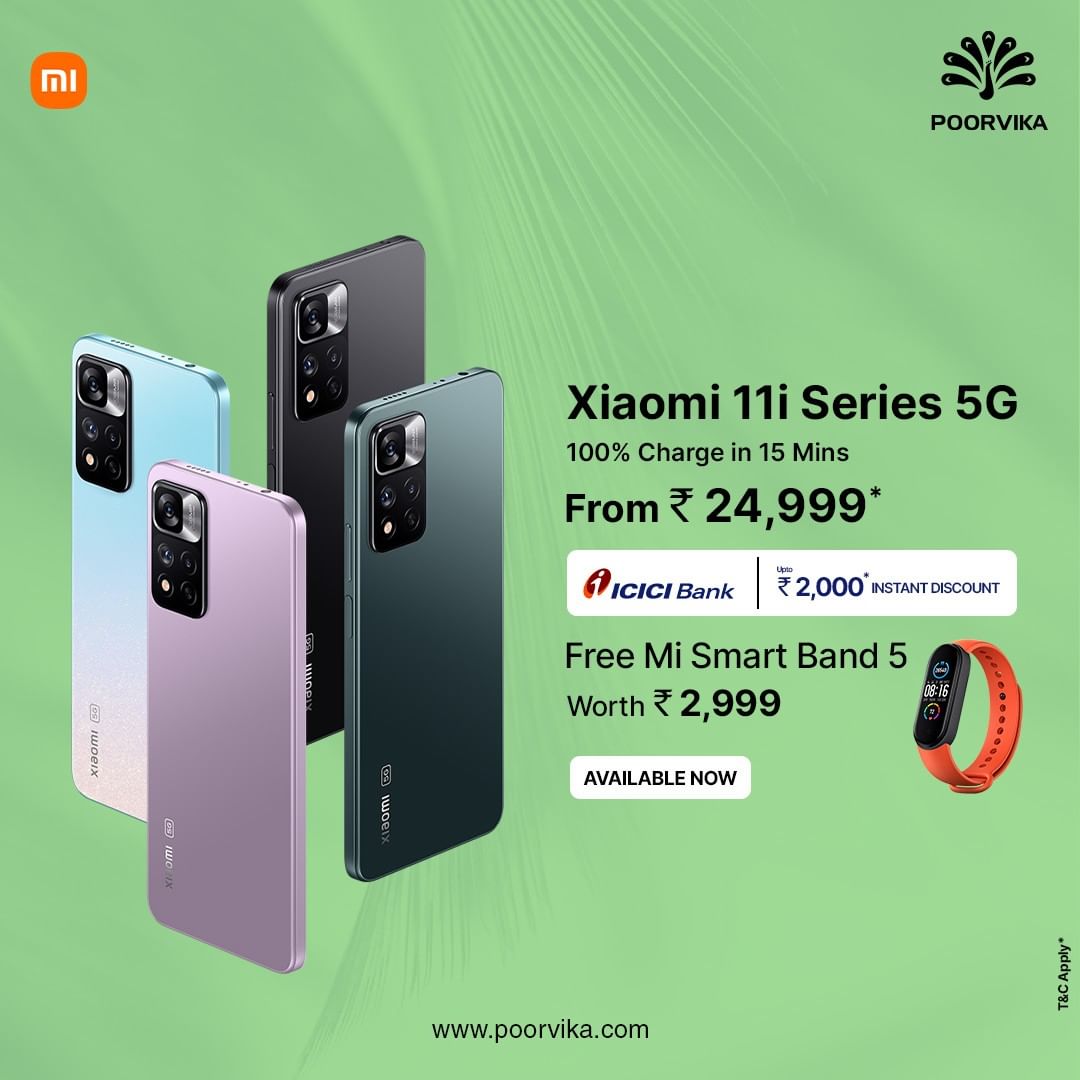 Just think of what all you can do in 15 minutes? Prepare a coffee and drink, have a quick meal, or take a powerful nap. Well, Xiaomi promises 15 minutes of charge with its new Xiaomi 11i series. It is the India's fastest charging smartphone to charge from zero to 100% in just 15 minutes.
The Xiaomi brand has recently launched its two series, Xiaomi 11i 5G and Xiaomi 11i 5G HyperCharge. Both devices carry the same specs, and just the difference is the 11i HyperCharge comes with 120W Fast Charging (with a smaller 4500 mAh battery) whereas, 11i TurboCharge comes with 67W fast charging (with a larger 5160 mAh battery). The Special feature is its 120W fast charging (on HyperCharge only), which charges quicker than any other smartphone.
Now lets's look further into its other essential specifications and features.
Display
The Xiaomi 11i 5G Smartphone comes in 16.94cm (6.67-inch) AMOLED Display + FHD with a resolution of (2400×1080). Alongside, you get a top-notch display experience with a brightness of 1200Nits – One of the brightest displays in the segment with a Contrast Ratio of 4500000:1 for a rich, colorful display Hz.
The smartphone of the screen is protected by a Corning Gorilla Glass 5 with anti-glare, and its double-sided glass body is a thing of pure beauty.
It has a 120Hz High Refresh Rate for smooth scrolling, Fast UI & Multimedia experience. And with a 360Hz Touch Sampling Rate gives you a faster touch response and smooth gaming experience.
It is available in 4 attractive colors – Camo green, Purple Mist, Stealth Black, and the Pacific Ocean.
Xiaomi 11i Camera
The camera features a Triple rear pro camera – 108MP primary, 8MP ultra-wide, and a 2MP Macro. At the front, it has got a single punch hole with a 16MP selfie camera. Photos taken using Xiaomi 11i look great – crisp, gorgeous contrast, and sharpness.
Dual Native ISO
Dual Native ISO technology is a game-changer & it allows you to get noise-free, clean-looking images each time, even in low light situations which demand higher ISO levels. It ensures a consistent low noise performance across various ISO values. Therefore, you get the advantages of a faster shutter with high ISO levels & brighter Pictures without introducing color noise resulting in exceptionally low light visuals.
Powerful Processor
On the other hand, it is packed by MediaTek Dimensity 920 5G, based on an ultra-efficient 6nm chip, and has a capable battery that ensures every task is done without lag. There are no compromises on 5G since this one supports 8 5G bands. It may not be powerful as Dimensity 1200, but it's quite an upgrade to Snapdragon 750G. Whether for multitasking or time is taken to load apps, it's all good here. Gaming is also not a problem, and even you can use high graphic settings.
RAM & Storage
Under the hood, both the series Xiaomi 11i 5G and Xiaomi 11i HyperCharge are available in two variants (6GB + 128GB) and (8GB + 128GB).
Breakthrough Technology
Xiaomi 11i 5G comes with a dual-cell battery with graphene that increases the available input power compared to a single-cell battery. The graphene application enables more excellent conductivity than standard batteries in other smartphones. And all this doesn't involve any overheating.
In 11i HyperCharge 5G smartphone, before you see the battery charge up in 15 minutes, there is a feature that you need to turn on in settings — boost mode, which is not enabled by default.
Here, Xiaomi has many built-in protective features to keep the battery in order, like overvoltage and over-temperature protection.
The groundbreaking 120W Xiaomi HyperCharge Technology allows the Xiaomi 11i HyperCharge 5G to even charge at temperatures as low as -10°C at 12W. It is unlike anything you would see in other smartphones.
That's not enough? Xiaomi has even added stereo speakers with Dolby Atmos. And these are not tiny speakers; they can get loud without distorting the vocals. And the headphone jack has been retained, so has been the IR blaster.
Verdict
As always, Xiaomi has priced its product competitively. The Xiaomi 11i 5G and Xiaomi 11i HyperCharge are available at the best price Online from Poorvika. Buy this smartphone on an introductory offer, and you're getting this product at a well-discounted price plus a FREEBIES worth ₹2499/- also can avail you a 5% Cashback offer on EMI Transactions. Order now online or visit your nearest store today!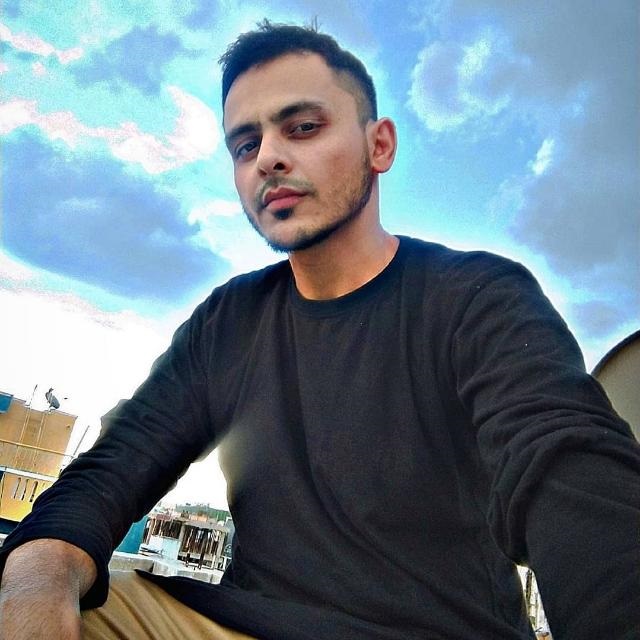 Content Writer – Digital Marketing