17 Jan 2022
Everything you need to know about Vivo V23 Pro 5G Smartphone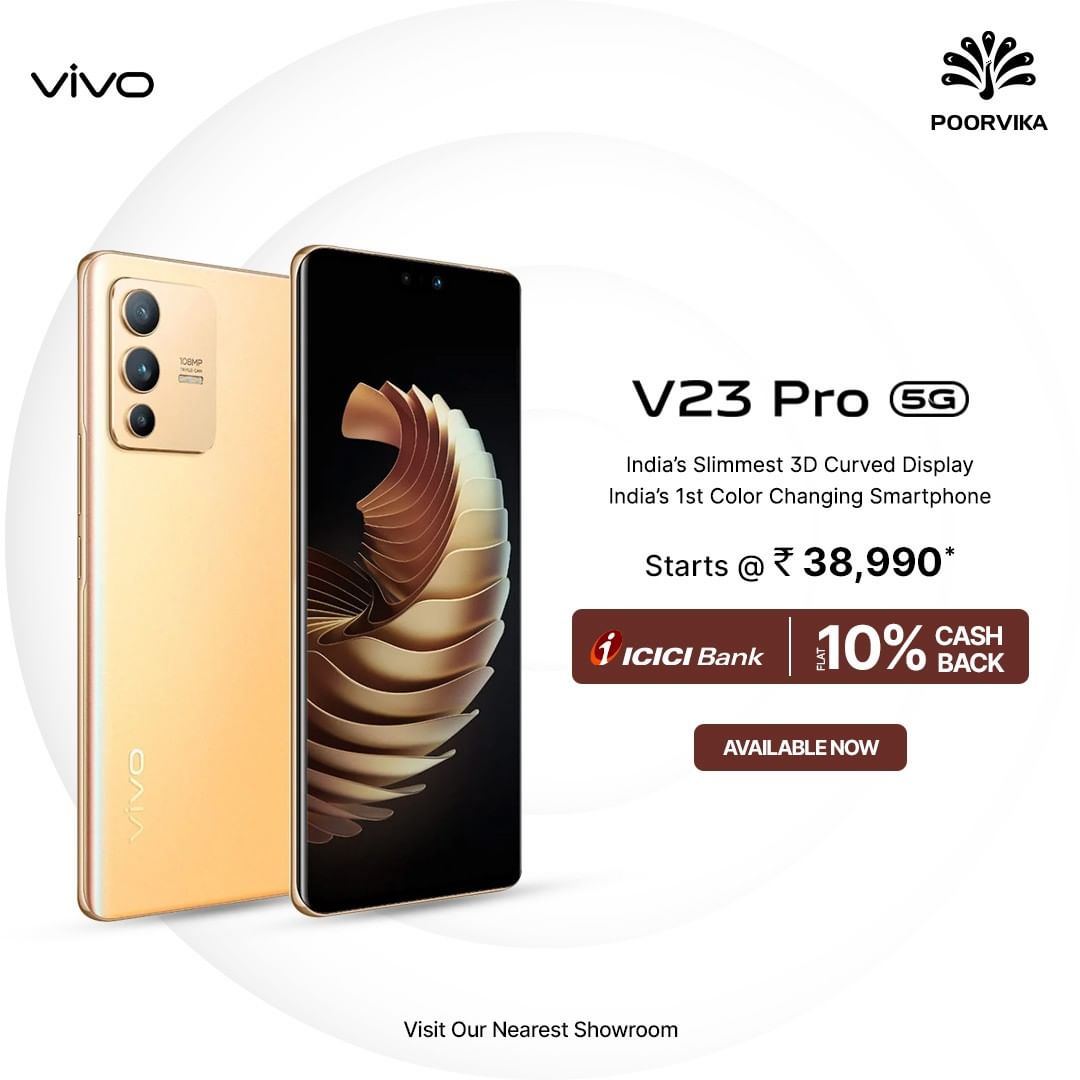 Nowadays, getting a new smartphone in the Indian market is highly competitive. With numerous smartphones available at the price of less than ₹50,000/-, it's tough for the user to pick the best one that suits their budget and requirement. Given the competition, every smartphone maker is pulling tricks to attract customers. And one such brand like VIVO is the latest smartphone manufacturer to bring something new that no one has ever tried in the smartphone market, Colour Changing back panel – Vivo V23 Pro. This smartphone offers a lot of promising features apart from a color-changing back panel and dual front camera.
Vivo brand has focussed most on this smartphone is its design. Of course, there is the color-changing AG Fluorite glass back panel from the golden shade to coral blue when it is exposed to sunlight or UV light. This is the most eye-catching feature of this smartphone, and it works pretty well; it comes in two attractive colors. Indeed, this won't work if you have a case on the back unless it is a transparent case. Apart from this, V23 Pro is super-light and weighs only 171 grams. This smartphone is quite slim and is easy to hold and use.
Display
The display in Vivo V23 Pro is a 6.56″ AMOLED + FHD display with a 90Hz refresh rate. An AMOLED display is long-lasting and has more accurate colors than the LCD. While 90Hz is enough to make the smooth experience, it is lower than the 120Hz that other smartphones offer, and that is something many people will consider while spending the cost of ₹50,000 on a smartphone. Perhaps, it is still a good display for watching movies and playing games, a pleasing experience.
Performance & Battery
V23 Pro comes in two variants 8GB RAM + 128GB Storage and 12GB RAM + 256GB Storage. This smartphone is powered by MediaTek 1200 Dimensity chipset, is a direct competitor for Qualcomm Snapdragon 870 chipset smartphone in the market. The V23 Pro 5G showed no issues in terms of multitasking and gaming. The smartphone has enough RAM to handle as many apps as you want at the same time and shows no lag sign on even split screens.
Gaming on the smartphone is also pretty smooth and good to handle high graphics games without heating up. With 8GB or 12GB, RAM is plenty for any smartphone when paired with MediaTek Dimensity 1200 chipset, and it will give a good result. No worries about app crashes or lags or heating up, even during the long hours of gaming sessions.
The battery on this smartphone is quite impressive, and it gives you 10 hours of screen time on average, which is brilliant. The battery capacity in this smartphone is 43000mAh unit is quite good, and it has 44W fast charging that chargers your smartphone to 100% in less than an hour.
Camera
From the point of Vivo, the camera has been a focus-point in the Vivo V23 Pro; it has "Professional photography." V23 Pro camera is good because it takes nice detailed pictures in outdoor lighting. If you put them on a large screen, the photos come in crisp and offer a good level of detail. In Indoors, images look good even if the light is adequate or low in conditions.
In portrait mode, this smartphone does a great job of focussing on the subject & blurring the background. And the best part is its camera does not overdo blurring of the background or not cut the edges too sharply. It does an excellent job in terms of keeping things subtle and does not make use of AI is evident.
The Vivo V23 Pro 5G has a dual front camera that houses 50MP primary shooter and an 8MP wide-angle shooter. The rear camera does an excellent job hiding the AI interference, whereas the front camera makes it evident. At the rear, the camera is a setup of a 108MP Triple Camera. You can try for beauty filters which is an inbuilt app that will brighten up your images to look more beautiful bright pictures.
One of the valuable features of the camera is its dual flash. You can set the light in various levels of warm and cool, where two LED flashes on the top corners of the screen throws light on the face. It is a great feature that many users will appreciate.
Verdict
The Vivo V23 pro 5G is a well-designed smartphone that not only comes with a color-changing back panel it also has solid performance with a good 90Hz AMOLED display.
Get a V23 Pro smartphone at the best price online from Poorvika. We offer this smartphone at great deals & offers, also available to buy at the lowest EMI options. Order online or visit your nearest Poorvika store today!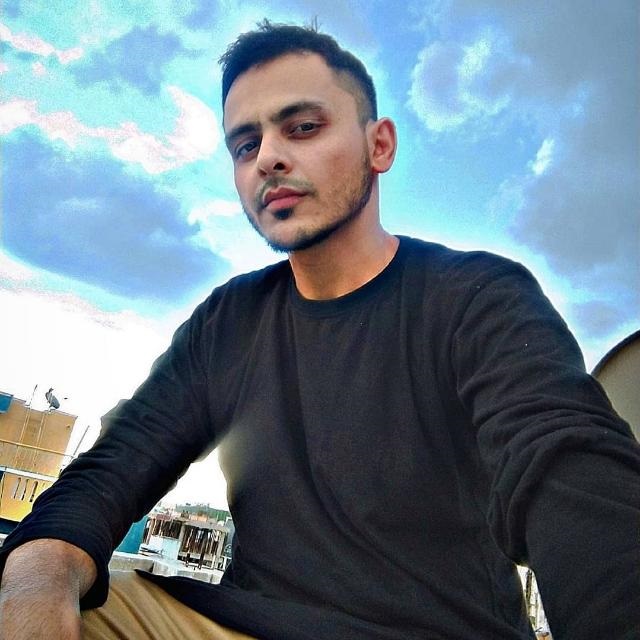 Content Writer – Digital Marketing