19 Jan 2022
Tech in 60 Seconds (19-Jan-2022)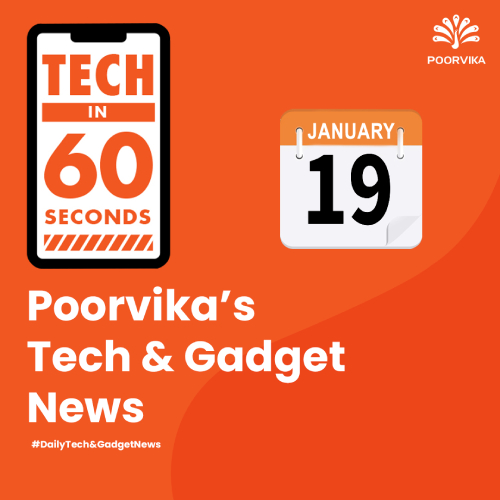 Flagship Exynos 2200 Chipset Launch Delayed. Samsung is most likely to introduce the Exynos 2200 SoC at the time of the Galaxy S22 series launch, which is expected to happen on February 8. Exynos 2200, it will come with AMD's RDNA2-based GPU, as a result of its partnership with AMD back in 2019.
WhatsApp Adds Message Reaction Settings Hinting at its Imminent Launch. we spoke about this a few days back and its getting closer now. According to WABetaInfo, WhatsApp for iOS' beta version 2.22.2.72 has added a new settings section for the management of message reaction notifications.
Microsoft Tests New Feature to Let Users Follow YouTube Creators in Edge. A new "Follow creator" button will pop up on Edge's address bar whenever users are on certain followable channels on YouTube. This will create a personalized feed in Edge's Collections section.
WhatsApp to Add New Drawing Tools on Android, New Chat Bubble Color on Desktop. The new pencil tools will allow users to choose the thickness of their drawings. The new chat bubbles have a darker shade of green as compared to the older chat bubbles.