22 Jan 2022
Tech in 60 Seconds (22-Jan-2022)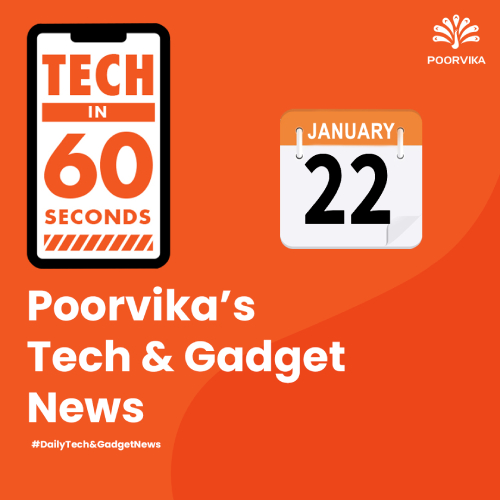 Microsoft Launches HoloLens 2 Mixed Reality Headset in India. The headset comes with transparent holographic lenses, supported by 2K 3:2 light engines.  there is an 8MP RGB camera that can record 1080p videos at 30 FPS. It enables users to make video calls via the HoloLens 2 headset.
WhatsApp Adds In-App Chat Support on Android and iOS. To access it, you can head to the WhatsApp Settings -> Help -> Contact Us. Once there, you will be asked to type in the issue you are facing, following which WhatsApp will get in touch with you via a chat to help you resolve the matter. 
Microsoft to Buy Activision Blizzard for $68.7 Billion. Blizzard is one of the big wigs of the gaming industry with titles like Warcraft, Diablo, Overwatch, Call of Duty, and Candy Crush . Microsoft plans to bring some of the titles under the Xbox Game Pass.
YouTube Premium and Music Get a New Annual Plan with an Exciting Offer in India. The YouTube Premium annual plan, which comes at Rs.1,159, is much less than the Individual plan that comes at Rs.129/ month in India which would be Rs.1,548 for a year. So in case you wish to get your YouTube premium here's something you should take a note of.