25 Jan 2022
Marshall Uxbridge Voice With Amazon Alexa Bluetooth Speaker: Review – Poorvika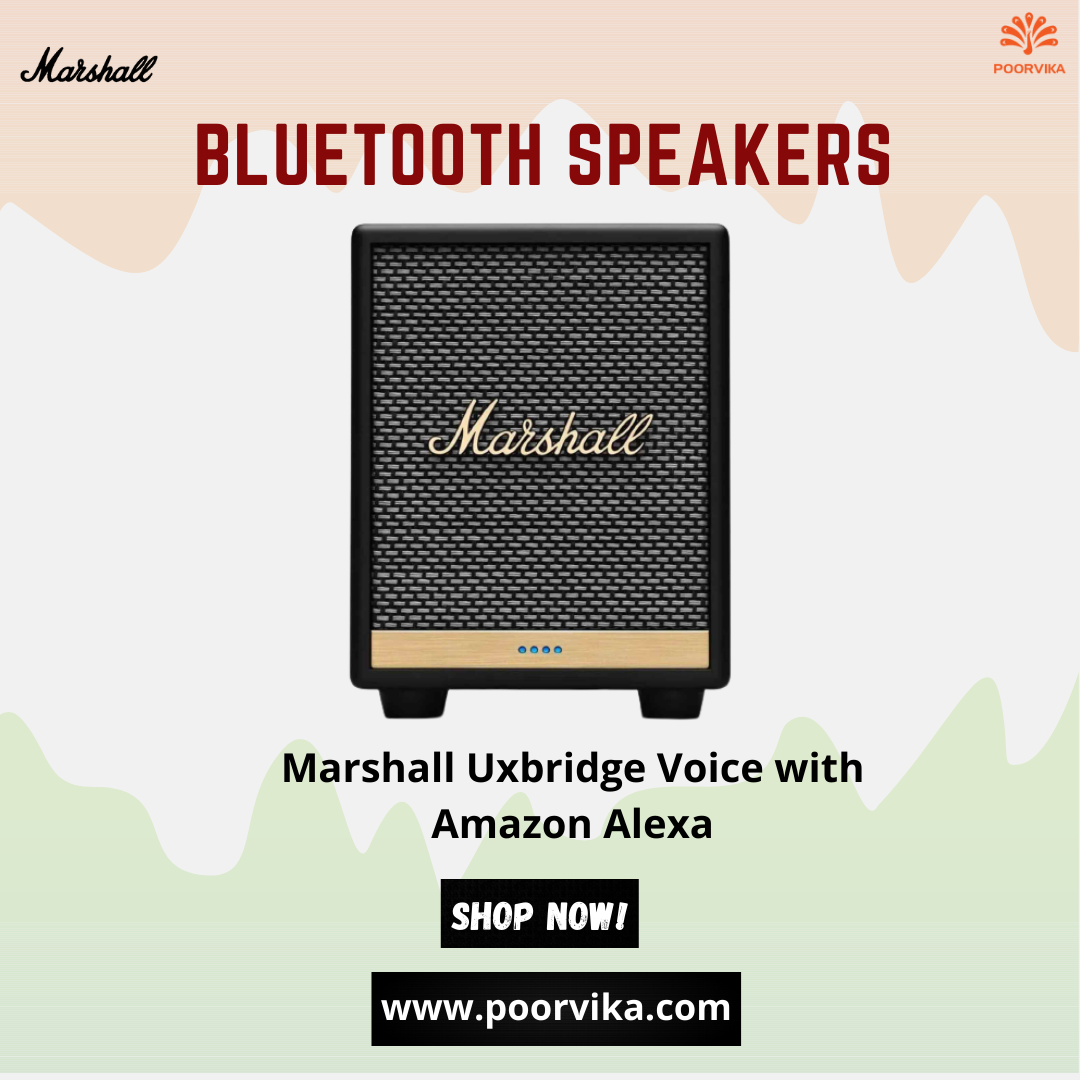 Marshall makes a lot of great audio gear, from amps to earbuds, but they have just surpassed themselves with their new Bluetooth speaker. It is the Marshall Uxbridge Voice Speaker, and it comes with Amazon Alexa built-in! That's right: you can now ask Alexa for anything from the weather forecast to your favourite song on Spotify. Haven't you got a clue what this device sounds like? Don't worry about that, and we got it covered for you. In this blog, we will be looking at the specifications, amazing features and reviews of Marshall Uxbridge Bluetooth Speakers.
The Marshall Uxbridge is a Bluetooth speaker that offers impressive sound quality at a reasonable price. It is the perfect companion for any audio lover. The speaker is small, easy to carry around and comes with rechargeable batteries that can last up to 14 hours per charge.
Design
The Marshall Uxbridge is a small Bluetooth speaker that measures 128 x 168 x 123 mm in dimensions and weighs around 1.2 kgs. The product has a rubberised coating on its body and comes with controls built into the top, where you can adjust the volume, play/pause, customise and skip forward/rewind songs using the buttons.
At 150 watts of power per channel, this device can fill even a big room with sound at total volume without distortion or feedback. So, with its rugged exterior and its easy to access controls, Marshall Uxbridge Speaker is ready for your next party or outdoor event.
Connectivity
The Marshall Uxbridge is a Bluetooth enabled speaker that can provide high-quality sound even when there is no power source. Through Bluetooth technology, the device gets connected to your smartphone or other devices wirelessly. You can also connect the device without smartphones through an auxiliary audio cable for your car (headphone jack). The speaker comes with a USB cable that allows you to charge your device when you have no access to a power source. On the left side of the speaker, it has a charging port.
It has a microphone that allows you to answer phone calls and talk hands-free without using your phone. This device also has a built-in FM radio so you can listen to your favourite stations, whether it be on the beach or in your bedroom.
The speaker also comes with a 3.5mm jack, so you can use it as a regular speaker and connect it to any computer, laptop or mobile device you want. You will also be able to use Amazon Radio to play all your favourite music in one place and use One-press EQ controls for perfect sound performances.
Audio Quality
In terms of the audio quality, there's obviously a considerable difference between this speaker and its more expensive counterparts. This device supports High-Resolution audio, and bass frequencies are one of the best in comparison to the other devices, and also, it's enjoyable to listen to with crisp treble tones. This Bluetooth speaker is great if you want an affordable model that offers an old-school audio experience.
Also, this Amazon Alexa voice-controlled speaker has an omnidirectional and integrated subwoofer that delivers deep bass from its compact and rounded design. The Marshall Uxbridge Speaker also offers 360 degrees of sound and has a 'Night Mode' mode where the volume can be reduced by up to 80% in order to reduce distraction at night time.
This Alexa supported speaker is more than just a source of music. It's also an access point for hundreds of skills, apps, and smart home devices. Maybe you don't have to say anything at all and just let the device do the talking. One of the best ways to use this device is by pairing it with the Marshall Uxbridge Bluetooth speaker so you can control your playlist without touching any buttons on your phone or tablet. The setup process is easy, and there are no complicated steps involved in using this product.
So, hurry up and buy your favourite branded Bluetooth Speakers and Headphones for the best price at Poorvika. Visit the Official website to know Marshall Speaker Price amazing Offers & Cashback Deals on a wide range of gadgets. Order now and get it delivered to your doorstep in two hours.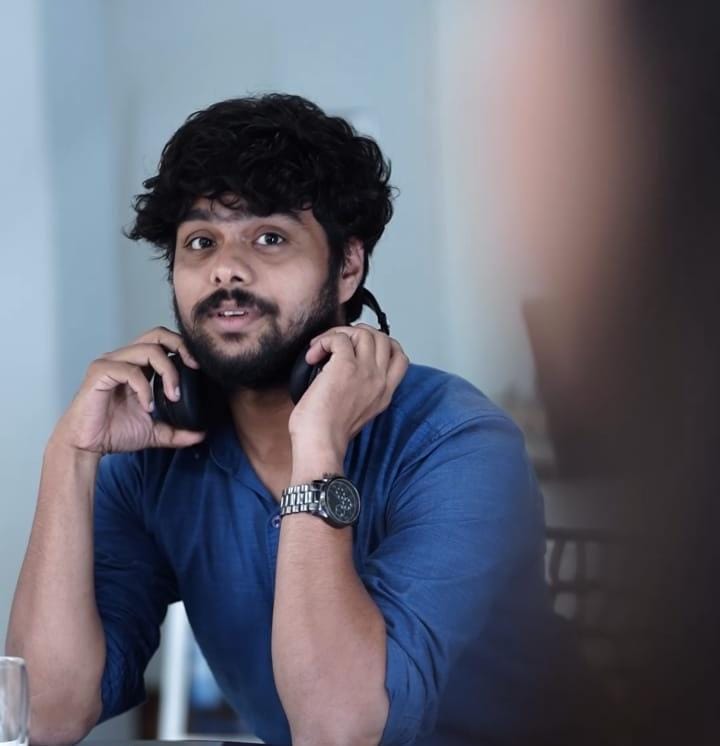 Content Writer. Digital Marketing. SEO.