27 Jan 2022
Everything you need to know about the 2021 Samsung Galaxy Tab A8 Tablet

When it comes to Android tablets, Samsung stands out as one of the is leaders in this field without question. The tech giant has been making phones and tablets for years now. One of their most famous tablets is the Samsung Galaxy Tab A8, however, what does it have that makes it worth buying? Here's Everything you need to know about the new 2021 Samsung Galaxy Tab A8.
Let's keep in mind that the 2021 A8 is a 10.5-inch tablet that is reasonably priced for its features. Its aimed at users who want a tablet for both recreational and casual use. This device is perfectly portable despite its large yet slim 161.9 x 246.8 x 6.9mm size as it weighs a mere 508 grams, making it lightweight. Also, its slim silhouette is hardly noticeable when in your bag due to its sleek build.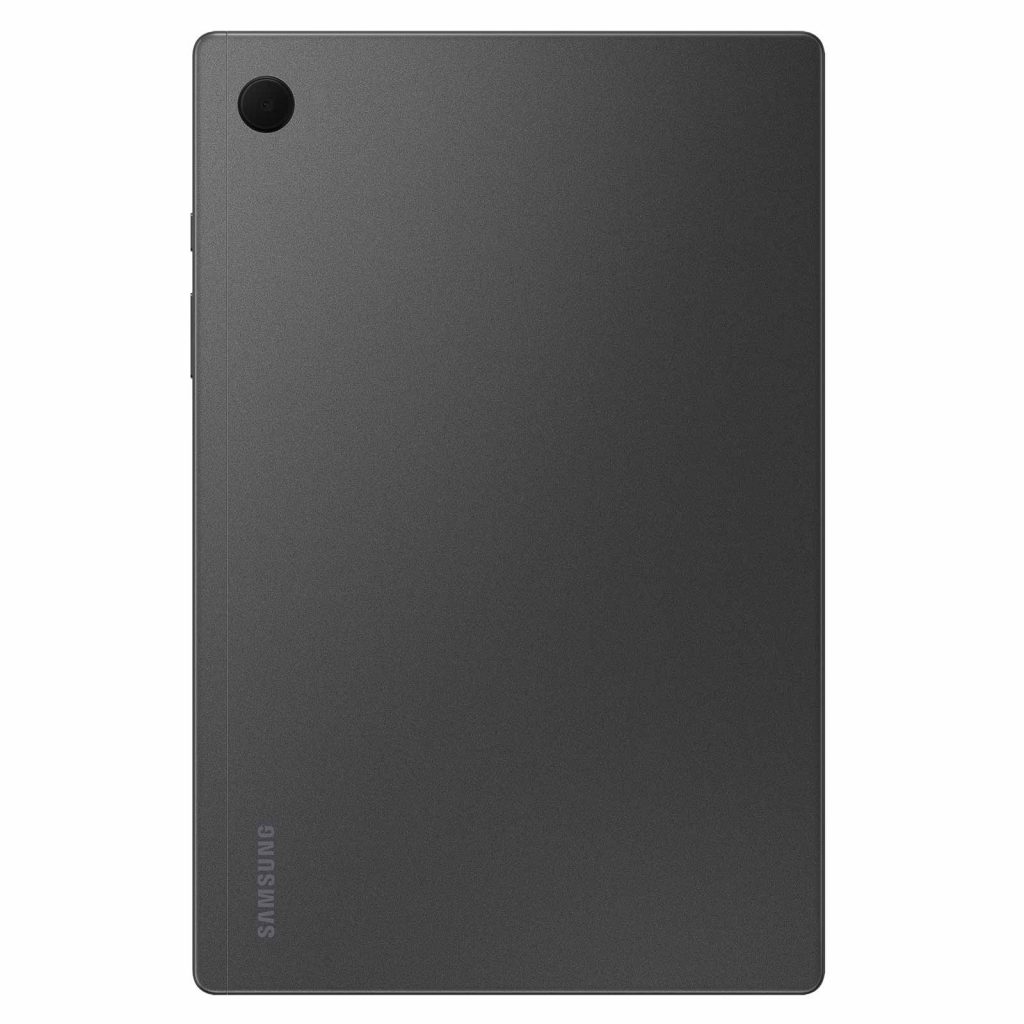 The Build
The first thing you will notice about the Samsung Tab A8 is that it is a well-built device. The metal casing on the rear of the tablet's chassis gives it a very sturdy yet premium hand feel. The front of the tablet comprises a large display; however, its slim symmetrical bezels measuring just 10.2mm give you more viewing area than most other tablets.
Although the new Samsung Tab A8 isn't built to compete with flagship tablets, this near-budget tablet comes with a significant spec upgrade over its predecessor.
Display:
The most noticeable change is the size of the display. The new A8 comes with a 16:10 wide 10.5-inch TFT panel featuring a 1920×1200 resolution. The screen's 216PPI density makes its color depth even more evident, giving you imagery that is both crystal clear and full of color.
The black bezels are almost as slim as its more premium competitors giving you a decent 80% screen-to-body ratio.
Audio:
The A8 features quad speakers that are positioned rather well, with two on the top of the tablet and two on the bottom. The audio quality is further enhanced thanks to Dolby Atmos support giving you a great entertainment experience when combined with the large screen.
Processor:
As mentioned earlier, this device is not built to compete with other flagship tablets. However, its entry-level Octa-Core Unisoc Tiger T618 SoC does provide decent performance.
The chipset comprises two ARM Cortex A75 cores that are clocked at 2 GHz and six ARM Cortex A55 cores that are aimed at power efficiency at up to 2 GHz. A Visual Digital Signal Processor clocked at 936 MHz handles its AI Acceleration-based functions.
The Chip also has an integrated ARM Mali G52MP2 GPU for graphics. The 12nm FinFET SoC includes an LPDDR3-933 / LPDDR4x-1866 memory controller, an LTE modem, and a Tri-Core ISP – Infineon's 32-bit microcontroller architecture. It seamlessly unites all the elements of a RISC processor core, a DSP, and a microcontroller in one chip.
Although not very powerful, the A8's Octa-Core SoC is definitely capable of handling everyday tasks without problems.
RAM and Storage:
In regards to handling everyday tasks, RAM and storage are very important elements of any computing device. The 2021 Samsung Tab A8 comes in two RAM variants: 3GB and 4GB at 1866MHz. This is more than enough memory to let the device multi-task with ease. Both the RAM variants don't lag even with multiple browser tabs open at the same time.
The device comes with 3 storage options as well: 32GB for the 3GB RAM variant and 64GB and 128GB for the 4GB RAM variants. However, if you still need more space, the device does have expandable memory up to 1TB via External Memory Cards. The expandable storage is very useful when it comes to storing a large number of media files that can sometimes be heavy.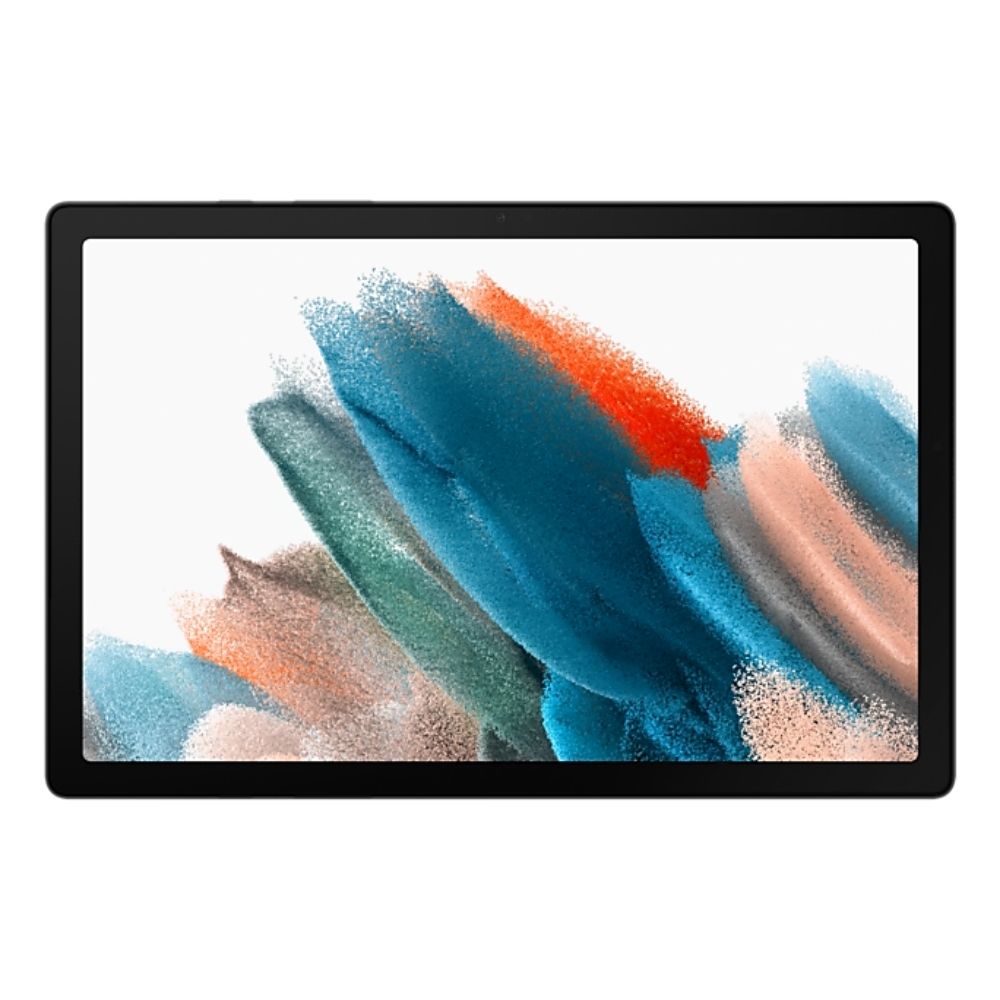 Camera:
Another useful feature that tablets are known for is the camera. They are very handy when scanning documents, taking pictures and videos, or even attending video calls or online classes. The A8 comes with two cameras: a 5MP Front Facing Camera and an 8MP AutoFocus Rear Camera that allows for 1920×1080 FHD video recording at 30fps. The front camera is not exactly best to take videos with but is sufficient for video calls and selfies.
Other Features:
The A8 comes with a host of other features that help with increasing your productivity as well.
Samsung TV Plus App:
Galaxy Tab A8 allows you to watch hours of news, movies, sports, kids' content, and much more via the Samsung TV Plus app. It even has a GUIDE that lets you see what's on the app at present or information regarding programs or content coming up next.
Samsung Screen Recorder:
The Samsung Galaxy Tab A8 has a built-in Screen Recorder feature that allows you to record live online classes in a simple, hassle-free manner. It has an option that lets you make a note of key areas in your session by marking directly on the content being recorded. After that, you can easily access the content at any time you wish offline at your convenience.
Samsung Multi-Window:
The Multi-Window feature of Samsung is known for boosting productivity. The split-screen option allows you to split the screen in two and have two windows open side by side. You can even simply drag and drop Notifications, share content between apps, and much more.
You can get the New 2021 Samsung Galaxy Tab A8 right here at Poorvika for the price of Rs – ₹21,999
We also have a load of other exciting offers, discounts, and Easy EMI finance schemes curated just for you. Don't forget to get the Poorvika Protection Pack at just Rs.649 to protect all your devices from accidental physical and liquid damage.
Opt for our 2 Hours Fast Delivery every time you make an order to have it delivered right to your doorstep. Our delivery experts take every precaution required to have your orders handed to you safe and sanitized.