27 Jan 2022
Is it advisable to buy a TCL TV compared to Samsung?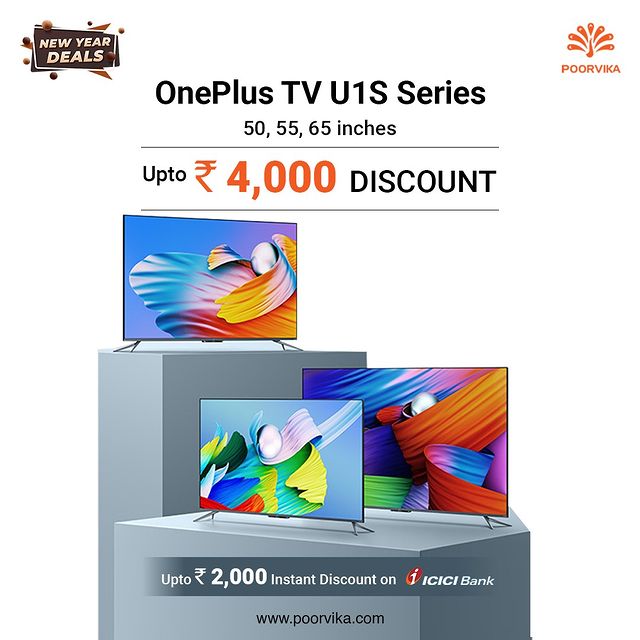 If you're in the market for a new TV, you might be trying to decide between Samsung and TCL models. Both offer models at a variety of price points and with different features. If you're not sure which to go with, it can be helpful to know what separates them from one another. In this blog, we'll outline some of the key differences between these popular TV brands in order to help you make an informed decision when choosing your next television purchase!
Overview
Samsung offers a wide range of TVs, from budget options to high-end premium TVs featuring cutting-edge technology. Their products are sold in most retail stores and online retailers, so it is convenient for consumers looking for any type of TV. On the other hand, TCL offers less expensive options with a focus on design and performance. Their TVs tend to be sold in more specialized stores and online retailers such as Poorvika.
The reason that fewer retailers are carrying TCL models is that they are manufactured merely. Although they have the same variety of customizable features, they aren't as widely accessible as Samsung models. Not that this is necessarily a bad thing! It can give TCL products more exclusivity, which should appeal to consumers who prefer more unique products.
Samsung vs TCL
Samsung and TCL both offer a variety of specifications, each with its own set of benefits. Samsung models are known for their innovative technology packed into their TVs. Models from their premium QLED lineup boast 4k resolution and quantum dot display, advanced color technologies that deliver rich, brilliant color. They also offer curved screen options to maximize the viewing experience by surrounding the viewer with a wide picture.
TCL tends to focus on more affordable TV models without sacrificing quality or performance. Many LED televisions feature advanced features like P5 picture quality enhancement and a 120Hz refresh rate. Their TVs are designed to be more affordable, making them an attractive choice for consumers who want a TV but can't afford to pay for a high-end model. Both brands offer accessible prices, so you should be able to find a TV that fits your wallet.
Tips to purchase: TCL vs Samsung
Are you primarily concerned with picture quality, or are you looking for more advanced options? Are there any specific features that would help enhance your viewing experience? Take some time to consider these questions before making your final selection.
Before purchase, it's usually a good idea to set your budget on any television purchase. Both brands offer a wide range of models with different price points, so you shouldn't have any trouble finding a model that fits within your budget. You may be able to find savings through buying online as well. TCL offers some TV models exclusively online, which helps to keep costs down. It may also be helpful first to determine what you're looking for in a TV before you start shopping around.
TCL and Samsung both have unique offerings, and each brand has its following of loyal fans. If you're not entirely sure which model to choose, read some TV reviews to figure out which features are most important to you and what brands rank highest among consumers. The more that you know about the different TV options, the better you can make an informed decision when choosing a new TV! Before purchasing, it's also a good idea to check for rebates or discounts online as both brands offer special offers from time to time.
Also, when shopping for a different TV set, you need to know what you want from your TV set. To find out your needs, do some research online or ask someone a bit more knowledgeable about TVs. You can also look at other people's reviews online to see how they liked their new televisions. You could also come into our store for assistance or advice on which TV is best for you.
Standard Features of TCL TVs
Many people are moving on from old-fashioned TV sets to digital televisions. The technology of these televisions is constantly advancing, and it will continue to for years. There is a lot of information about television programming, but one crucial point that does not often get mentioned is the features of TCL TVs. A few features are HDR support, advanced color support, and many different things on board with remote control.
High Dynamic Range (HDR) supports videos with more contrast and higher brightness levels than current HDTVs without adding grain. HDR movies and pictures are enhanced by the addition of high contrast and brightness to the image and contrast and brightness to the color range. HDR is the next big thing in technology for television. HDR capability comes from the contrast ratio and brightness of the TV. The TCL IPS TVs have a contrast ratio of 100,000,000:1 and can display up to 600 nits of brightness. These two features help create excellent HDR quality.
Advanced Color Range (ACR) is also important for TV technology. ACR refers to the more natural color level on TVs than before. Current HDTVs are limited by their reds and greens, but these newer TCL TV sets have much better color ranges in reds, greens, blues, and white balance levels with the use of quantum dots.
Some of the Other features include:
Information Display: Displays all the necessary information about your TV and its settings like brightness, contrast, etc.
Time Zone Settings: This allows you to set up your time zone to display every time zone on the screen.
Advanced Picture Settings: This allows you to adjust picture quality without going into a complex setting and working with multiple menus.
Quick Access Menu: Finds a particular app or feature quickly on the television by pressing a button on the remote control three times in succession.
Smart Hub System: Streams apps from the internet, including Netflix, Hulu Plus, Sling, and more, including the Roku system.
You can purchase the top-selling Smart TV with Advanced features online at our website. Avail of Great Deals and Cashback Offers at Poorvika along with our 2-hour delivery option. Also, we ensure that all our deliveries are Safe and Sanitised.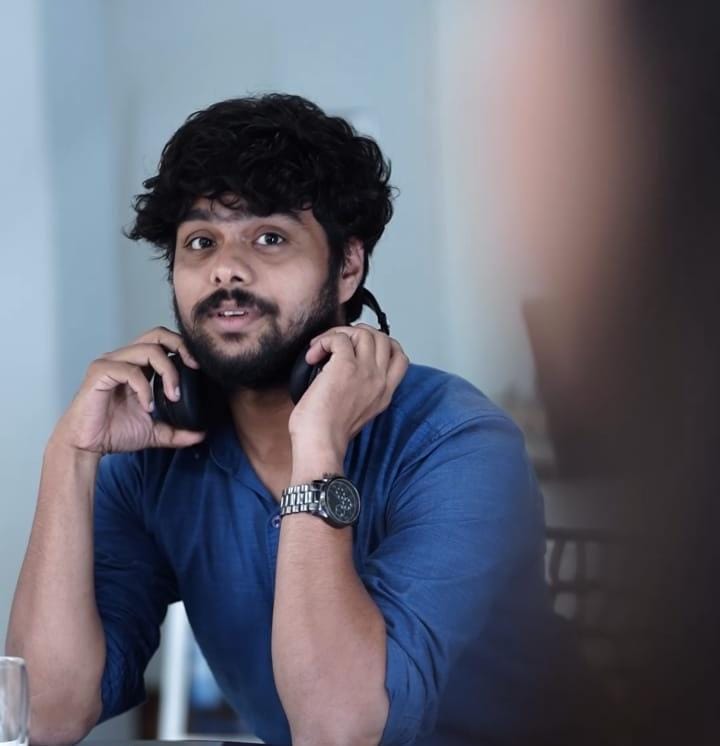 Content Writer. Digital Marketing. SEO.