28 Jan 2022
The 3 Best TCL TVs of 2022: Reviews and Smart Features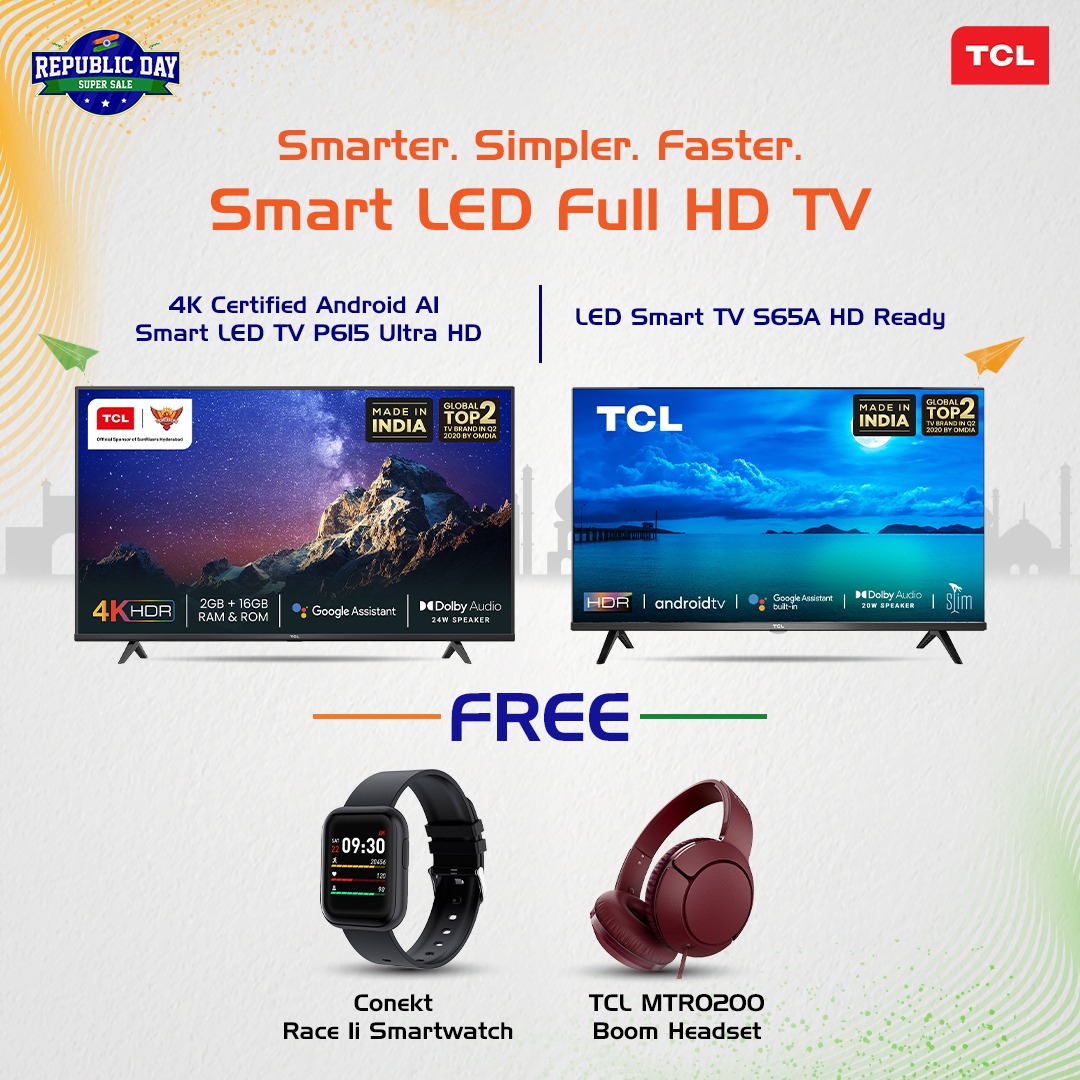 If you are in the market for a brand new TV but don't want to spend your hard-earned money, then you might want to consider looking into a Smart TV from TCL. These televisions have built-in apps and functions through which they can connect with other devices like phones or gaming consoles. Despite being more expensive than non-Smart TVs, these kinds of televisions offer some pretty incredible benefits and Smart features, which we are going to go through in this blog. So, let us look at the Top 3 TCL Smart TVs for now.
TCL Smart QLED TV C715 Ultra HD 
The TCL C715 is a top-of-the-line television with excellent clarity and picture quality to meet all your entertainment needs. This television has an ultra-slim design that easily fits any living room or bedroom. The TCL C715 also has a remote control for easy use without having to constantly reach up for the remote, as well as four HDMI inputs, including one that supports 3D gaming for all your entertainment needs. With this tv, you can link it with other TVs wirelessly via WiFi or Miracast technology to create surround sound audio in different rooms. The TCL TV also has dual-band WiFi for faster and more extensive internet connections.
This Smart TV has a dynamic contrast ratio of 100,000,000:1 and gets brighter than 25 times that of other televisions. Also, this Smart TV includes picture presets that range from movie to sports mode. You can use the picture settings to change the brightness and picture quality of any program you are watching to provide a clear image you can see with bright colours. In addition to this, This TCL Smart TV is powered with Quantum Dot Dramatic Dolby Vision IPQ Engine, which is specifically designed to provide crystal clear video to the users.
This TCL Smart TV has a built-in subwoofer, and sound technology that brings the audio closer to you, making it seem like the people on screen are right there in your living room. This television also comes with two speakers with Dolby Atmos 3D Audio and DTS Smart Audio Processing that helps add to the surround sound quality.
The TCL C715 offers wide viewing angles, so you can enjoy it no matter where you are in the room. This TCL TV also has two USB ports and 3 HDMI Ports on the back that you can use to plug in your flash drive or other digital devices. This TV also has a built-in cooling fan to keep it cool for long periods of viewing time. As added Smart features, this TV comes with hands-free voice control built-in where you can set reminders alarms, control the TV volume, channels and many other options without having your remote in hand. You can even control the smart lights, fans and other Smart appliances with a command.
TCL P615 Ultra HD Smart LED TV
TCL P615 Smart LED TV is a great mid-range Smart TV. This model features many functions that you would get in an expensive model, but without the heavy price tag. One great feature is its thin-bezel design. This makes the television look great, and it also helps to make sure that your viewing experience is as immersive as possible.
This Television comes with Dolby Vision HDR and offers a 120 Hz refresh rate for better motion quality, as well as 3 HDMI ports and 2 USB ports. The highly responsive remote control only needs one AA battery to work, so you don't need to worry about buying new ones all the time. It also includes Bluetooth functionality with built-in speakers so you can listen wirelessly to your favorite music on this TV.
TCL P615 is the ultimate TV for just about anyone. It's got way more than you need but has all the basics that most people want. And of course, it's got just about everything that makes TCL TVs so great: 4K resolution with HDR and Dolby Vision compatibility, 120Hz refresh rate and Atmospheric Micro Dimming for fast-paced content like sports and action movies, true blacks with self-illuminating Dynamic Color Enhancement Technology so you can enjoy deep color saturation even in dark rooms, and more.
This kind of product can be used for a wide variety of purposes. It can be used to access emails or surf the web, allowing you to use it to send text messages, browse social media sites and even watch Netflix. Most models even offer voice control and their apps and media players. Most Smart TVs come with a smart remote that allows users to navigate the system without turning on a computer or laptop.
TCL LED Smart TV S65A
TCL LED Smart TV S65A makes television more exciting than ever before: faster, smarter and with a sleeker design. The new smart TV from TCL is designed to bring you exciting multimedia experiences like live sports and movies in crisper and clearer images while delivering more online content faster with IPQ Engine and Wide viewing angle.
TCL Smart TV S65A is the latest smart TV from TCL, combining a gorgeous, innovative design with cutting-edge technology. Powered by Google Cast, the most advanced universal entertainment system, lets you stream millions of apps and videos on demand. With Google Assistant made available, it brings you easy access to all your favourite content for a smarter daily lifestyle.
With an expanded smart platform that includes TCL's G-sensor technology and local dimming, users can enjoy high-quality viewing without compromising on picture quality in any light. The built-in 4K UHD player supports a high dynamic range (HDR) for richer and brighter images. The Smart TV interface is easy to navigate, so you can enjoy a more convenient lifestyle, while the included TCL Apps platform provides access to a wide range of apps that provide immersive entertainment features and exclusive content.
The Audio quality of the TCL S65A Smart TV is powered with Dolby Audio and DTS Decoding Technology to provide high-quality crystal clear audio along with Smart volume technology, which allows the TV to automatically adjust the volume according to the genre and eliminate fluctuations in the volume.
The multiple connectivity options include two HDMI and USB ports, WiFi and Ethernet, while the Android TV platform comes with access to apps from Google Play Store and thousands of free video streaming services, including those from YouTube.
You can purchase the best selling TCL Smart TVs with Advanced features online at our website. Avail Great Deals and Cashback Offers at Poorvika along with our 2-hour delivery option. Also, we ensure that all our deliveries are Safe and Sanitised.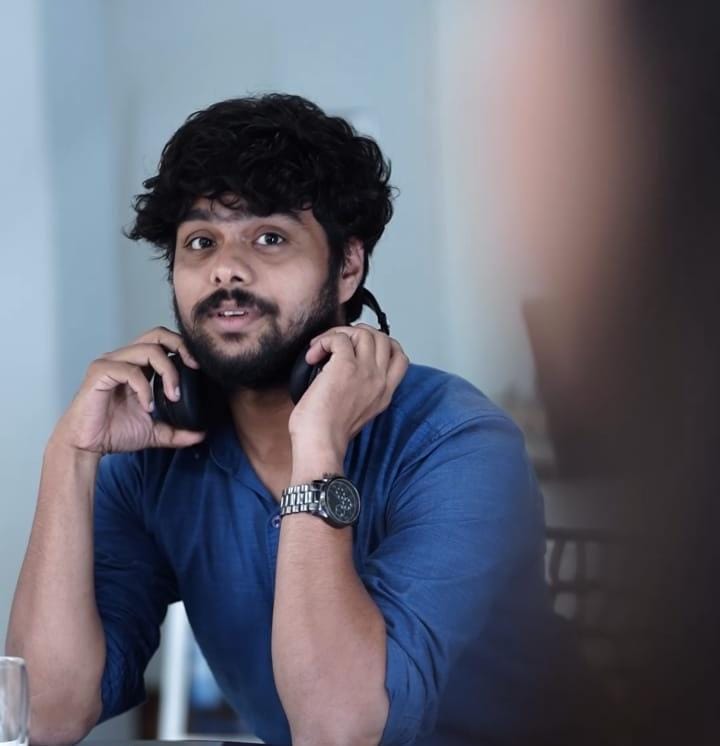 Content Writer. Digital Marketing. SEO.