08 Feb 2022
Realme Smart TV 4K review: An Affordable Premium Option

The Realme Smart TV is a low-cost smart TV that redefines the word 'smart'. It's an affordable, plug-and-play 4K television set with various smart features that make it easy for anyone to get the most out of their new purchase. Whether your goal is to watch Netflix or YouTube or learn a new language, the Realme Smart TV has got you covered with a large selection of preloaded apps and capabilities. It's easy to use and simple to switch from one app to another while still watching what you want on your screen.
Display
The Realme TV is a 43-inch and 50-inch Smart television that offers multiple viewing modes. It comes with a built-in NXP i.MX6 Solo Lite quad-core processor and Android 5.1 Lollipop software along with pre-installed apps like Skype, Netflix, YouTube and others. 
The TV even supports 4K content for a picture that's four times more detailed than 1080p content, along with TÜV Rheinland, which makes the screen emit low blue light and ensures no strain to our eyes even after watching the TV for a long time. This TV also comes with Dolby Vision and Chroma Boost Engine Picture, which ensures an amazing visual feast to the viewers.
The different viewing modes allow you to access the features you need at specific times. There's a Game Mode that lets you play games on your television without any limits. It also allows you to run multiple Android applications simultaneously, so if you want to do other things while you enjoy some video, this is the perfect feature for you.
Design
The design of the TV is a sleek and compact shape that measures just 96 x 7.6 x 56.3cm. The weight of the TV itself is light, coming at around 6kg, which makes it easy to carry from room to room if need be. The curved edges make it feel like it packs more power than your average LED screen but doesn't take away from overall aesthetics. Ultimately, this sleek design will only get better as time goes on and as we start receiving new updates to improve the usability and functionality of this product line.
Finally, at the bottom centre of the TV, there is an opening that we assume allows for heat dissipation whilst also allowing for easy access to screws and whatnot should it require any repairs or upgrades in future.
Connectivity
Since it's designed by Realme, the Smart TV is compatible with the Realme smartphone app. It also features Wi-Fi connectivity with dual-band 2.4GHz/5GHz capabilities as well as Bluetooth 4.1. There are also a few functionalities that help when using the TV monitor as an interactive screen. For example, there's an Android mouse app and a remote control app, which can be used by connecting your smartphone or tablet to the Smart TV via Bluetooth. You can connect your device via Wi-Fi or Bluetooth and use it as a remote control. 
Also, the RealMe Smart TV features an Ethernet LAN port, A/V Input-Output ports, Component input, Composite video input, and four buttons on the top side of the TV to activate remote control open media options, and a button for DOLBY surround.
Speakers
It has 24W Quad Dolby Atmos Speakers, two on the bottom and two on the back of this flat-screen TV, which is responsible for providing rich and powerful audio to the users. There is one subwoofer as well that is placed at the back. The soundbar can be separately purchased and placed on the bottom between these speakers, while the remaining four would be spread out below it.
Smart Features
The Realme 4K TV shines with its app selection, and since it's from the Realme family, you get the benefit of easy access to your favourite apps and games, whether they're on a smartphone or tablet. You also get access to a wide variety of streaming services like YouTube and Netflix, as well as video services such as Vudu and Amazon Video. Virtually all popular Android apps are available to download and install on the TV.
Other Features include:
Chromecast Built-in: This allows the users to cast their devices onto the huge screen and watch videos or surf the internet.
Smart Hub: Now, you can turn your Smart TV into a Smart Hub as you can control all the smart devices at your home using your RealMe Smart TV 4K. It also comes with an added feature, i.e., hands-free voice control. 
You can purchase the best budget Smart TV with great features online at our website. Avail Great Deals and Cashback Offers at Poorvika along with our 2-hour delivery option. Also, we ensure that all our deliveries are Safe and Sanitised.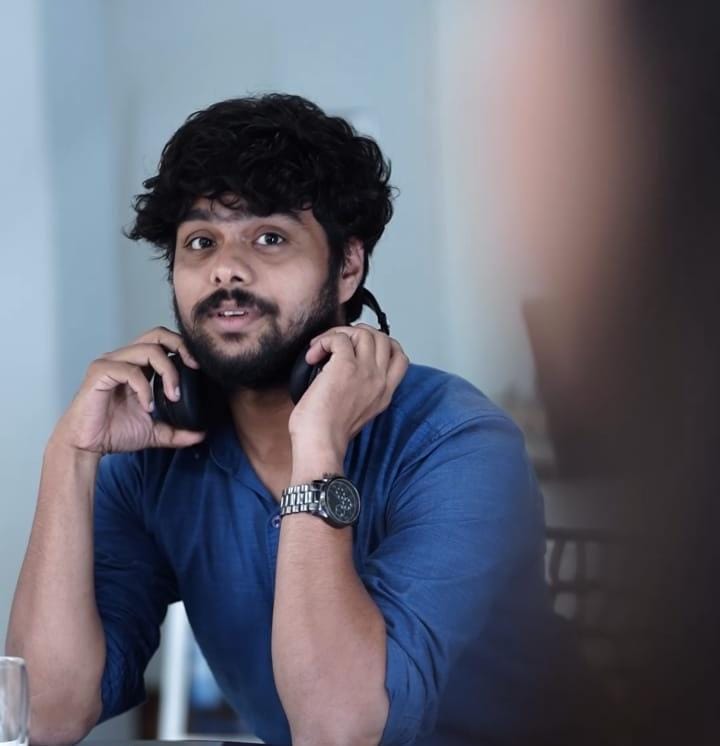 Content Writer. Digital Marketing. SEO.