08 Feb 2022
Realme Smart TV vs Mi TV: Which of these is the better smart TV?

This article is about the prominent features and reviews of Realme Smart TVs and Mi TVs. This blog will go through many different aspects, including the pricing, advantages and disadvantages, and all the additional features present in these Smart TVs.
All about Realme Smart TVs
Realme Smart TV is an excellent device for people looking for a budget-friendly option that provides many features and compatibility options. It's a powerful and efficient TV that benefits almost every user. Realme Smart TV will help you get the best out of your entertainment by streaming anything you want.

This TV is an excellent choice for anyone who wants to watch movies or play games on their TV, as it comes with an incredible display and in-depth gaming options. With brilliant audio and video quality, it's hard not to love this piece of technology, and it is worth checking out!
Realme Smart TV allows users to work with their HDTVs in the most comfortable way possible and lets you enjoy your TV watching experience like never before! It's a device that offers you all the advanced features you can think of, such as advanced remote control options and smart TV capabilities.
The software for this product is very user-friendly and easy to set up, so it should be perfect for anyone interested in trying it out. It can be best used as a game console as it has an impressive performance!
Also, most Realme Smart TV features a sleek design with curved edges, including AI lighting and voice-enabled remote control. The smartphone will work as the remote control when in wireless mode. Top features include HDR10 or HDR11 compatibility to offer top-notch picture quality and AI Viewing Mode, allowing users to see unique content like tweets on the big screen with just the click of a button. Quick Remote Control for quick access to apps without opening or navigating through menus and Siri support for hands-free access.
The primary purpose of Realme Smart TV is to help users connect their TVs to the internet. This way, you'll be able to perform any tasks you want, including surfing the web or watching your favourite videos. You can watch Netflix or watch Youtube videos, so it's a TV that's perfect for anyone. This smart TV also allows you to play your favourite games and watch your favourite TV series while you're doing it with the help of the Multi-screen feature.
Realme Smart TV is an incredibly lightweight device, so setting it up shouldn't prove to be a problem. Another thing users will love about this product is that it has compelling performance for its price range.
All about Mi TVs
All Mi Smart TVs are powered by a quad-core Cortex A53 processor and an integrated 2 GB RAM module, and 8 GB flash memory storage (included in many models). Most Mi Smart TVs also have gyroscopic controls that allow you to control your device by moving it back, forward or sideways. Also, the stereo speakers are so powerful that they produce crystal clear audio.
Mi Smart TVs come in four sizes – 40-inch, 50-inch, 55-inch, 75-inch and 82-inch models. You can choose your dream TV based on your budget and its exact usage. Also, you can control the Mi Smart TV with an app on your smartphone or tablet. It has many features such as voice search, 3D support and motion-sensing features.
One of the best features of this TV is its ability to change the viewing angle, especially for group viewing. For example, if you want to watch your favourite football match but can't find the right seat, where you can perfectly view the game, you can change the viewing angle as it doesn't disturb anyone's viewing experience. You are free to do so without worrying about the TV getting out of position.
The Mi Smart TV has a TV remote control app. You can use it to control the volume and change channels via that app. You can also use the remote to play, pause and fast forward through your TV channels. The remote can also be used for voice commands when searching for something on the internet, such as Youtube videos or Netflix programmes.
Mi Smart TVs have upgraded to Android 5.0 Lollipop, which previously came with pre-installed Android 4.3 Jelly Bean. The MIUI TV application, which also came up with the software update, is a complete rebranding of the old "Xiaomi Smart TV" app. This new app allows users to control the TV using their mobile devices running the MIUI operating system. It supports voice commands for searching for content on various apps, including YouTube and Netflix.
So, if you are looking for a Budget TV with Smart features, you can go for Realme Smart TVs. If you want an extraordinary Smart TV with advanced loaded features, but doesn't mind paying a comparatively higher amount, then Mi Smart TVs can be your choice.
Now, Purchase best selling Premium Smart TVs at Poorvika Mobiles and avail of the best Offers & Discount Deals. Read More on Smart Tvs Click here.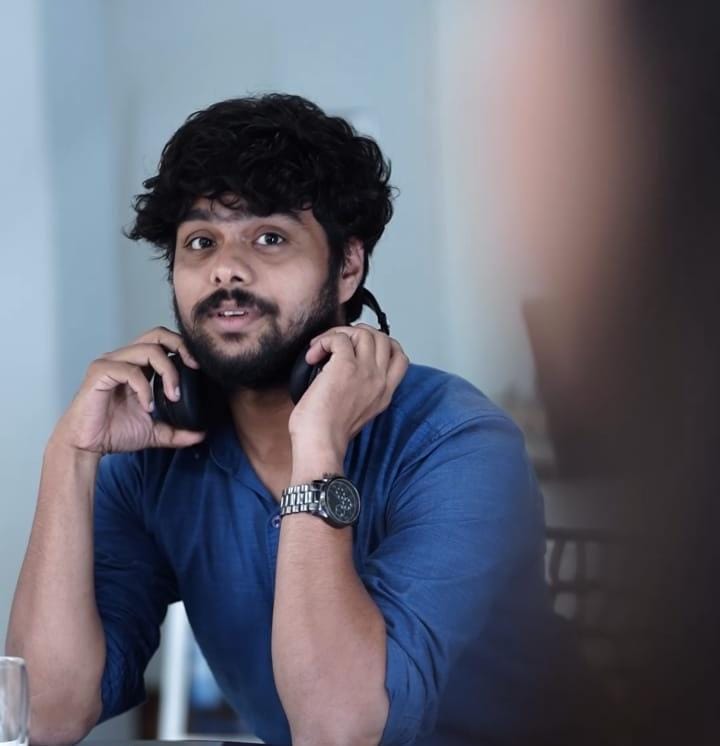 Content Writer. Digital Marketing. SEO.