08 Feb 2022
Sony WF-C500 True Wireless Earbuds: Features and Review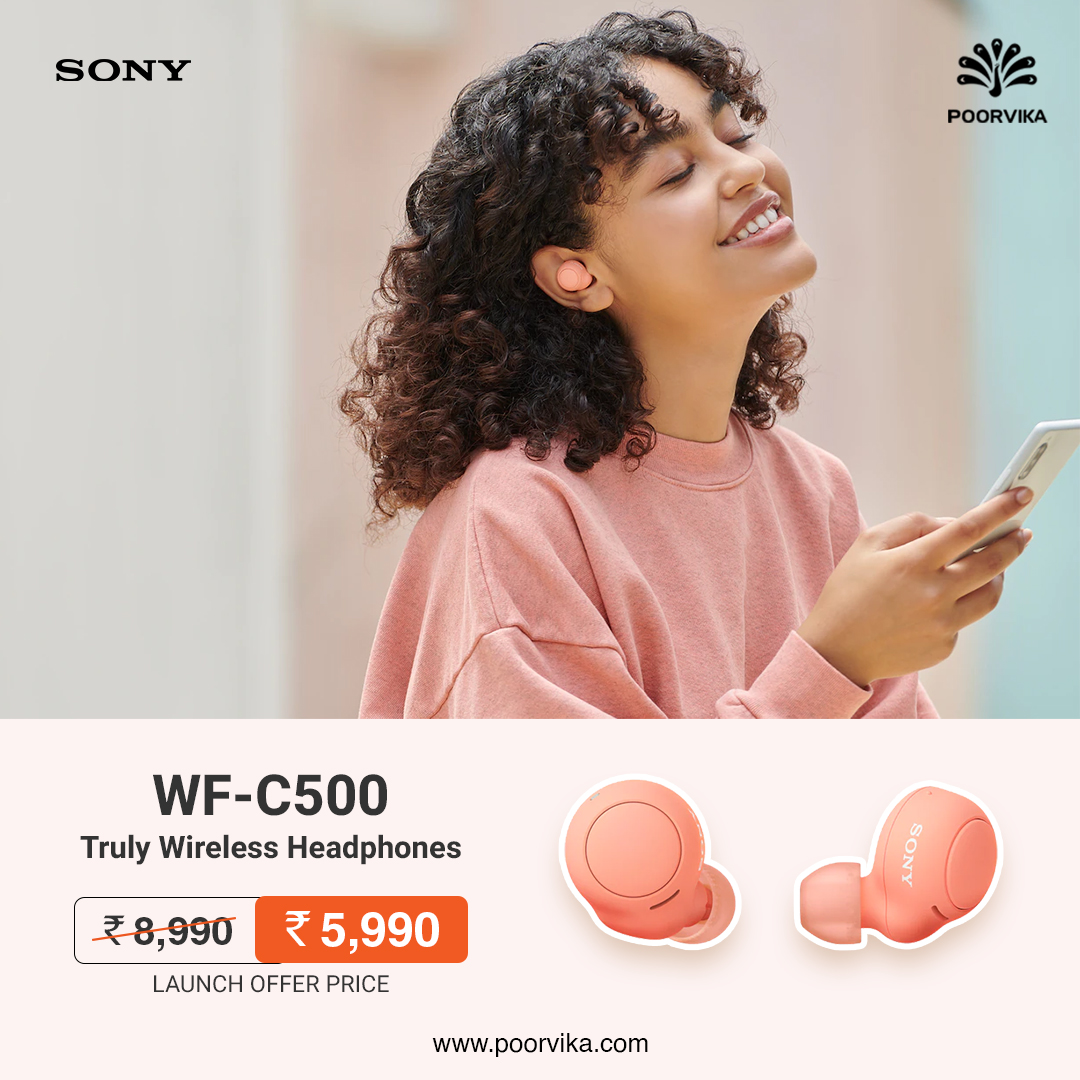 Sony – the name of a multinational entertainment and electronics corporation is not only famous for its computers, televisions and cameras, but it is also well known for its unique headphones and earbuds. Sony has done some amazing work with their WF-C500 truly wireless earbuds, and they can be heard loud and clear. Compared to other competitors, these headphones are a steal in terms of sound quality, design, and usability.
If you're interested in a new pair of earbuds that are highly customizable to your tastes, want the sleekest design on the market for your music listening needs, or want a solid set of headphones for sports activities, then Sony WF-C500 earbuds might be perfect for you.
Design
Sony has included several options with these earbuds. You can purchase them in four colour variants, i.e., black, green, and white.
The WF-C500 truly wireless earbuds are available for purchase on Poorvika, which is an excellent deal for a pair of Bluetooth headphones in this price range and quality. There is also a volume control included with these earbuds that allows you to enjoy your music without it being too loud. This makes them a lot more convenient than most other wireless earbuds on the market because they don't get tangled up while you are moving around.
After listening to the WF-C500 earbuds, I feel that they are probably one of the best in terms of designed fit and sound quality. These pairs of earbuds won't make you feel claustrophobic thanks to their compact design and silicon tips that conform to fit your ears comfortably. You won't have to worry about covering the buds when jogging either since these headphones weigh just 4 grams each. This makes them very light and comfortable to wear for long time periods.
Considering how amazing the Sony WF-C500 truly wireless earbuds are, I'm surprised that more companies haven't tried copying this set from Sony. Considering that these earbuds are one of the best in terms of comfortable design and fit, I highly recommend them to everyone.
Sound Quality
The sound quality of these earbuds is excellent, and they give off rich bass tones and crisp highs. The sound quality was one of the reasons why you can buy them as it is powered by Digital Sound Enhancement Engine (DSSE) technology, which provides fine sound and is responsible for producing filtered, high-quality audio.
Even when you use the Sony WF-500 for making calls, the person on the other side will hear you clearly, too, due to the impressive inbuilt mic. The voice quality is really good, and the sound volume and quality are great.
Battery
The earbuds charge really fast; in just 10 minutes, the charging capacity is at 70%, and in 30 minutes, they're fully charged. You can also see how much charge they have left on a screen that shows up on your smartphone, so you can avoid a situation where you run out of power just when you need them.
A fully charged Sony WF-C500 Earbuds can provide you uninterrupted playtime for up to 20 hours, and the Charging is done by placing each earbud into a container, where the charging unit is located.
Other features include:
Water Resistance: They're also water-resistant for use in wet weather and equipped with an IPX4 rating so you can be confident they're safe from sweat. So if you do some sports with them, like running or biking, for example, there is absolutely nothing to worry about. It also means that you don't need to panic even if you accidentally wash your clothes with these earbuds in them.
Hands-free Feature: These earbuds also come with a built-in mic that provides high-quality phone calls or even hands-free calling when you're connected to Siri or Google Assistant. Also, pairing your Sony earbuds to your device is now easy since they operate Bluetooth 4.
Voice Assistant: This Sony WF-C500 is Voice assistant compatible earbuds, which offer a hands-free way to operate your favourite smartphone or smartwatch! Now, you can control music, phone calls, get the weather report, and find directions with just a command.
Fast Pair and Swift Pair: With Fast pair, now you can spot your missing Sony Earbuds with just one touch. You need to tap once for easy pairing with your Smartphone, ring your earbuds, and locate your Sony earbuds with the latest location. Also, you can use Swift Pair to easily and instantly connect your Sony earbuds to your Windows PC without any hassle.
So, hurry up and buy your favourite branded Bluetooth Earbuds and Headphones for the best price at Poorvika. Visit the Official website to know amazing Offers & Cashback Deals on a wide range of gadgets. Order now and get it delivered to your doorstep in two hours.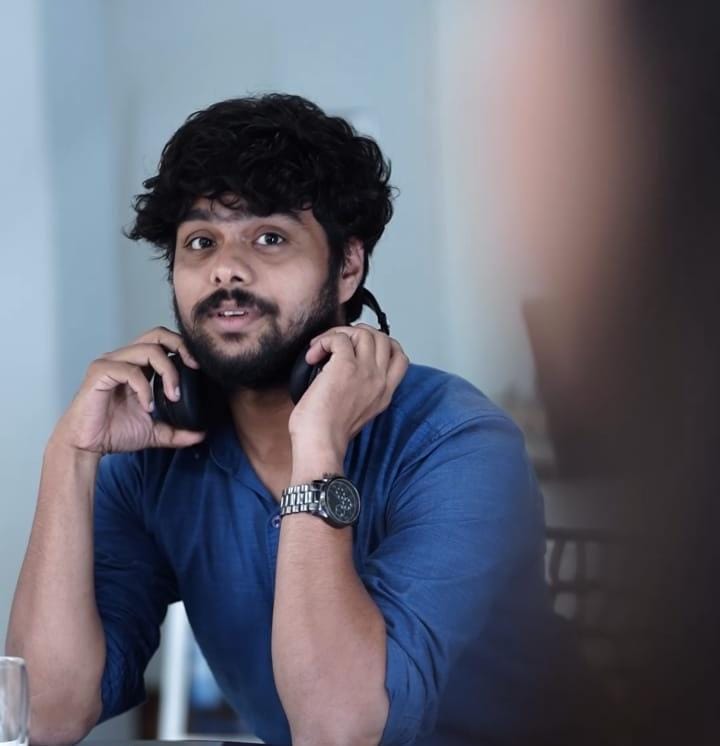 Content Writer. Digital Marketing. SEO.